Yearbook, Nov. 10: Dan Marino hits 50,000
November, 10, 2012
11/10/12
9:47
AM ET
Nov. 10, 1996:
On this day 16 years ago, in-the-pocket pioneer Dan Marino became the first player in NFL history to throw for 50,000 career yards, passing (sorry) the mark on a 36-yard toss to O.J. McDuffie during a 37-13 Miami Dolphins win over the Indianapolis Colts.
Marino didn't stay alone on the list, though; two years later, rival and fellow 1983 draftee John Elway hit 50K. Then came Brett Favre, who went past 50,000 in 2005 and two seasons later broke Marino's overall record of 61,361 (Favre finished -- maybe? -- with 71,838; Peyton Manning also hit the 50,000-yard mark).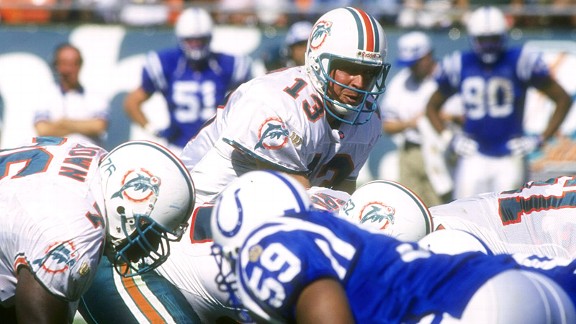 Getty ImagesMarino, in that 1996 game against the Colts.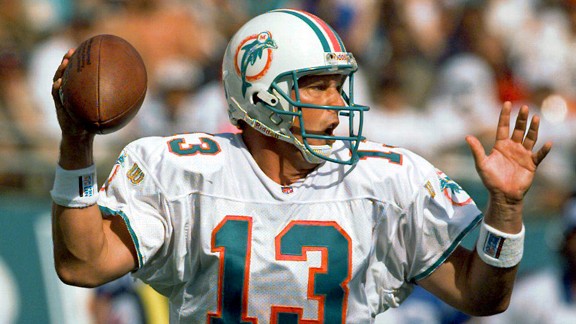 AP Photo/Hans DerykMarino, also in that game.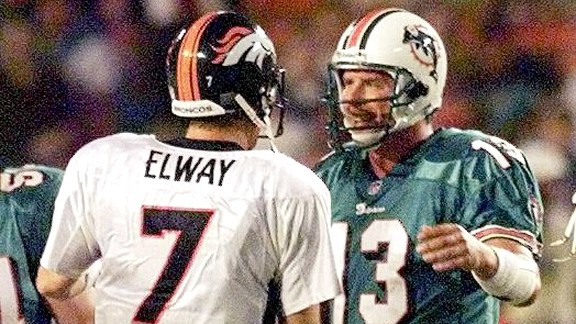 Robert Sullivan/AFP/Getty ImagesElway and Marino, in 1998.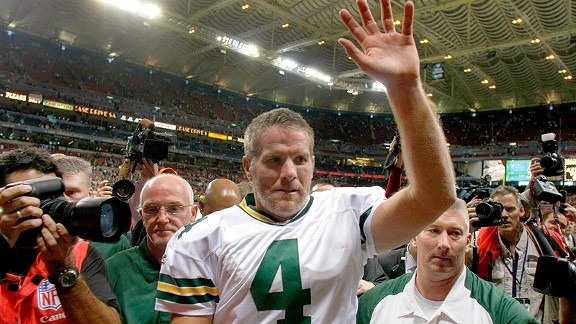 AP Photo/Tom GannamFavre, after passing Marino.