Yearbook, Nov. 21: Bill Fitch loses 1,000th
November, 21, 2012
11/21/12
10:58
AM ET
Nov. 21, 1996:
On this day 16 years ago, Bill Fitch gained a dubious distinction -- when the Los Angeles Clippers lost 105-94 to the Dallas Mavericks, he became the first coach in NBA history to lose 1,000 games.
That's not to mock Mr. Fitch -- it takes a lot to be able to coach 1,000 games, let alone lose that many. In truth, Fitch -- who retired after the following season -- finished his career with 944 wins, two NBA Coach of the Year awards, a trip to the NBA Finals in 1986 with the Houston Rockets ... and an NBA championship in 1981, during his four-year stint with the Boston Celtics.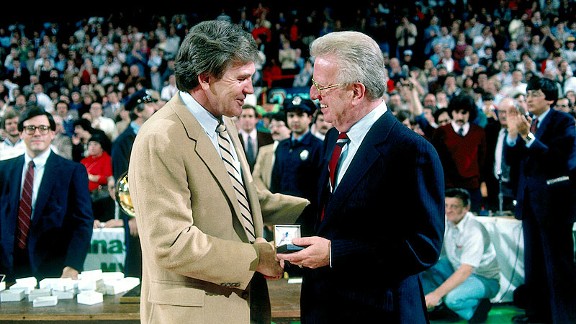 Dick Raphael/NBAE/Getty ImagesFitch, left, receiving his 1981 NBA Championship ring from Larry O'Brien.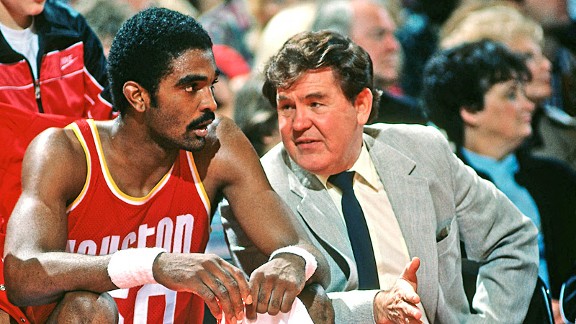 Brian Drake/NBAE/Getty ImagesFitch, with center Ralph Sampson in 1985 while with the Houston Rockets.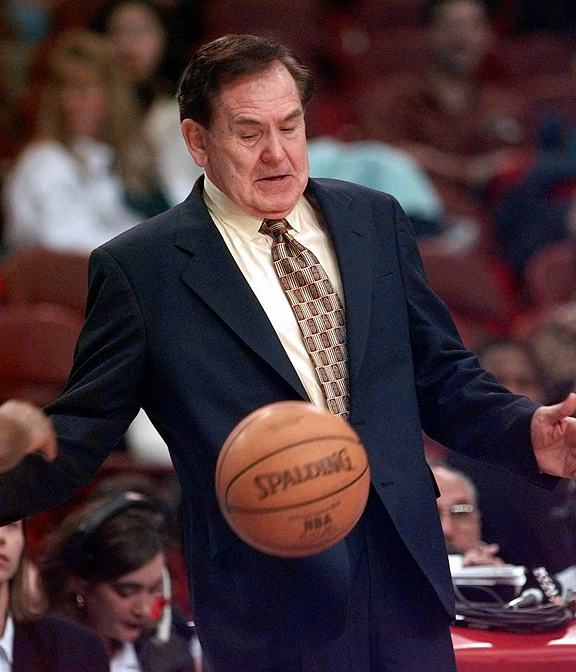 AP Photo/Mark J. TerrillFitch, in 1998 with the Clippers.