Pics: What it looks like to lose (Dec. 11-17)
December, 18, 2012
12/18/12
12:08
PM ET
By
The Agony of Defeat
| ESPN.com
Losing hurts. Especially when you're No. 1.
That's what the Indiana Hoosiers found out Saturday, when plucky in-state rival Butler knocked off college basketball's top-ranked team in overtime.
Of course, the Hoosiers weren't the only people to experience the pain of losing this weekend. So Playbook and the aptly named Tumblr "
The Agony of Defeat
" bring you a collection of dramatic recent sports photos, all showing the other side of a sports outcome -- the beaten.
Check them out: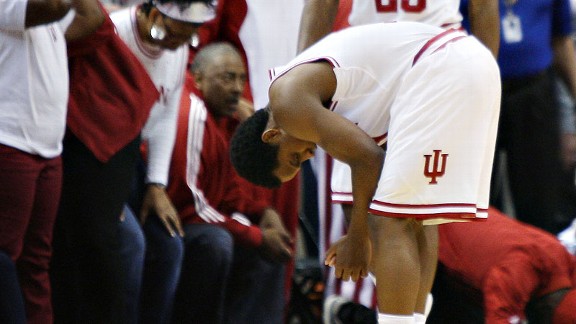 Cal Sport Media Kevin "Yogi" Ferrell and the Hoosiers could hardly believe what happened at Bankers Life Fieldhouse: Walk-on Alex Barlow hit a short shot with 2.4 seconds left in overtime to make it 88-86 Butler.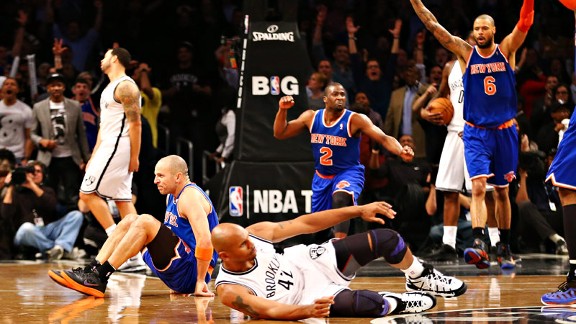 Al Bello/Getty ImagesAlso on the court, Jerry Stackhouse (front) and the Brooklyn Nets led most of their game last Tuesday against the intracity rival New York Knicks ... until Jason Kidd hit a late 3-pointer to give the visitors a 100-97 win.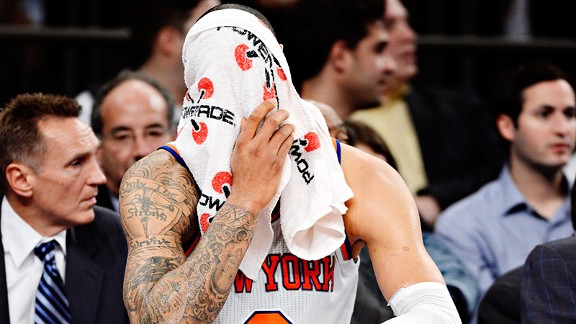 AP Photo/Henny Ray AbramsThe Knicks aren't immune to losing, though; Tyson Chandler & Co. fell hard Monday -- 109-96 to former player Jeremy Lin and the Houston Rockets, who dealt the team its first home loss.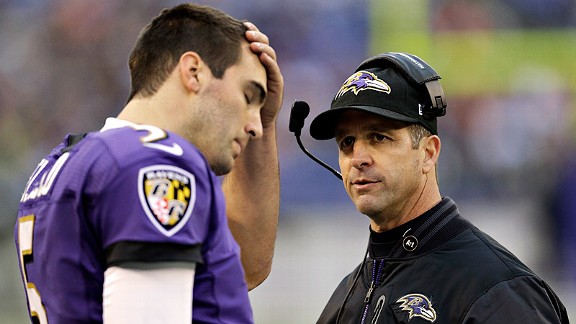 AP Photo/Patrick SemanskyThey're still in first in the AFC North, but Joe Flacco, John Harbaugh and the Baltimore Ravens keep losing; Sunday's 34-17 home defeat to the Denver Broncos was their third in a row.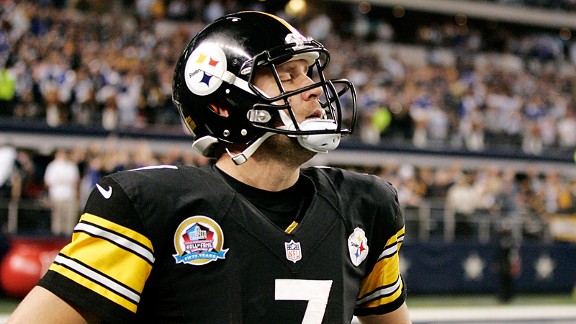 Tim Heitman/US PresswireThings look even more dire for the Pittsburgh Steelers, now 7-7, after Ben Roethlisberger's interception in overtime allowed the Dallas Cowboys to kick an easy field goal for a 27-24 win.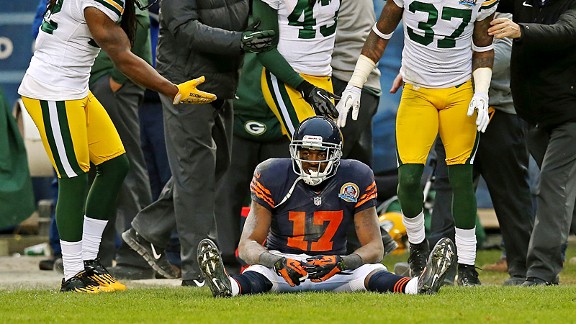 Jonathan Daniel/Getty ImagesAlshon Jeffery and the Chicago Bears now are fighting for their playoff lives, after a 21-13 home loss to the Green Bay Packers gave their rivals the NFC North division title and left Chicago at a tenuous 8-6.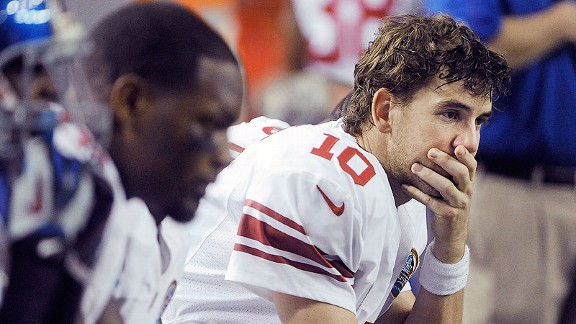 AP Photo/John AmisEli Manning and the defending-champion New York Giants were left to wonder and worry after a thunderous 34-0 loss at the Atlanta Falcons. New York, like four other teams in the NFC, is 8-6.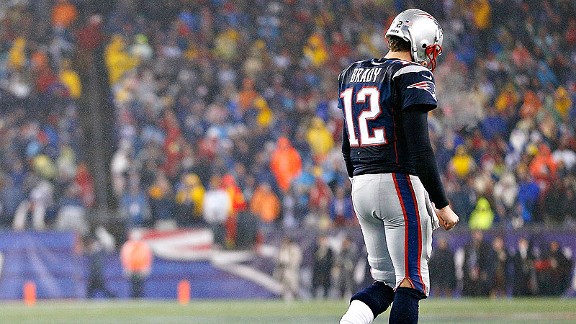 Jim Rogash/Getty ImagesHome-field advantage is almost out of reach for Tom Brady and the New England Patriots, whose comeback from 31-3 down to the San Francisco 49ers fell just short (the visitors won 41-34).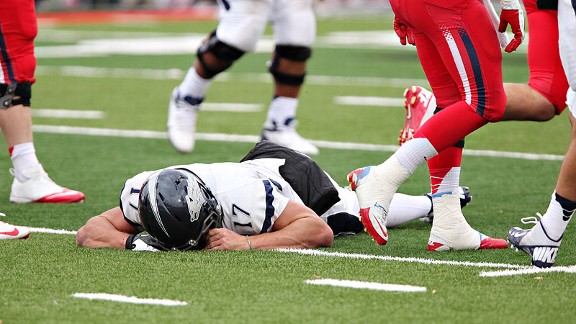 AP Photo/Eric DraperHardest loss of the whole week? Could be, as Cody Fajardo and the Nevada Wolf Pack allowed two Arizona Wildcats touchdowns in the final 46 seconds to lose 49-48 in the New Mexico Bowl.
To see more photos like this, visit The Agony of Defeat on Tumblr.