Quiz: Name that Rookie of the Year!
May, 15, 2012
5/15/12
12:24
PM ET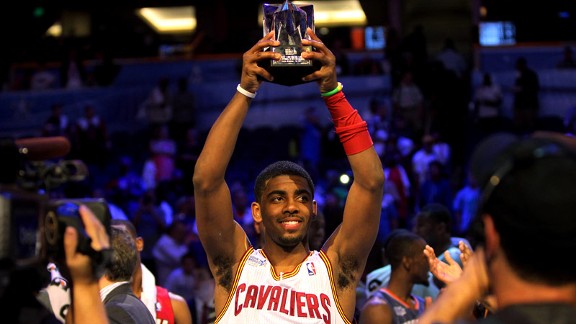 Kim Klement/US PresswireKyrie Irving added his name to an odd ROY list that's equal parts who's-who and "who's that?"
MVP? Look at the list of winners in the major North American sports, and you'll see: It's pretty much the best of the best.
Rookie of the Year? Not so much. Not that the award always fails; Kyrie Irving,
named the NBA's winner Tuesday
, should become quite the pro. But overall the ROY rundown features an odd mix -- some of sports' most famous names, plus guys you really didn't hear much from after their win.
Which brings us to our Rookie of the Year quiz! How many can you name? We're guessing a few. But all? That would be Kyrie Irving-esque.
Tip: Do not bother guessing Henry Rowengartner. You'll be wrong.
1.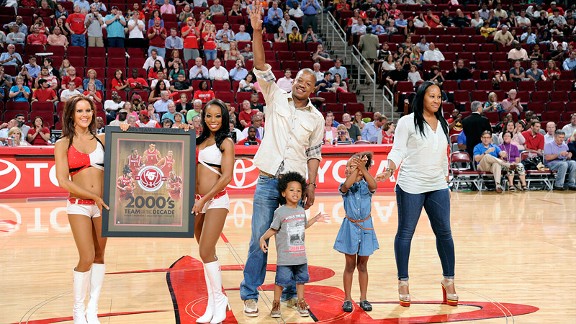 Bill Baptist/NBAE/Getty Images
2.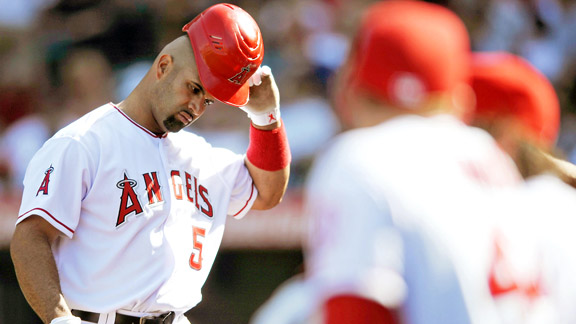 Kelvin Kuo/US Presswire
3.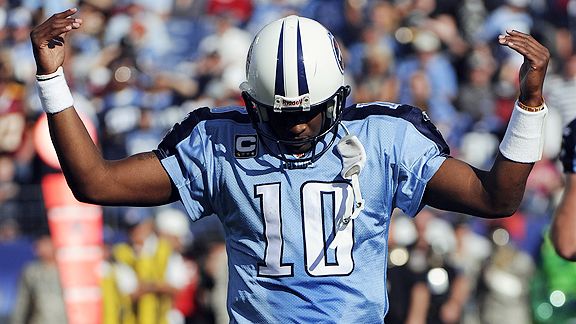 AP Photo/Frederick Breedon
4.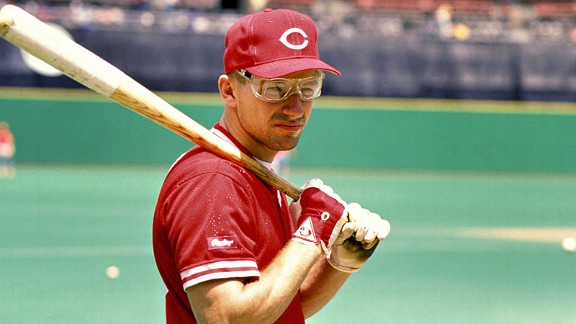 Mitchell Layton/Getty Images
5.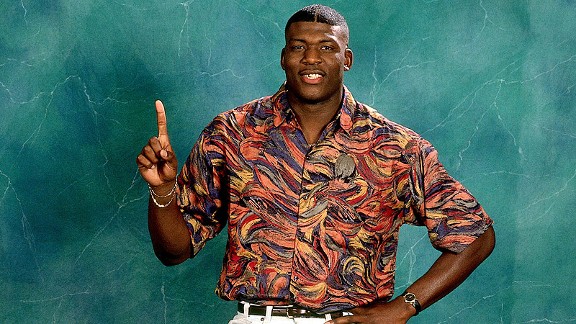 Nathaniel S. Butler/NBAE/Getty Images
6.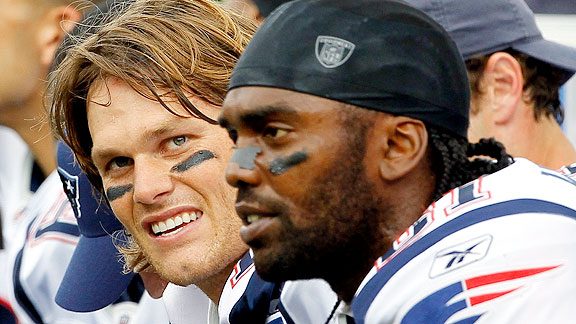 Jim Rogash/Getty Images
7.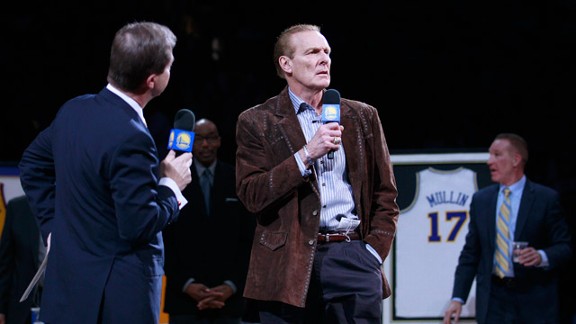 AP Photo/Jeff Chiu
8.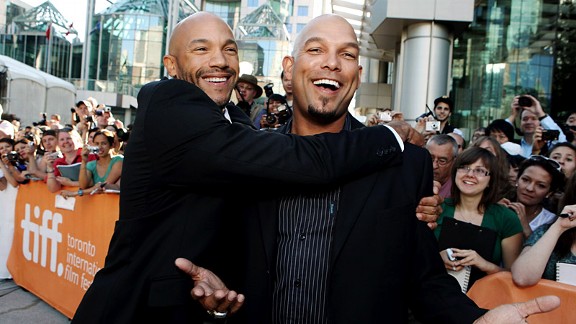 Eric Charbonneau/Getty Images
9.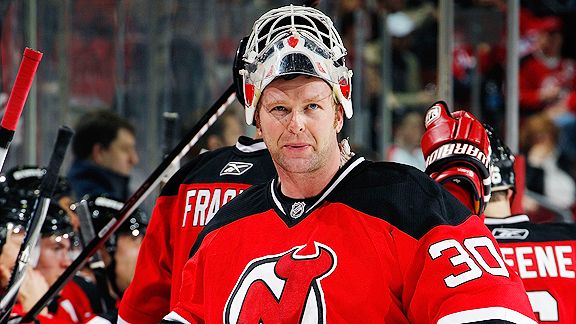 Paul Bereswill/Getty Images
10.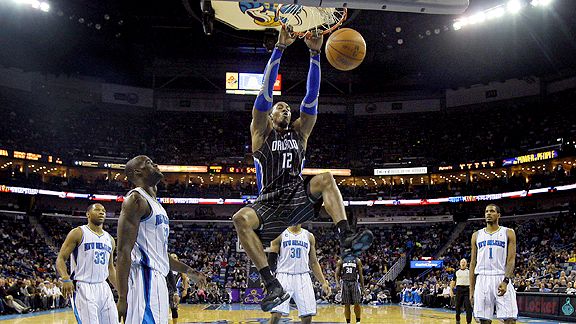 AP Photo/Patrick Semansky
11.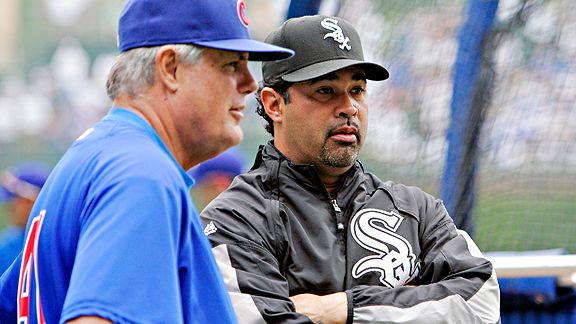 Jerry Lai/US Presswire
12.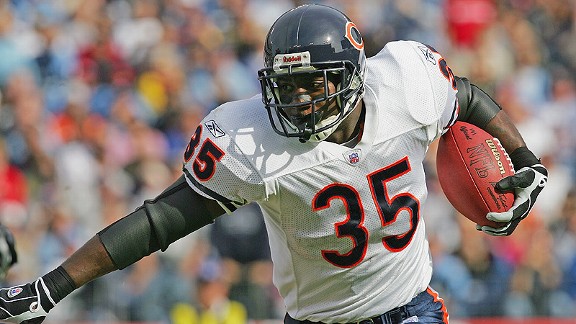 Ronald Martinez/Getty Images
13.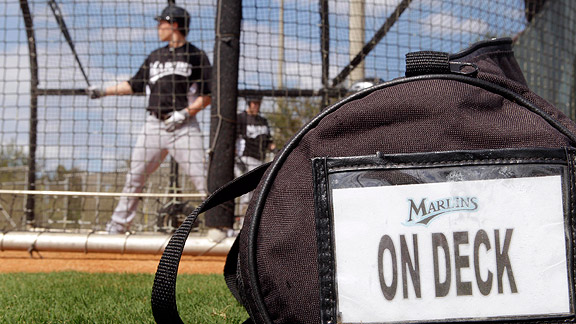 AP Photo/Jeff Roberson
14.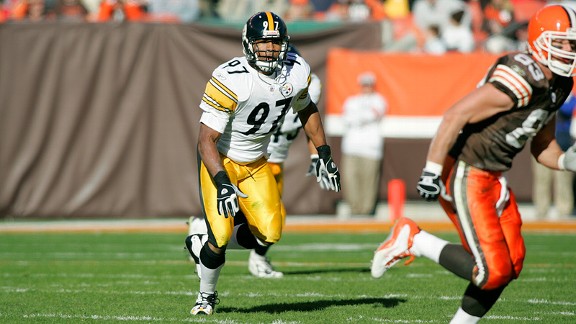 Scott Boehm/Getty Images
15.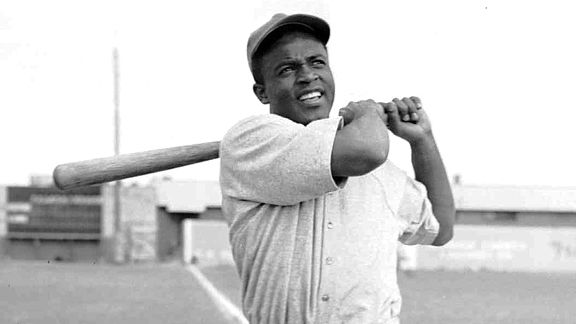 AP Photo
16.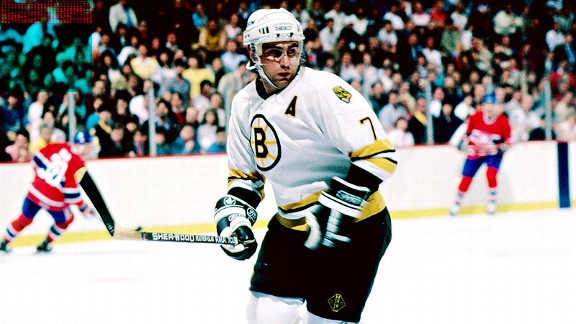 Dick Raphael/US Presswire
ANSWERS
1.
Steve Francis
, who shared the 1999-2000 title with Elton Brand. Brand (76ers) is still in the playoffs. Francis?
Yeah
...
2.
Albert Pujols
, who won the National League award in 2001 only to struggle mightily after that. Well, 11 years after that.
3.
Vince Young
, the 2006 offensive winner, whose new Buffalo Bills teammate Mario Williams did not win the defensive award that year. Their careers have gone slightly differently since, though.
4.
Chris Sabo
, the 1988 NL winner whose stats didn't matter because of those amazing glasses.
5.
Larry Johnson
, the immediate front-runner after wearing this shirt before the 1991-92 season.
6. Not 2000 rookie Tom Brady, but
Randy Moss
, who in 1998 beat out another eventually legendary QB in 1998 (Peyton Manning).
7. Pay no attention to Chris Mullin back there -- the guy with the mic,
Rick Barry
, is the only ROY in this frame (1965-66).
8.
David Justice
, the 1990 NL winner who went on to be played by the guy next to him in that photo (Stephen Bishop).
9.
Martin Brodeur
, the still-playing New Jersey Devil who took the Calder Trophy in 1993-94 -- when Irving was 2.
10. Trick question! The 2004-05 ROY wasn't Dwight Howard but the guy watching him dunk: No. 2 overall pick
Emeka Okafor
.
11. Another trick question! Both
Lou Piniella
(1969 AL) and
Ozzie Guillen
(1985 AL) claimed ROY awards.
12.
Anthony Thomas
, aka the A-Train, who in 2001 beat out a certain LaDainian Tomlinson.
13.
Chris Coghlan
, the 2009 NL winner with the then-Florida Marlins who is now struggling in Triple-A.
14.
Kendrell Bell
, in 2001, becoming the first (and still only) Steelers defensive player since Jack Lambert in 1974 to win.
15.
Jackie Robinson
, the incomparable pioneer who won the first ROY award in any major American sport (1947; it was a combined award back then, not divided by AL and NL).
16.
Ray Bourque
, which isn't weird on its own -- he was a great player. It's just that he beat Wayne Gretzky. Well, not exactly beat; Gretzky
wasn't eligible in 1979-80
, because he played in the World Hockey Association the year before he entered the NHL.