UEFA Euro 2012: Enemies become friends
June, 5, 2012
6/05/12
2:34
PM ET
UEFA Euro 2012, one of soccer's top international competitions, kicks off June 8. In anticipation of this eagerly awaited event, Playbook is teaming up with ESPN FC to offer sights and other delights from each participating nation.
On one side, it's Iker Casillas, Alvaro Arbeloa, Sergio Ramos, Raul Albiol and Xabi Alonso. On the other, it's Victor Valdes, Gerard Pique, Xavi, Sergio Busquets, Andres Iniesta, Cesc Fabregas and Pedro -- with the injured David Villa and Carles Puyol on the sidelines.
Yes, Real Madrid (the first five names) and Barcelona (the others) make up quite a chunk of Spain's national team ahead of Euro 2012. And, like World Cup 2010 and all other international competitions, it will be the one special place where enemies from these two superpower rivals become friends.
Like this: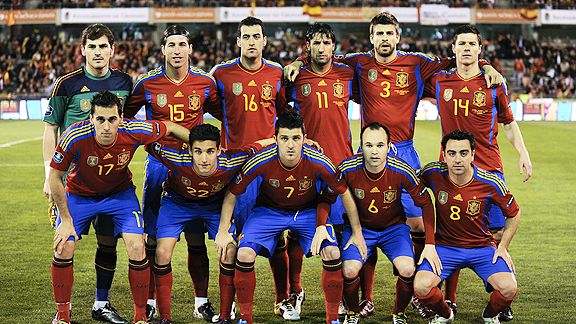 David Ramos/Getty ImagesAll the Spain players huddle before a Euro 2012 qualifier against Czech Republic in March 2011.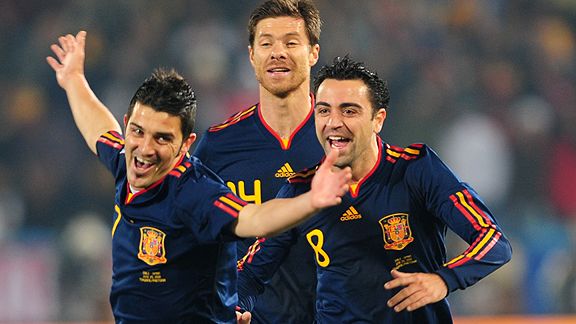 MARTIN BERNETTI/AFP/Getty ImagesVilla, left, celebrates a goal with Xavi and Xabi Alonso during a World Cup 2010 match vs. Chile.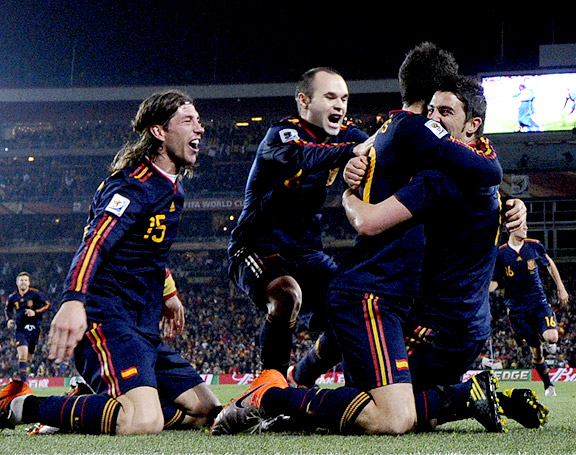 Juan Mabromata/AFP/Getty ImagesVilla, right, celebrates with Fabregas (second right), Iniesta (second left) and Ramos during a World Cup 2010 quarterfinal match against Paraguay.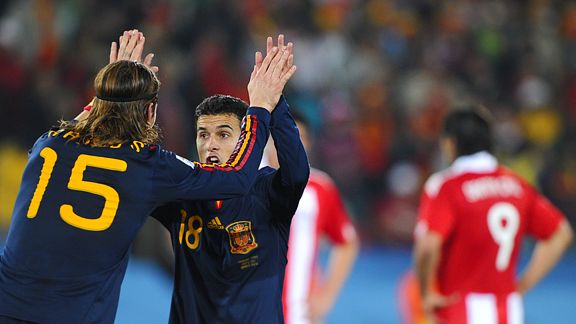 Gianluigi Guercia/Getty ImagesRamos and Pedro, right, react after winning that match against Paraguay.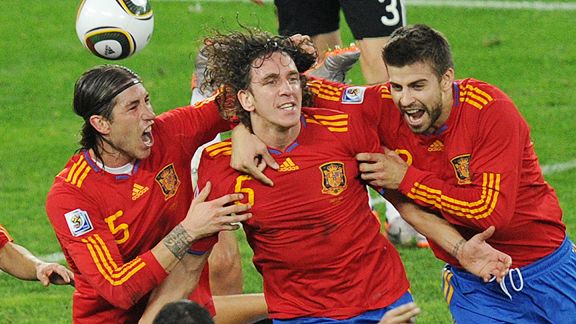 PEDRO UGARTE/AFP/Getty ImagesRamos, left, and Pique, right, celebrate with Puyol after his goal against Germany in the 2010 semis.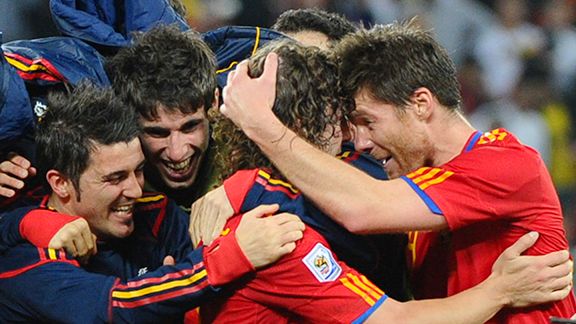 Christophe Simon/AFP/Getty ImagesPuyol, center, celebrates with Alonso, right, and others in that very same Germany match.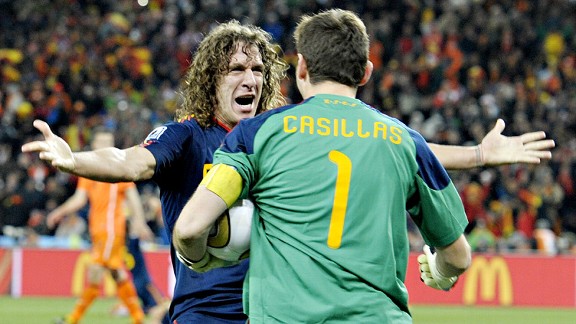 Javier Soriano/AFP/Getty ImagesCasillas and Puyol set to embrace after beating the Netherlands in the World Cup 2010 final.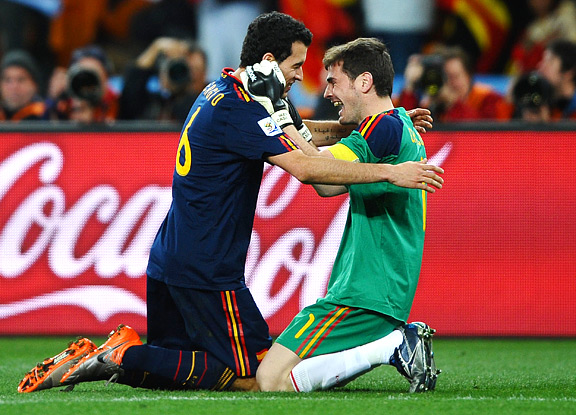 Laurence Griffiths/Getty Images... not long from the time when Casillas and Busquets dropped to the ground to celebrate that win.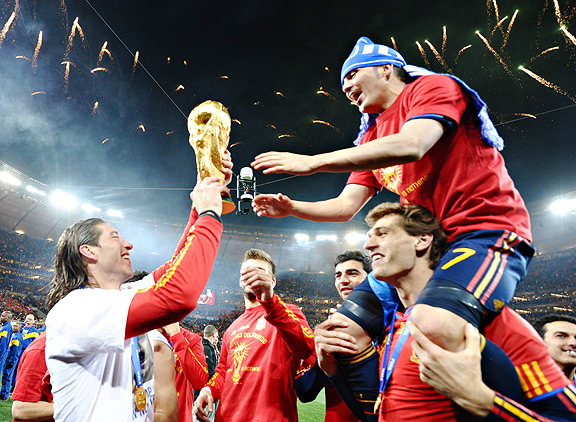 Jewel Samad/AFP/Getty ImagesRamos hands Villa the trophy after everything was won at World Cup 2010 in South Africa.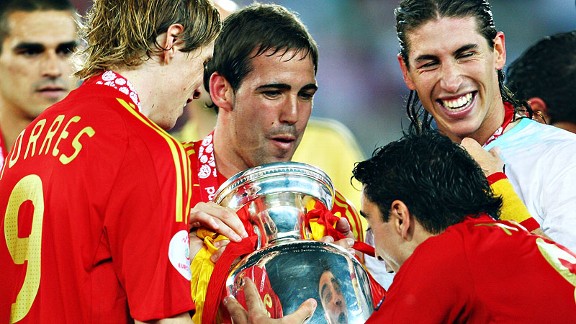 Lars Baron/Getty ImagesXavi, right, and all Spanish teammates hope for another Euro trophy; they won this in 2008.
TRIVIA
Which member of Spain's 23-man squad used to play for Barcelona, but no longer does?