Euro 2012: England and Rooney, together
June, 19, 2012
6/19/12
12:55
PM ET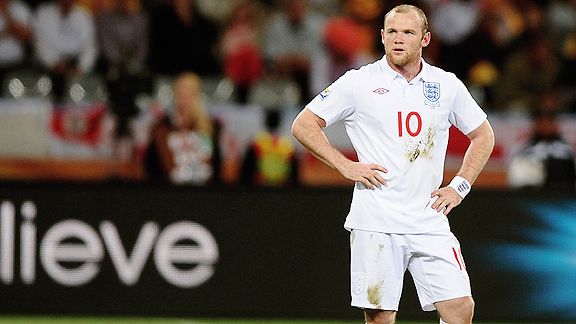 Laurence Griffiths/Getty ImagesWayne Rooney is ready to make his major tournament return for England, against Ukraine.
UEFA Euro 2012, one of soccer's top international competitions, is here. To celebrate, Playbook has teamed up with ESPN FC and the World Cup on ESPN Facebook page to offer sights and other delights from each participating nation.
He's back. After a two-match ban, England's
main man
Wayne Rooney returned to the pitch Tuesday for the Three Lions' third game of Euro 2012.
And although Rooney's major tournament record has often ended in disappointment, it's hard to deny the history he shares with his home nation since first putting on the England red way back in 2002.
Just look at Tuesday's match. The
1-0 win over Ukraine
brought another lasting image of Rooney wearing England colors -- one of many he's made over the years: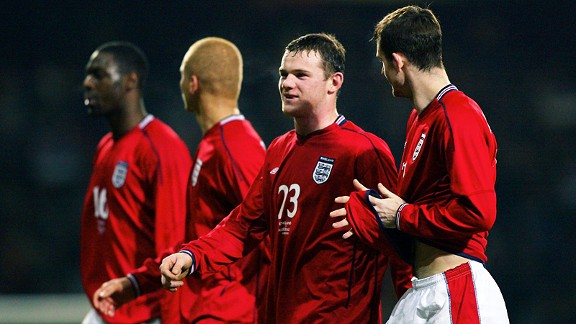 Phil Cole/Getty ImagesRooney made his England debut on Feb. 12, 2003. At the time he was the youngest ever (17).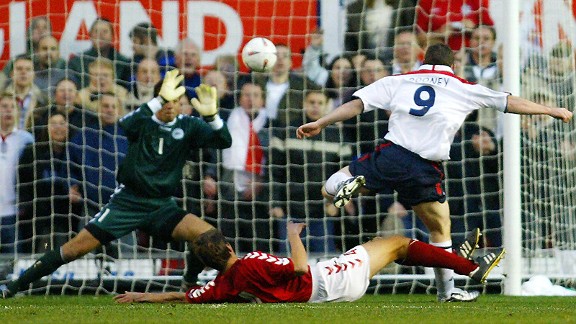 Drian Dennis/AFP/Getty ImagesLater that year Rooney showed his scoring ability, as he did on this goal vs. Denmark in a friendly.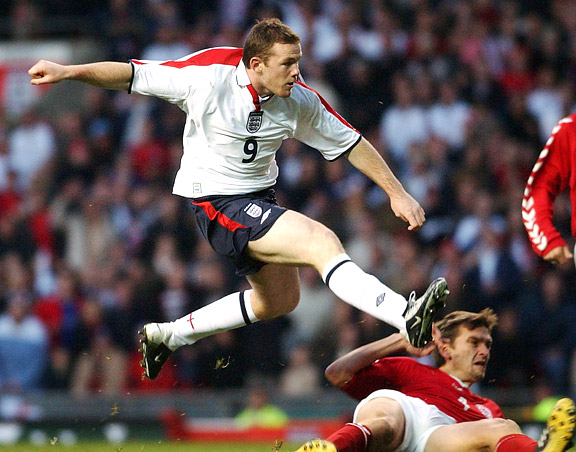 Getty ImagesHere it is, from another angle.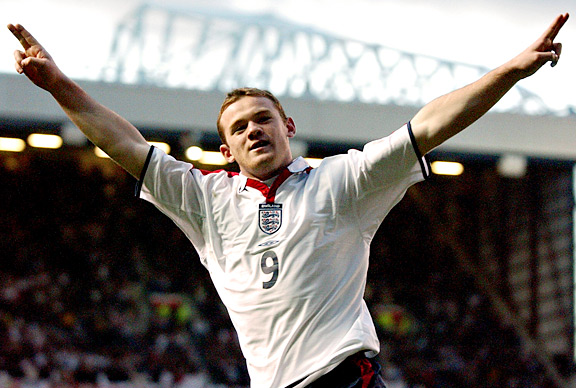 Paul Barker/AFP/Getty ImagesAnd the celebration. …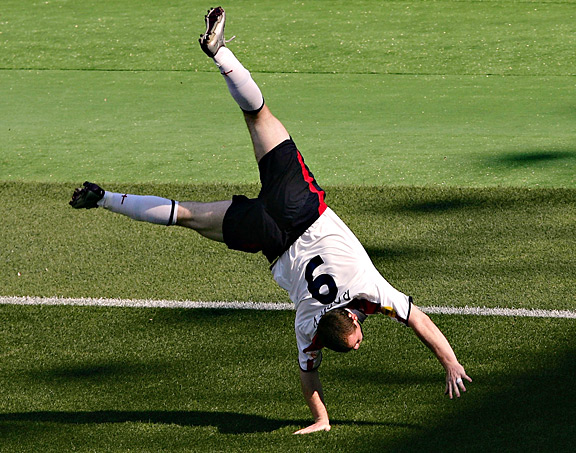 Shaun Botterill/Getty Images... And the celebration continued into Euro 2004, where he became (briefly) the event's youngest scorer after netting twice against Switzerland.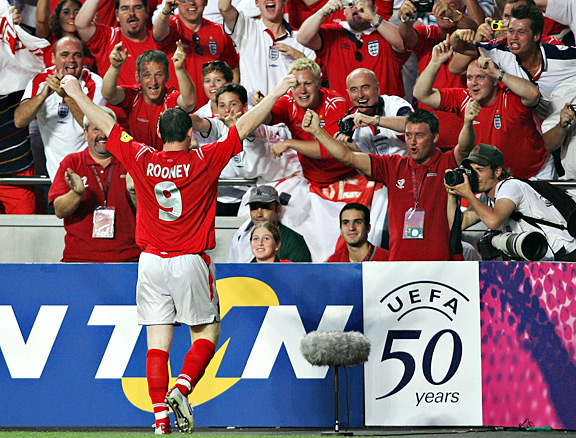 Ross Kinnaird/Getty ImagesRooney would net two more goals against Croatia, leaving him one shy of being the tournament's top scorer. But a knockout loss to host Portugal started England down a difficult road.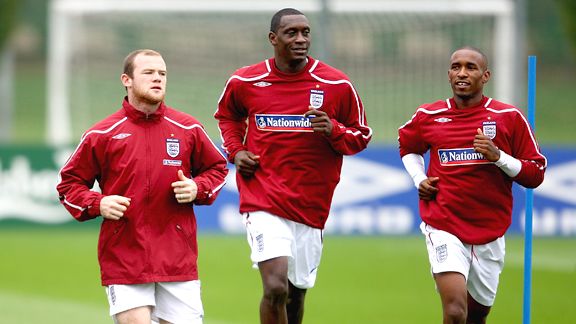 Jamie McDonald/Getty ImagesIt included struggles at World Cup 2006 and missing Euro 2008 entirely. And it left Rooney wanting.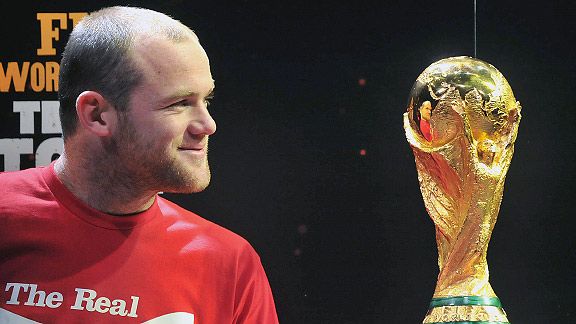 Carl De Souza/AFP/Getty ImagesWorld Cup 2010 had Rooney and England thinking redemption -- and maybe the trophy itself.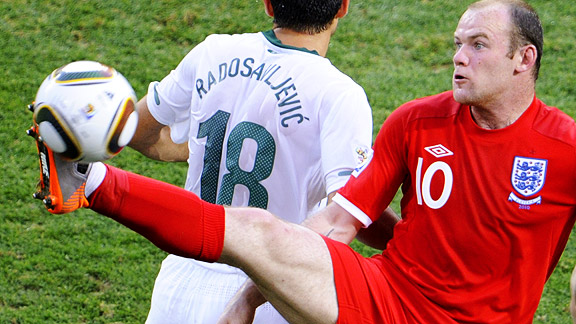 Liu Jin/AFP/Getty ImagesBut Rooney's tournament wasn't a flourishing one, although he scrapped against Slovenia ...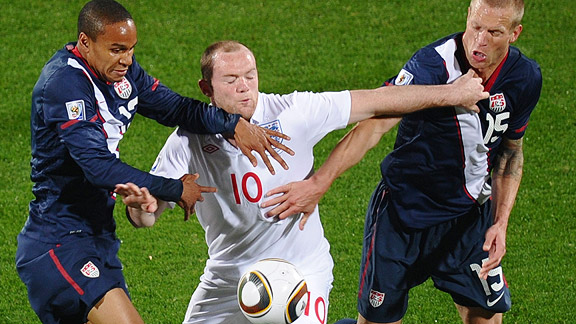 Hoang Dinh Nam/AFP/Getty Images... and the USA ...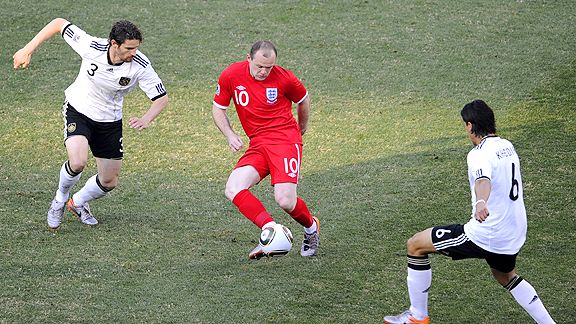 Pierre-Philippe Marcou/AFP/Getty Images... only to be surrounded by the superior Germans in the knockout stage.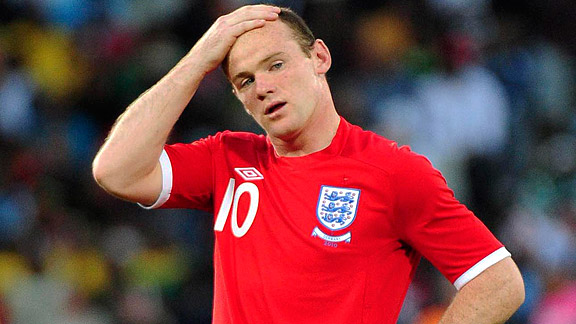 Stephane Mantey/Presse Sports/US PresswireNaturally, England's 4-1 elimination loss to Germany left Rooney dejected.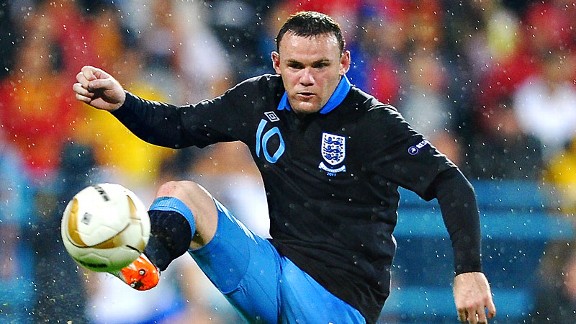 Laurence Griffiths/Getty ImagesRooney & Co. fought back during qualifications for Euro 2012, determined not to miss this time.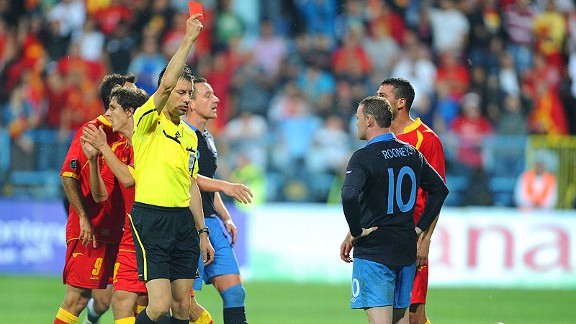 Michael Regan/Getty ImagesBut Rooney's temper got the better of him, and this red card vs. Montenegro earned him a ban.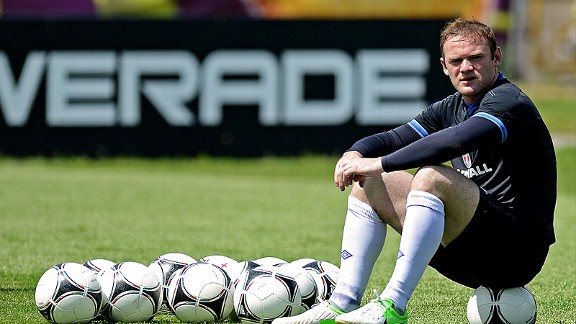 Carl de Souza/AFP/Getty ImagesSo Rooney had to stay on the sideline while England drew with France and escaped vs. Sweden.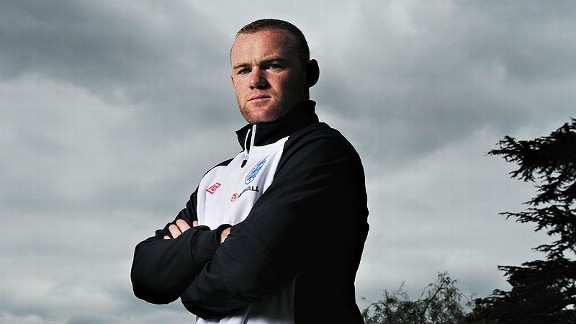 Michael Regan/Getty ImagesThere's little doubt, though, that after a strong 2011-12 club season Rooney is ready.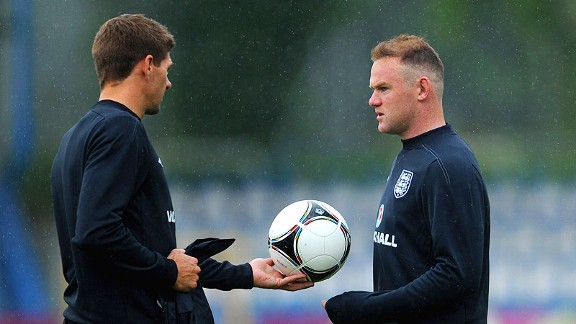 Michael Regan/The FA/Getty ImagesEngland on Tuesday handed the ball over to their top striker. And then ...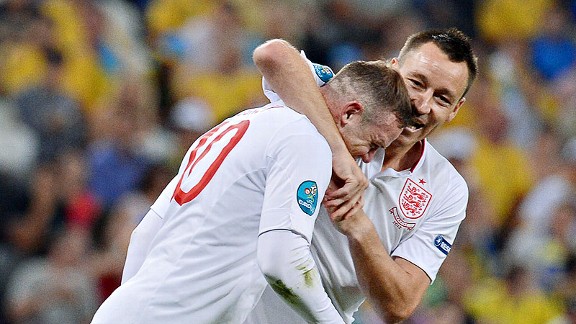 Carl de Souza/AFP/Getty Images... Rooney's goal against Ukraine helped England top the group. Is bigger Euro glory next?