Flashback: Bird in Indiana, the early days
June, 27, 2012
6/27/12
3:37
PM ET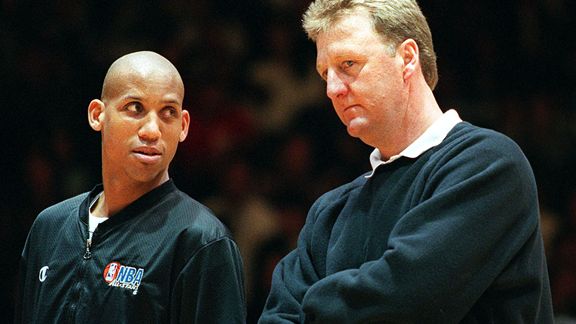 Timothy A. Clary/Getty ImagesLarry Bird became a big name in Boston, but the now-former Pacers president did well by Indiana.
Larry Bird is done in Indiana,
resigning his post
as president of the Pacers on Wednesday to take time off for health issues.
Is this it for Bird in his home state, in terms of turning a local team into a winner? It might just be, after he
helped guide
the NBA franchise back to relevance in the front office not long after
a successful stint
as head coach.
Bird's first national accomplishment in the Hoosier State came with the Indiana State Sycamores, when the uniquely talented forward guided them to the 1979 NCAA championship game.
So let's take a look back, with these old-school photos from The Hick from French Lick's time in Terre Haute (and beyond).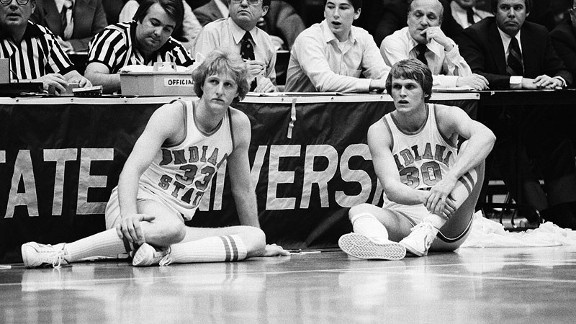 AP PhotoAfter a circuitous journey through Indiana University, Bird finally landed at Indiana State.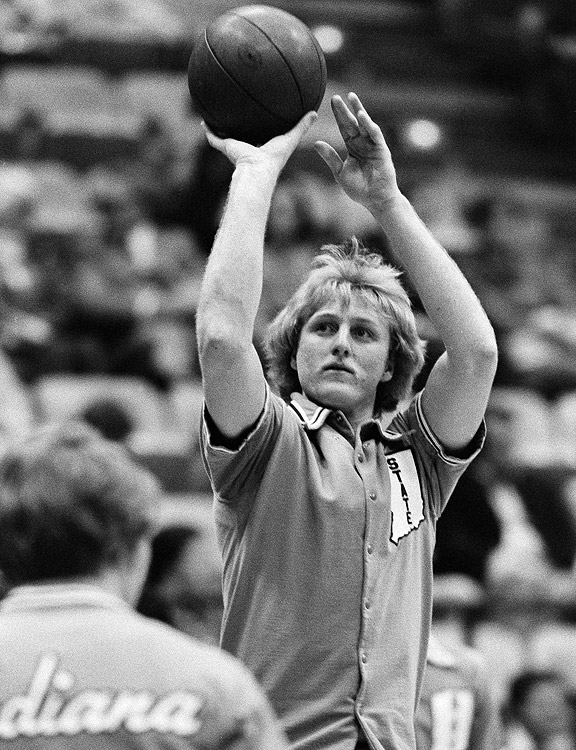 AP PhotoIt didn't take long for bird to become a star, thanks in part to that special shooting stroke of his.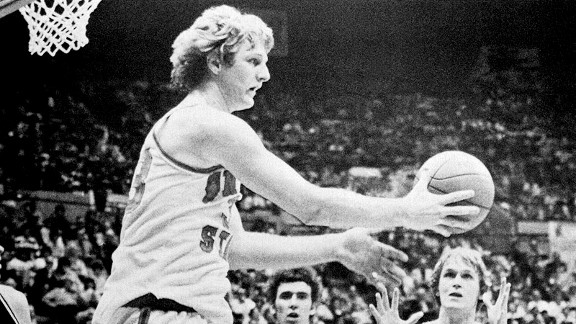 AP PhotoThe multitalented Bird could pass as well.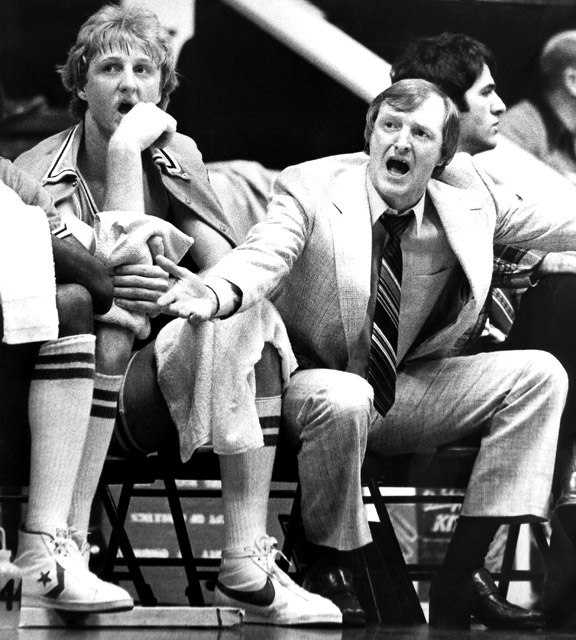 AP Photo/KeatingWith a mind for the game, no wonder he ended up following in Bill Hodges' path as a coach.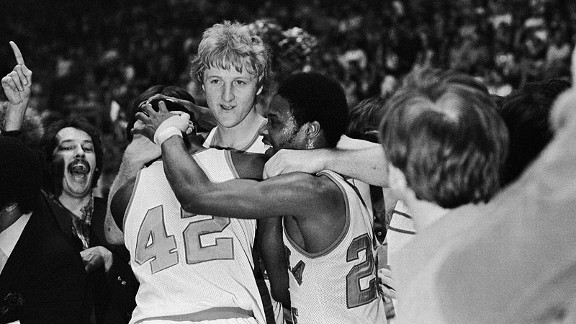 AP PhotoThe 1978-79 season ended with the first, and last, trip to the Final Four for the Sycamores after beating Arkansas.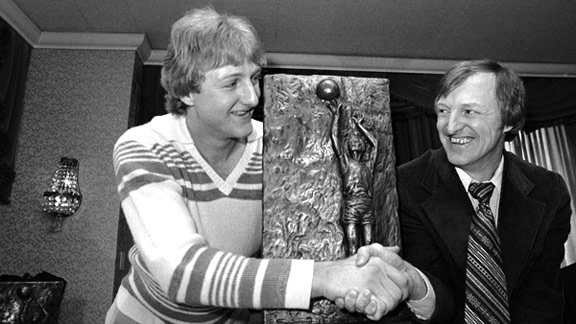 AP Photo/Charles E. KnoblockBird got some accolades for his performance. He is seen here in NYC accepting an award with Hodges.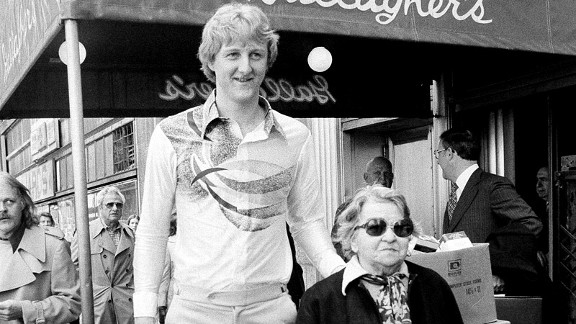 AP Photo/PickoffAnd here is Bird again in New York City, snazzily dressed while leaving Gallagher's restaurant.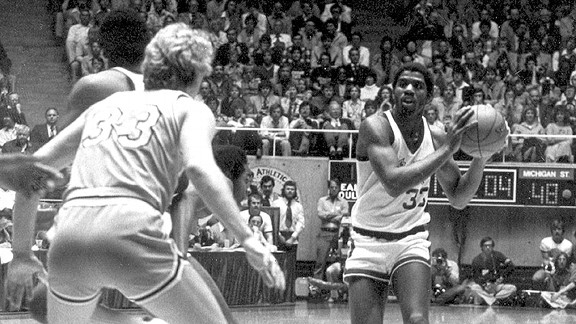 Michigan State/Collegiate Images/Getty ImagesHow could we forget this rivalry? It ended here with an Indiana State loss but kept going in the NBA.