A look back: Memorable NBA draft pics
June, 28, 2012
6/28/12
12:27
PM ET
The NBA draft.
It's known for memorable picks, for sure -- and for a look at the biggest busts, steals and deals,
check out our infographic
.
But this annual gathering of the league's future stars also produces lasting images. Some of them ominous. Some of them hilarious. All of them memorable.
Here are some of the best from festivities in and around past NBA drafts. We're betting the 2012 version (7 p.m. on ESPN) will produce a few more, too: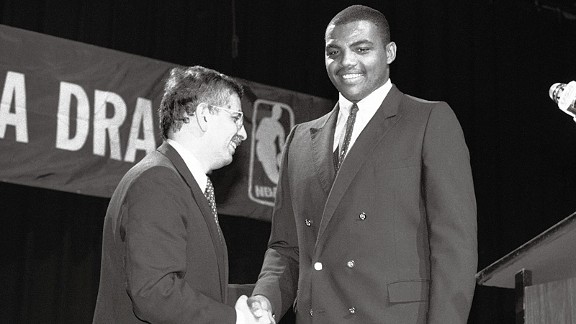 AP Photo/Marty LederhandlerSkinny Charles Barkley and mustachioed David Stern, back in 1984. What's not to love?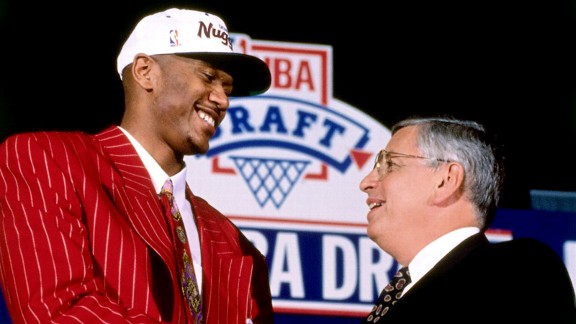 Andrew D. Bernstein/Getty ImagesWe're not the first to say the draft is known for suits. And Jalen Rose's won't be the last on this page.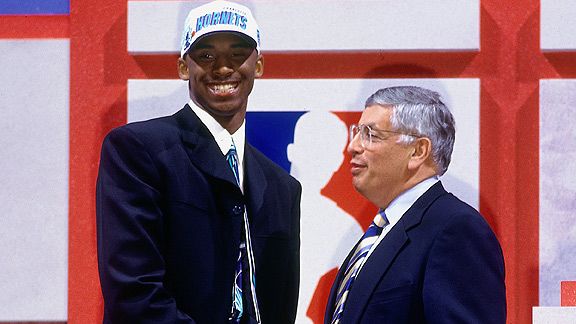 Nathaniel S. Butler/NBAE/Getty ImagesKobe Bryant's smile says 'I'm going to be wearing a considerably less green hat soon.'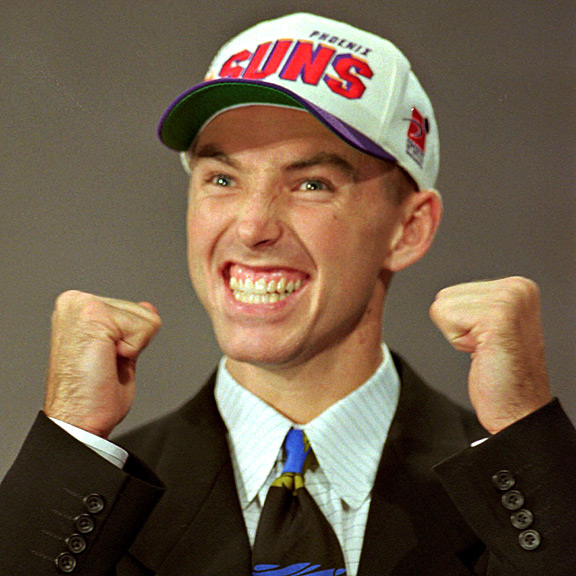 AP Photo/Kathy WillensAny surprise Steve Nash, a 1996 pick, became one of the NBA's most entertaining personalities?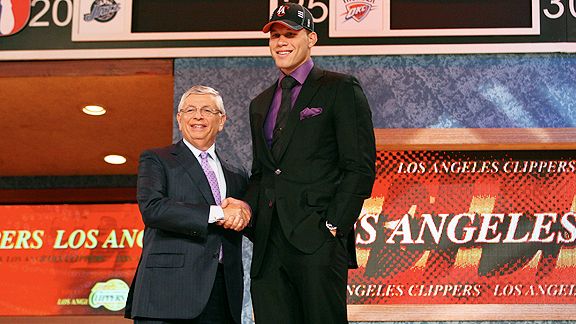 Nathaniel S. Butler/NBAE/Getty ImagesIs there a hint of Clippers-related fear in Griffin's face? Little did he know that ...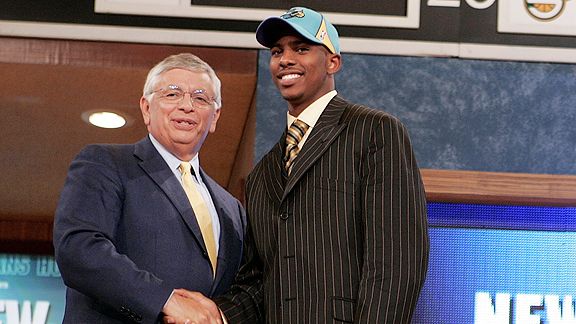 Nathaniel S. Butler/NBAE/Getty Images... yeah, we'll just let the future implications of this photo speak for themselves.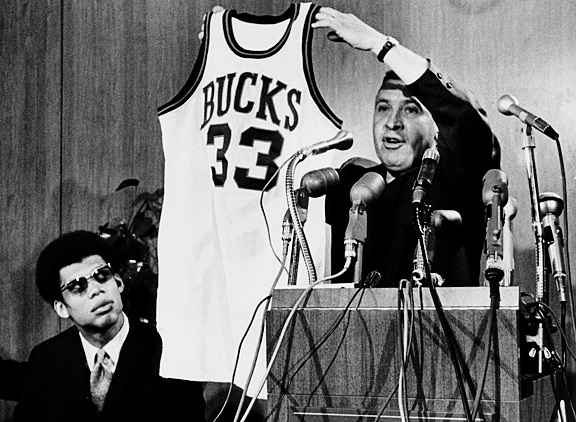 Vernon Biever/Getty ImagesA classic shot for many reasons; in 1969, the Milwaukee Bucks and general manager Bud Erickson drafted Lew Alcindor No. 1 overall. By 1975, he was a Los Angeles Laker named Kareem Abdul-Jabbar.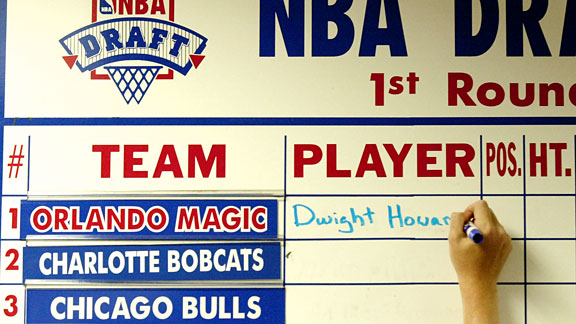 AP Photo/Peter CosgroveIt seemed so promising back in 2004 ...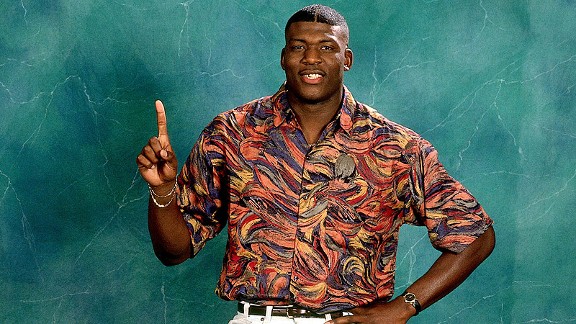 Nathaniel S. Butler/NBAE/Getty ImagesHey, even post-draft outfits (like Larry Johnson's) aren't exempt from the 'crazy' label.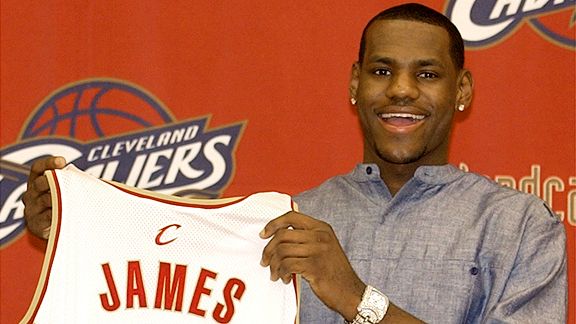 AP Photo/Tony DejakSorry, Cleveland.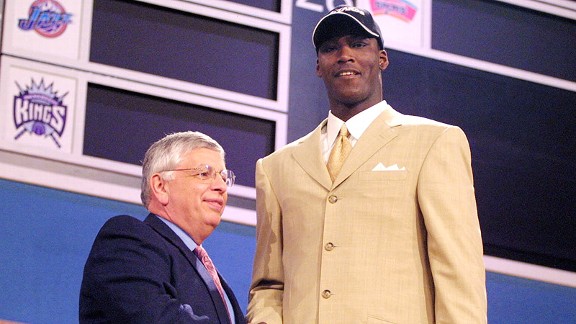 Al Bello/Allsport/Getty ImagesSorry, Washington.

AP Photo/Rick BowmerThis billboard appeared in Portland in 2007, before that year's draft.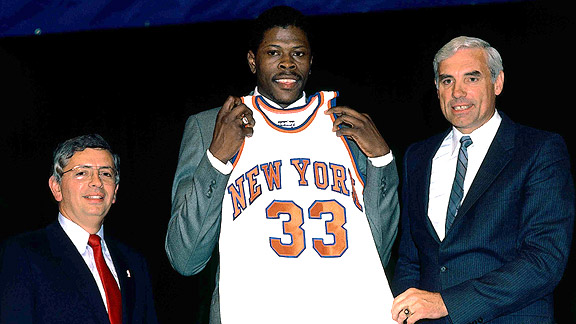 Noren Trotman/ NBAE/ Getty ImagesDavid Stern on the left, the late Dave DeBusschere on the right, and of course Patrick Ewing in the middle -- also known as the prize of the first lottery, back in the 1985 NBA draft.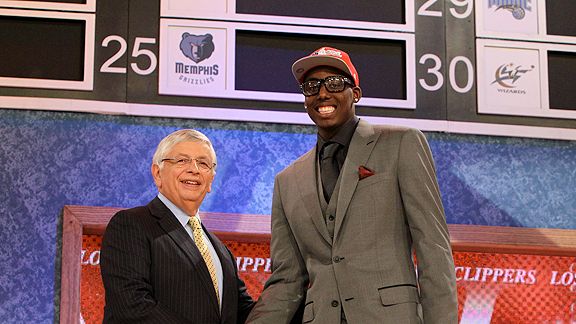 Nathaniel S. Butler/NBAE/Getty ImagesWait, could 2010 pick Al-Farouq Aminu be the force behind the NBA's nerd glasses trend?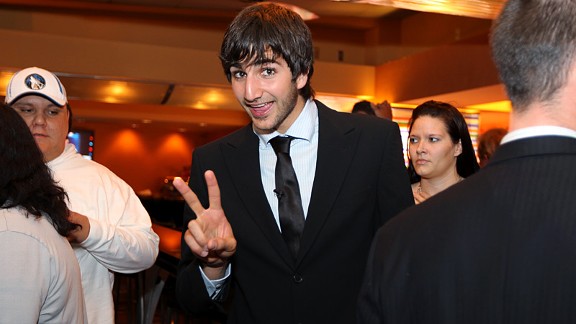 David Sherman/NBAE/Getty ImagesIn 2011, two years after being picked, Ricky Rubio celebrated by doing his best Tom Haverford face.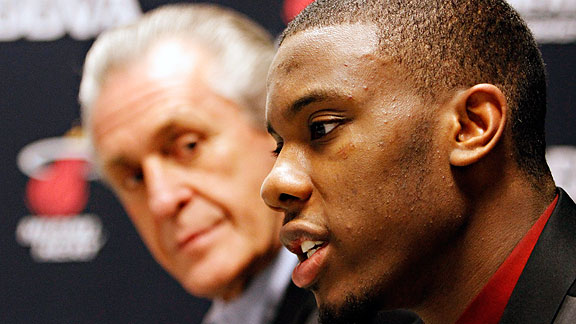 AP Photo/Alan DiazNot that there's any pressure when you get drafted by Pat Riley. Right, Norris Cole?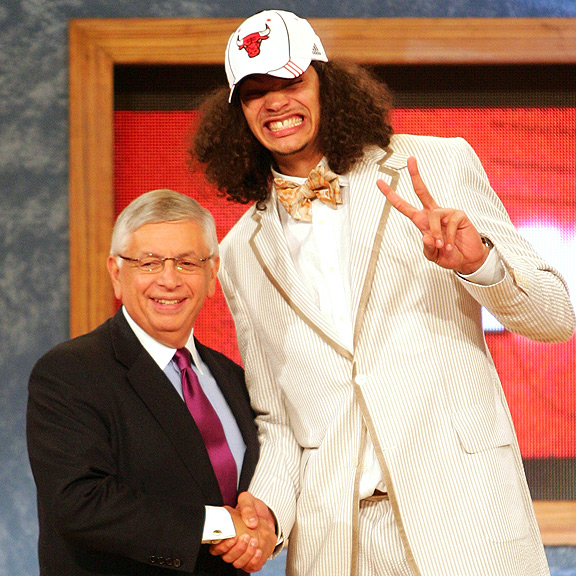 Chris McGrath/Getty ImagesDid we say something about suits? Joakim Noah's from 2007 is immortal.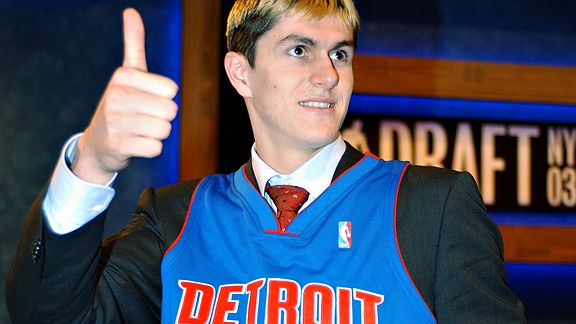 Jesse D. Garrabrant/Getty ImagesNo caption needed.