Euro 2012: Italy & others feel pain of defeat
July, 2, 2012
7/02/12
9:22
AM ET
This has been updated from a previous post.
Loss. It hurts. So while one nation
showed just how it feels to win
, the other 15 Euro 2012 nations showed the pain of defeat.
Here's how it looked: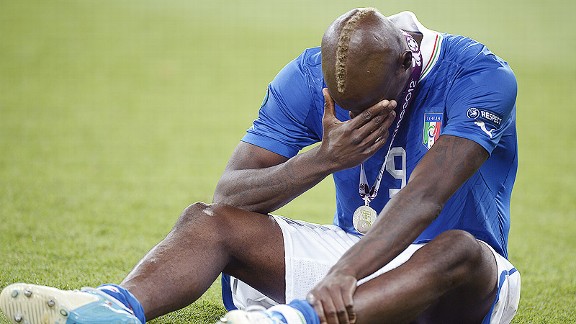 Filippo Monteforte/AFP/GettyImagesAfter a breakout Euro, Mario Balotelli broke down following Italy's 4-0 loss to Spain in the final.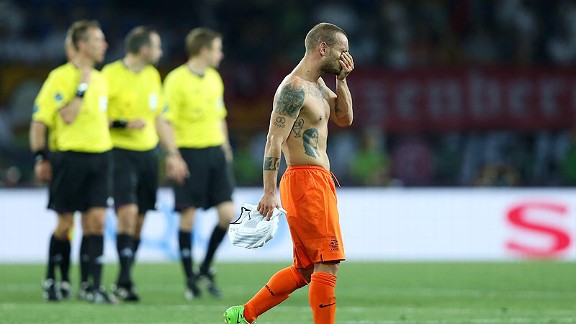 Julian Finney/Getty ImagesWesley Sneijder, after the Netherlands lost to Germany. Holland ended up with 0 group points.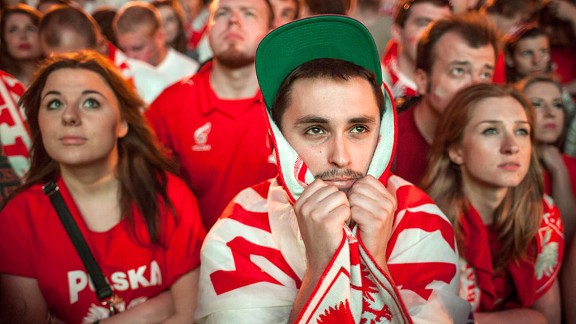 Wojtek Radwanski/Getty ImagesFans of co-host Poland, after a loss to Czech Republic sent them out before the knockout stage.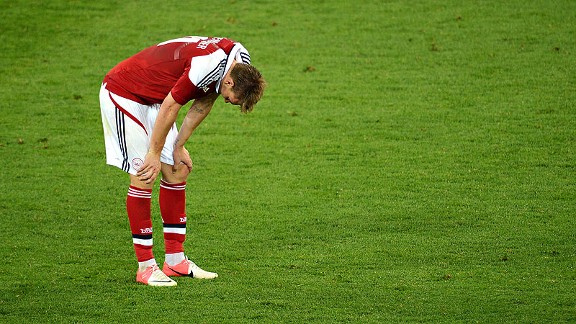 Patrik Stollarz/GettyImagesNicklas Bendtner, after Denmark fell short of the knockout stage with a loss to Germany.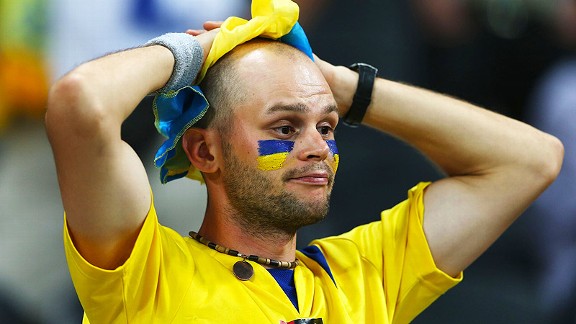 Scott Heavey/Getty ImagesA Ukraine fan, after the other co-host nation fell short with a loss to England.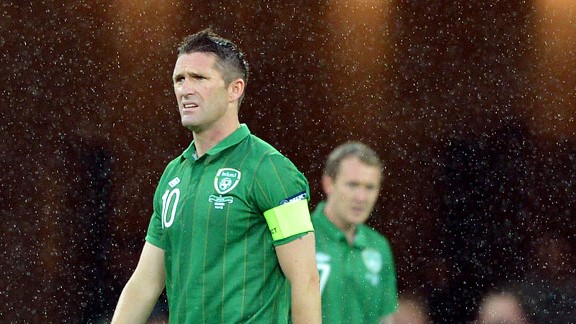 GABRIEL BOUYS/AFP/GettyImagesIreland's Robbie Keane, during one of his club's three losses at Euro 2012 (this one against Spain).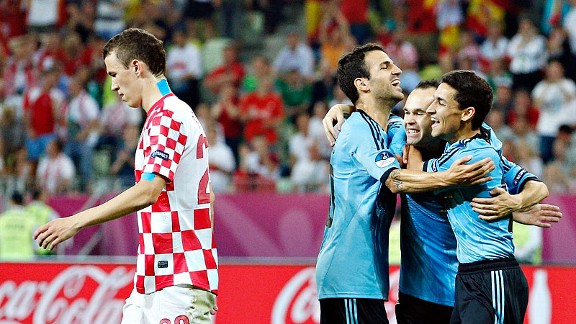 AP Photo/Michael SohnCroatia, too, felt the pain against Spain after a third-match loss that send the country home.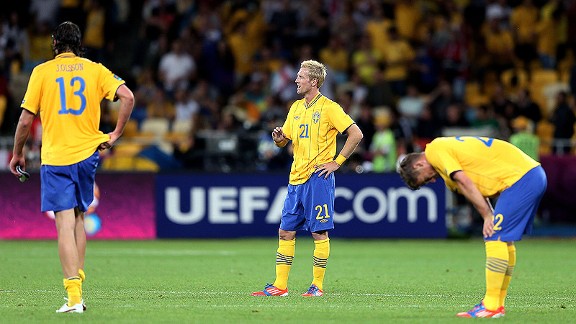 Scott Heavey/Getty ImagesChristian Wilhelmsson and teammates, during Sweden's critical group stage loss to England.
Shaun Botterill/Getty ImagesAndrei Arshavin, during Russia's shock loss to Greece that sent Arshavin's team crashing out.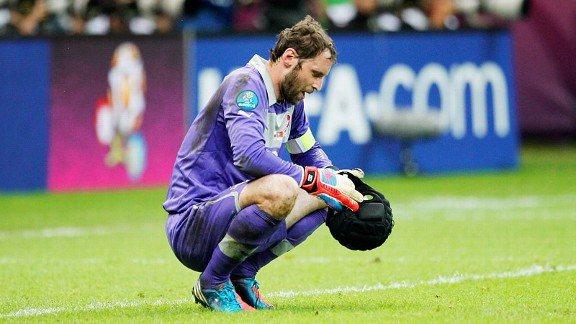 Boris Streubel/Getty ImagesPeter Cech, after Czech Republic's close-but-not-quite quarterfinal loss to Portugal.
Aris Messinis/Getty ImagesNikos Liberopoulos, after an emotional quarterfinal loss to Germany.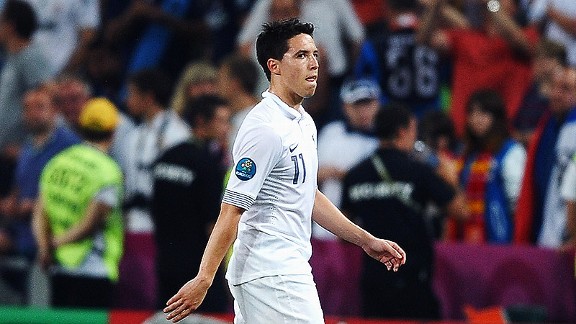 Laurence Griffiths/Getty ImagesSamir Nasri, whose French team fell short against defending Euro and World Cup champion Spain.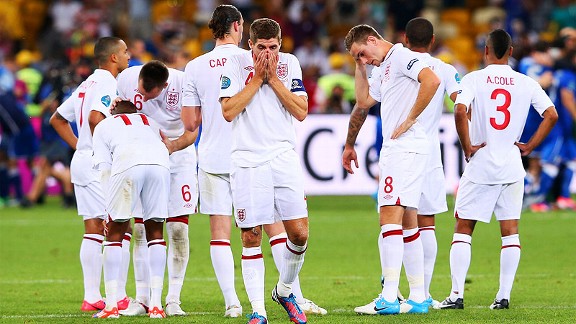 Alex Livesey/Getty ImagesSteven Gerrard and his England teammates, whose fate was sealed in penalties vs. Italy.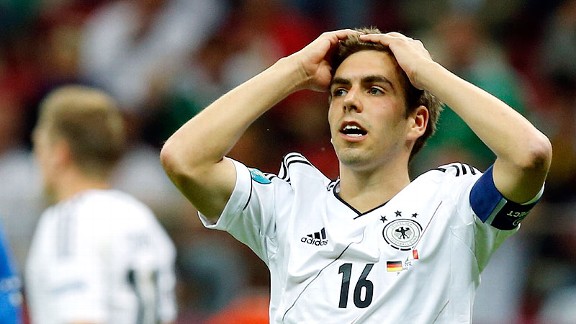 Thomas BohlenPhilipp Lahm, whose Germany team also crashed out against Italy in the semifinals.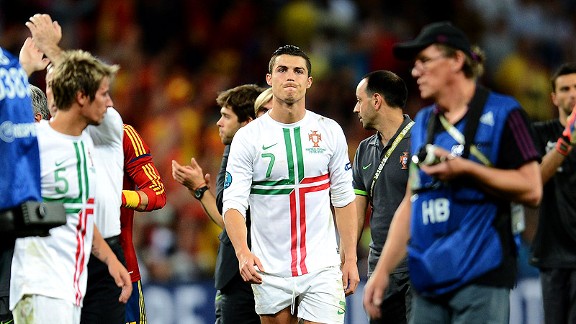 Franck Fife/AFP/GettyImagesRonaldo.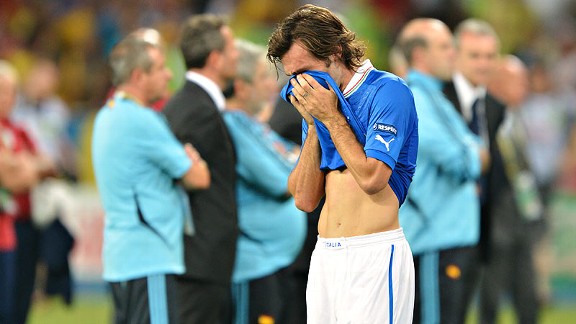 Gabriel Bouys/GettyImages... but again, the biggest pain was felt by Andrea Pirlo and the other Italians who came so close.