Yearbook, July 4: The day of the Yankees
July, 4, 2012
7/04/12
8:01
AM ET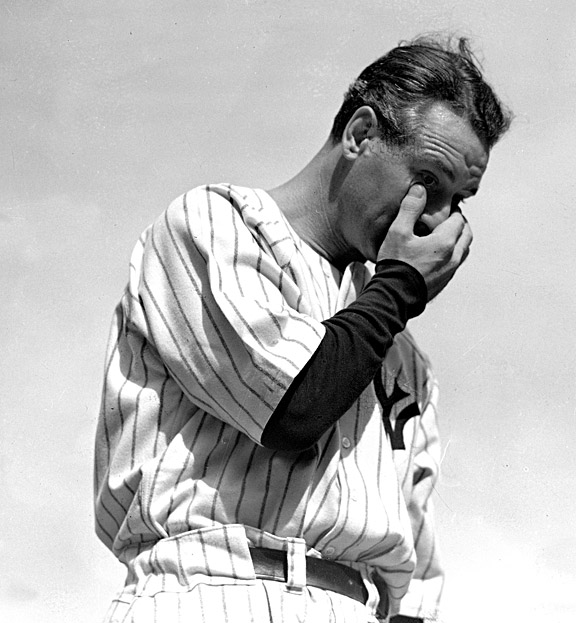 AP Photo/Murray Becker
July 4
, throughout history, has appropriately been a day linked with the New York Yankees.
Most famously it provided one of sports' most emotional moments: Lou Gehrig's "luckiest man on the face of the Earth"
farewell speech
in 1939.
But the above photo only begins to exemplify the Yankees' ties to Independence Day. Also on this day ...
In 1983:
Left-hander Dave Righetti, who now serves as pitching coach for the San Francisco Giants, threw the Yankees' first no-hitter since Don Larsen's perfect game in the 1956 World Series (more on Larsen
here
). It was also the first no-hitter thrown on July 4 since 1912.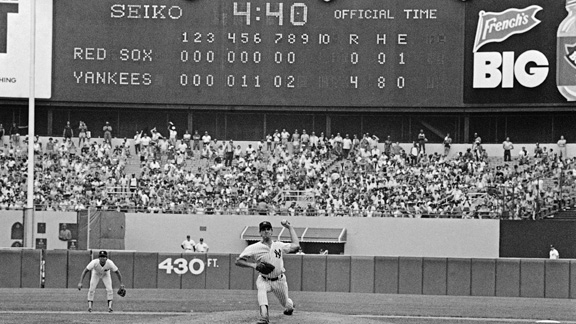 AP Photo/Ray Stubblebine
In 1984:
Veteran knuckleballer Phil Niekro -- seen earlier that year below, at age 45 -- recorded his 3,000th strikeout in a win over the Texas Rangers.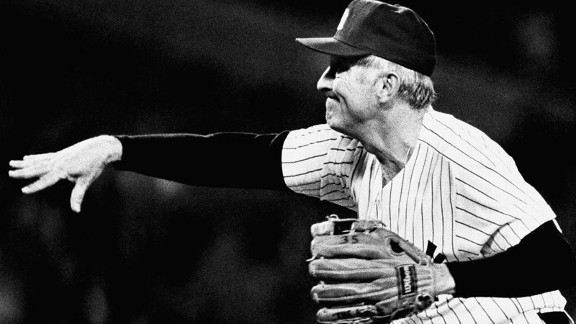 AP Photo/Ray Stublebine
In 2009:
Recent years have been kind to (and dramatic for) the Yankees, with Jorge Posada's 12th-inning, walk-off single giving New York a 6-5 home win over the Toronto Blue Jays.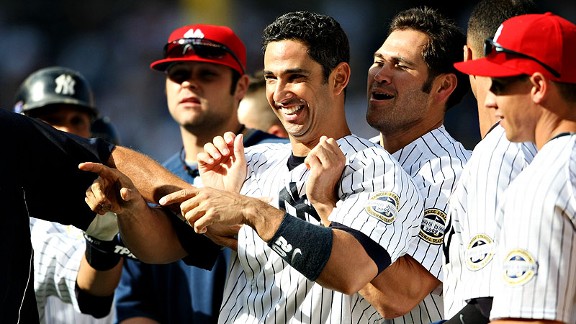 Nick Laham/Getty Images
In 2010:
Another Fourth of July, another walk-off, as Marcus Thames earned a pie in the face -- what, no red and blue to go with the shaving cream's white? -- with a 10th-inning single to again beat the Blue Jays in the Bronx.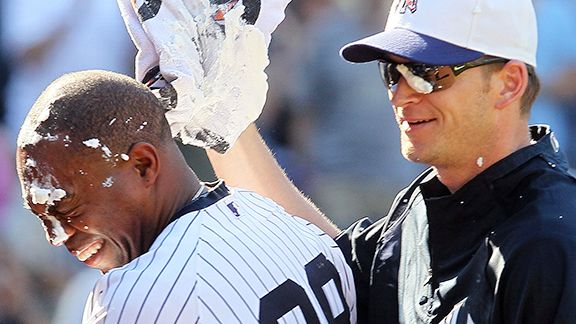 Jim McIsaac/Getty Images
In 2011:
The Yankees lost, yes, but it marked the return of Derek Jeter to the lineup ... one day after he wore this on rehab with the Trenton Thunder: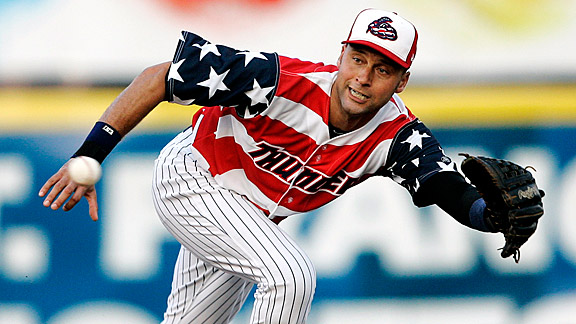 AP Photo/Rich Schultz
And every year, from 1930 on
... July 4 has been the late Yankees owner George Steinbrenner's birthday. He died just nine days after seeing that 2010 win on his 80th. But here's guessing a few Yankees fans might remember Mr. Steinbrenner on Wednesday.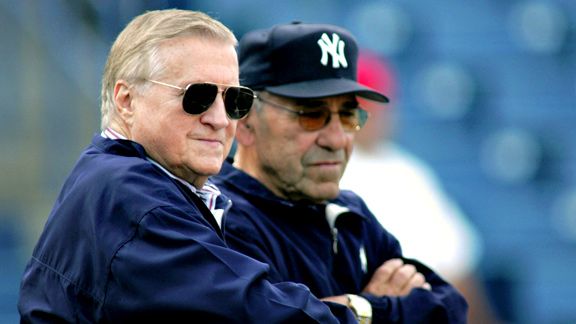 Matt May/US Presswire