Photos: Knicks' starting PGs in last decade
July, 19, 2012
7/19/12
1:47
PM ET
Jeremy Lin is gone, now just a statistic. Sure, Linsanity took over New York and had Knicks fans buzzing for that brief time, but in the end, he is simply one of many point guards to have started in Gotham in the past decade.
Per game logs from Basketball Reference and ESPN.com, 18 players have manned the New York starting point position since 2002-03. Sure, a lot of teams see tumult at the 1, but there's just something about looking back at all the Knicks turnover over the years and all the big names involved, however briefly ...
Charlie Ward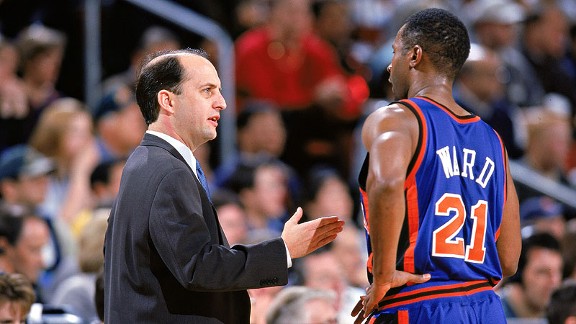 Otto Greule Jr./Getty ImagesA Heisman winner, Ward spent several fruitful years in New York before being traded in 2003-04.
Howard Eisley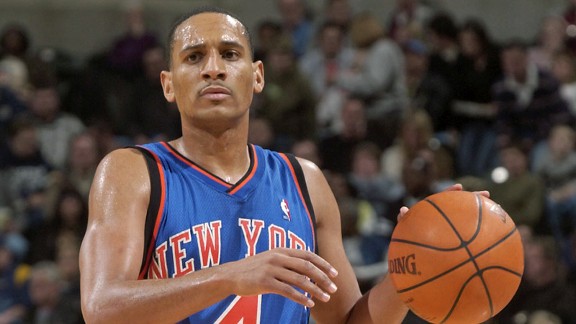 Ron Hoskins/NBAE/Getty ImagesEisley was Ward's replacement, starting 76 games in 2002-03 before also leaving in the Ward trade.
Frank Williams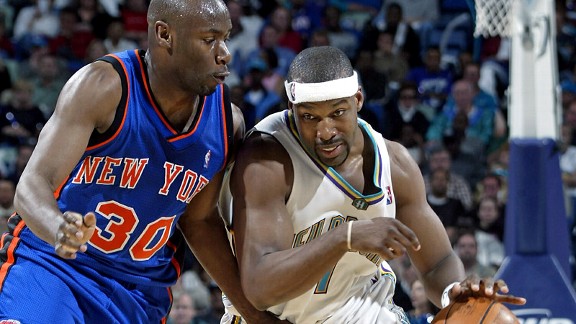 Layne Murdoch/NBAE/Getty ImagesWilliams made three starts in three Knicks seasons. But wait -- doesn't that other guy look familiar?
Stephon Marbury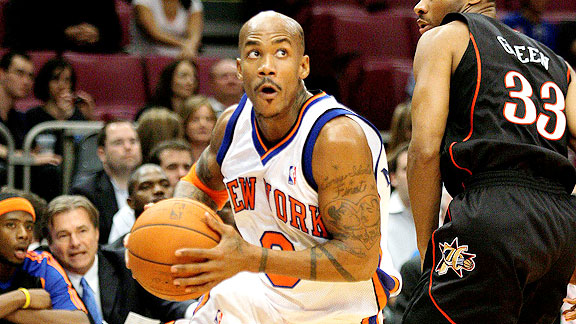 AP Photo/Kathy WillensHe came over in that 2003-04 trade and made almost 300 starts for the Knicks.
Steve Francis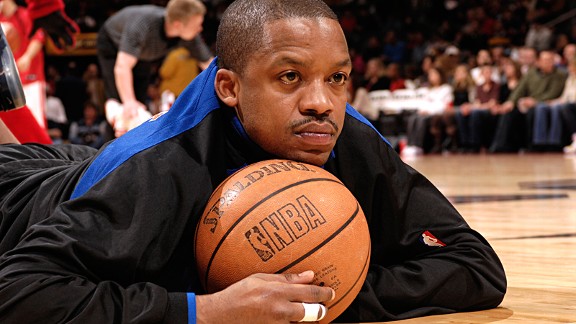 Ron Turenne/NBAE/Getty ImagesCan't say the same about this two-year failed Knicks experiment.
Nate Robinson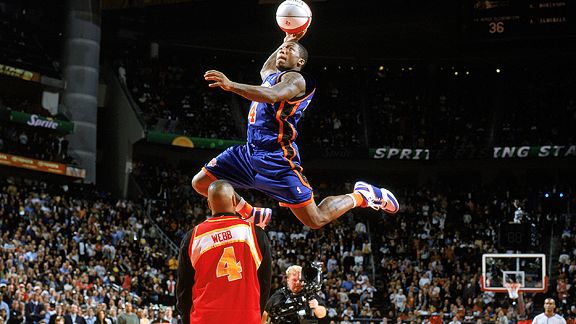 Nathaniel S. Butler/NBAE/Getty ImagesNo disaster here; Robinson was a super sub, a spot starter and a three-time Slam Dunk champ.
Jamal Crawford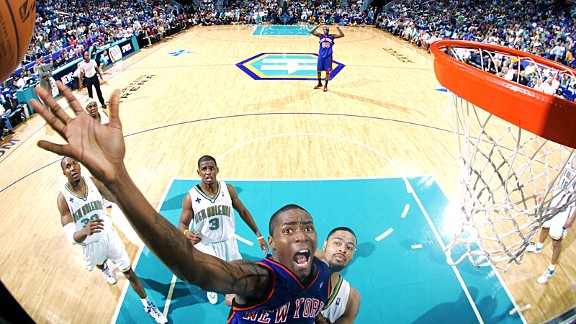 Layne Murdoch/NBAE/Getty ImagesMore a combo or a 2, Crawford made the occasional point guard start in four-plus New York seasons.
Mardy Collins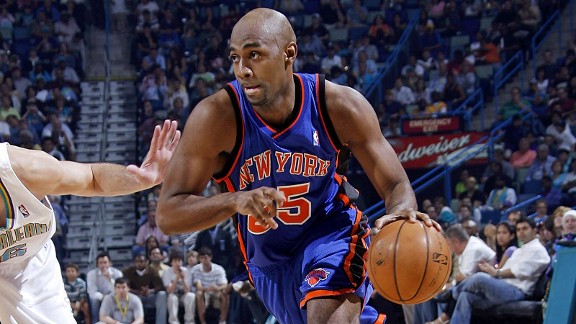 Layne Murdoch/NBAE/Getty ImagesAnother multiposition player, Collins occasionally played point in his two-plus seasons with the Knicks.
Chris Duhon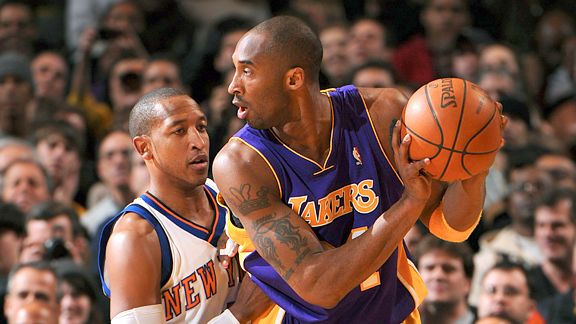 Andrew D. Bernstein/Getty ImagesChris Duhon, left, held down the position for more than 130 starts in two New York seasons.
Tracy McGrady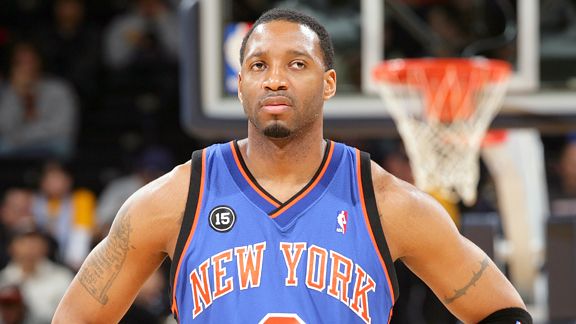 Rocky Widner/Getty ImagesTypically more of a winger, McGrady nevertheless played point a few times as a Knick in 2009-10.
Toney Douglas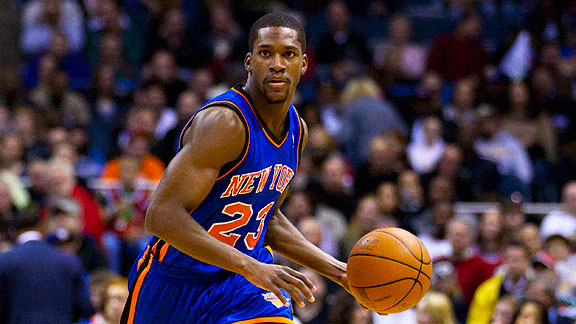 Jeff Hanisch/US PresswireA Rocket after three seasons as a Knick, Douglas started his career strong but posted a dud 2011-12.
Sergio Rodriguez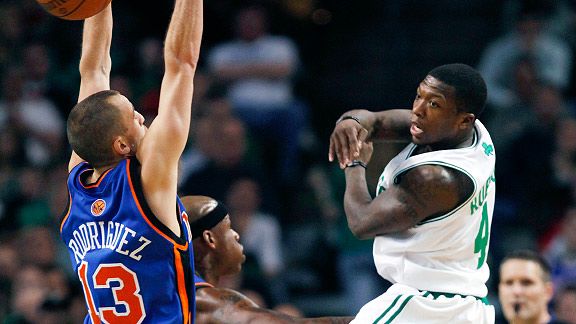 AP Photo/Michael DwyerRodriguez had a brief stint in New York before returning to play in his native Spain.
Chauncey Billups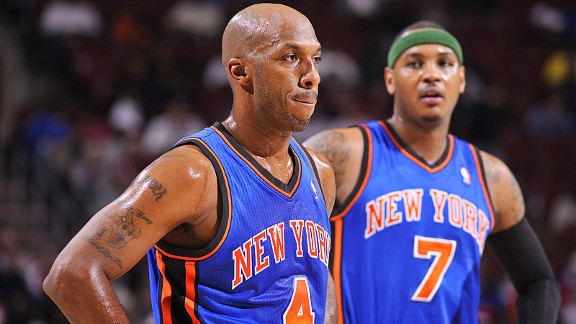 David Dow/NBAE/Getty ImagesNow a Clipper, Billups came over in the Melo trade but lasted only 21 games in New York.
Iman Shumpert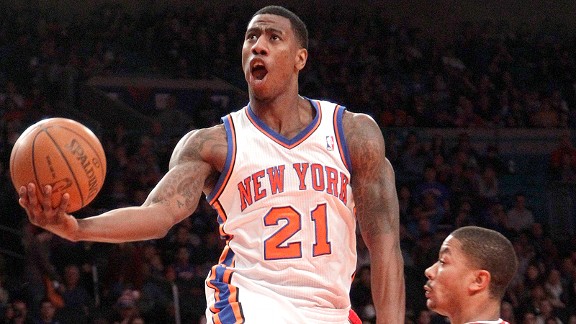 AP Photo/Mary AltafferThe high-flying Shumpert did OK as a rookie but sustained a devastating injury late in 2012.
Baron Davis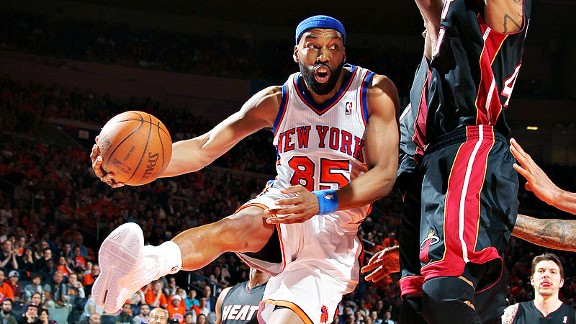 Nathaniel S. Butler/NBAE/Getty ImagesDavis was supposed to be the guy in 2011-12, but injuries held him back. Now he is a free agent.
Mike Bibby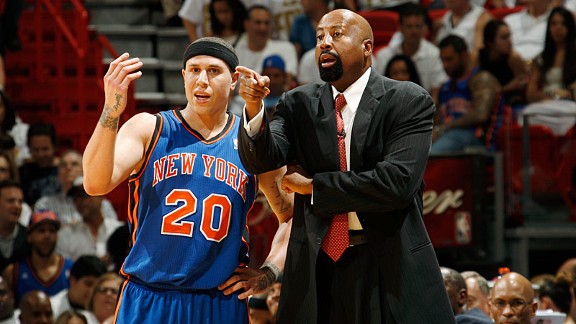 Issac Baldizon/NBAE/Getty ImagesWithout Davis, Shump or Lin, Bibby started a few regular-season games and one in the playoffs.
Jeremy Lin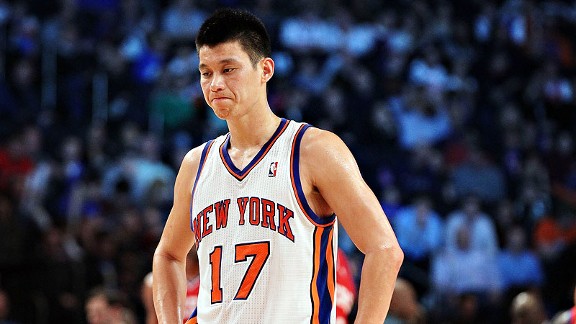 Jim McIsaac/Getty ImagesIn the end, he'll have made fewer starts for the Knicks than Eisley, Duhon, Francis and ...
Raymond Felton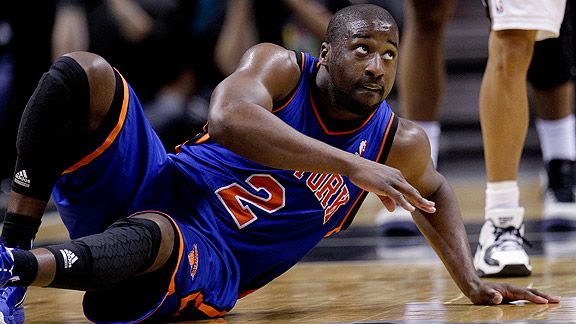 AP Photo/Eric GayWell, well. Welcome back, Mr. Felton.