Sept. 15, 1946: The Chicago Cubs and Brooklyn Dodgers got the first game in on this day 66 years ago. But the second half of the doubleheader at Ebbets Field couldn't go the full nine, as swarming gnats forced officials to call things off in the fifth inning.
That wouldn't be the last time flying insects would attack baseball ...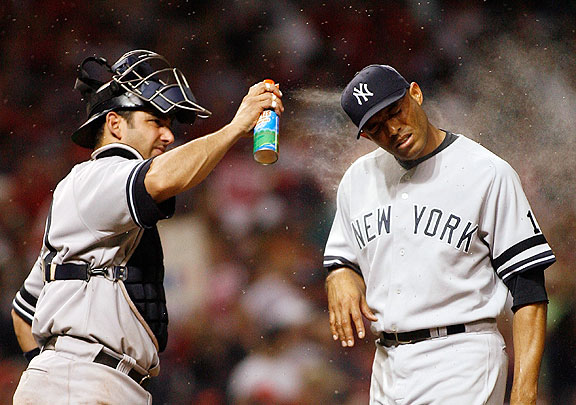 Jorge Posada and Mariano Rivera in Cleveland during the 2007 American League Division Series.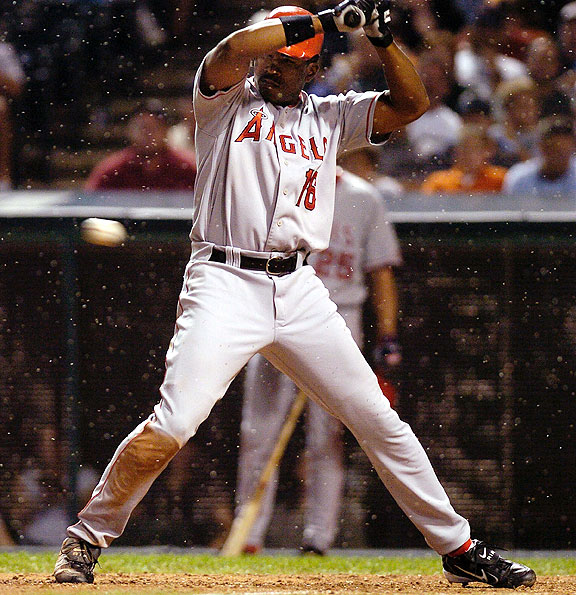 Garret Anderson in 2004 in Cleveland.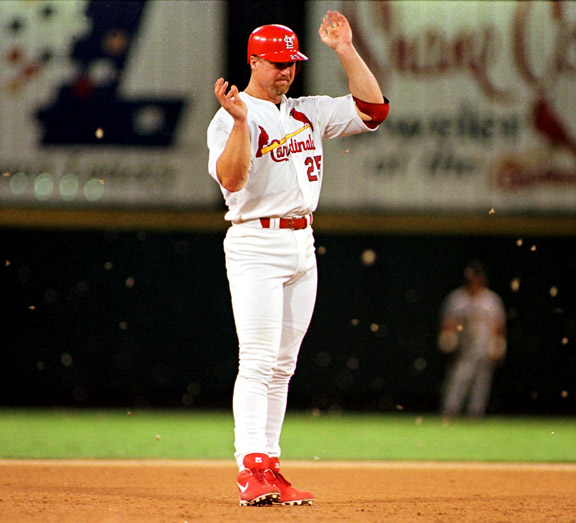 Mark McGwire in 2000 in St. Louis.
Photo credits: Gregory Shamus/Getty Images; David Maxwell/Getty Images; Peter Newcomb/AFP/Getty Images.