Yearbook, Sept. 22: Nolan Ryan's last game
September, 22, 2012
9/22/12
10:09
AM ET
Sept. 22, 1993:
After a ridiculous 27 years, 807 appearances, 5,714 strikeouts and seven no-hitters spread across four teams, it had to end. So on this day 19 years ago, Nolan Ryan started and pitched in his last game.
It was an unmemorable one; a Texas Ranger, he faced just six Seattle Mariners batters and didn't make an out while walking four and giving up five runs. But it didn't mean his career in contributing to baseball -- or to baseball in North Texas, for that matter -- was over. He's doing rather well as Rangers CEO.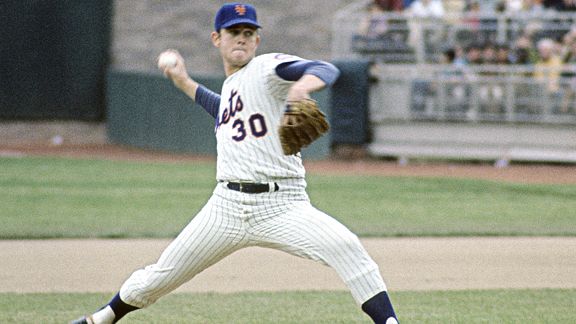 Focus on Sport/Getty ImagesRyan while with the New York Mets in the 1969 World Series.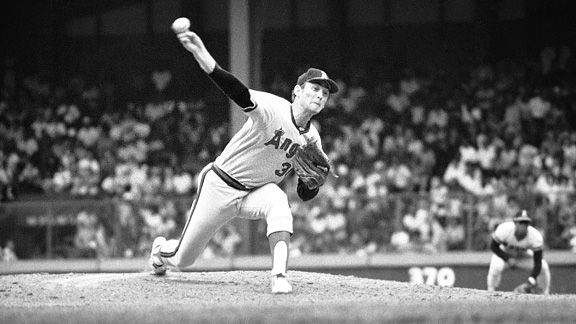 AP Photo/Richard SheinwaldRyan with the California Angels during his no-hitter in 1973.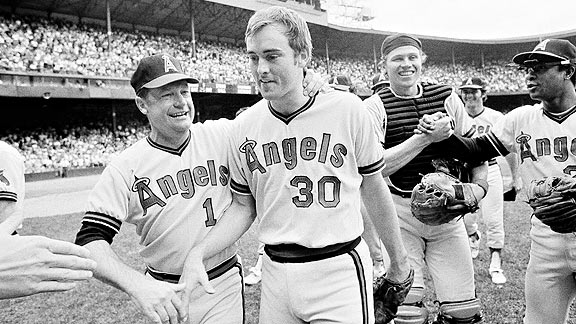 AP Photo/RasRyan after his no-hitter with the California Angels in 1973.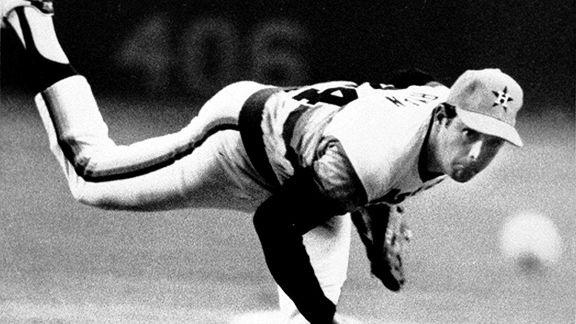 AP Photo/Ed KolenovskyRyan during a no-hitter while with the Houston Astros in 1981.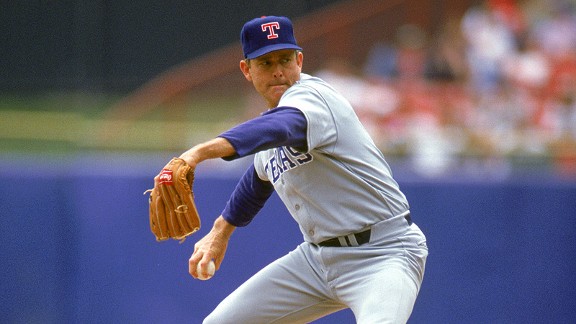 Ron Vesely/MLB Photos/Getty ImagesRyan during his stint with the Texas Rangers.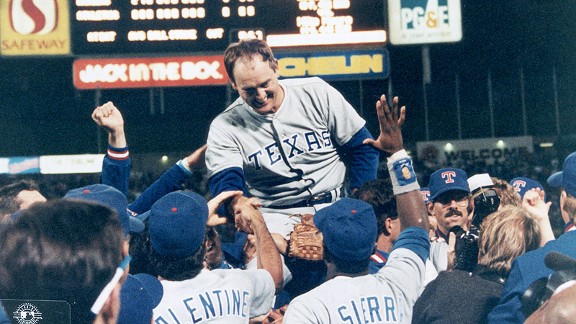 Getty ImagesRyan after his no-hitter in 1990 against the Oakland Athletics.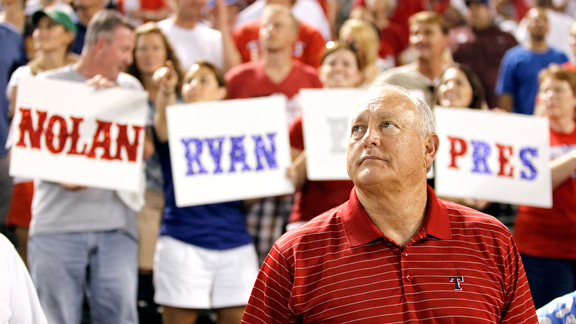 AP Photo/Sharon EllmanRyan being celebrated by fans in 2011.