Oct. 15, 2005: You can vacate the wins, but you can't vacate the memories -- especially the one created on this day seven years ago, when USC quarterback Matt Leinart scored on what play-by-play sheets show simply as a game-winning, 1-yard touchdown run against Notre Dame.
But it was so much more. One play earlier, Leinart fumbled out of bounds near the Fighting Irish goal line -- but the clock kept running until it read all zeroes, sending the home fans pouring onto the field before referees restored order (and seven seconds).
That's when the so-called "Bush Push" came into play: an against-the-rules (but not often penalized) instance when running back Reggie Bush used his power to help Leinart score on a sneak, ultimately giving top-ranked USC a 34-31 win.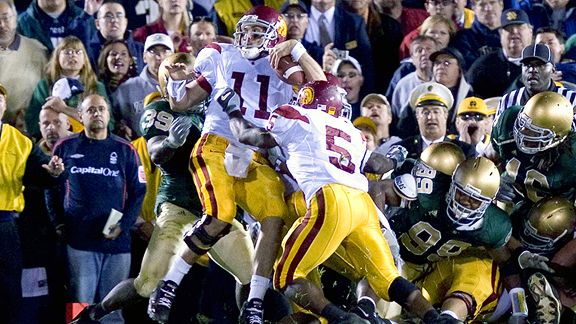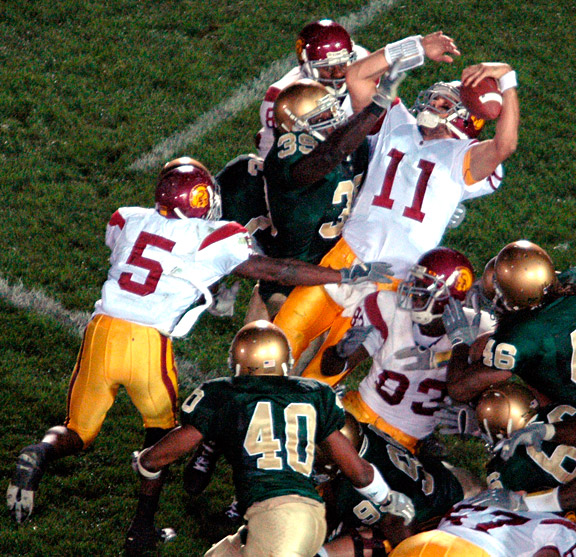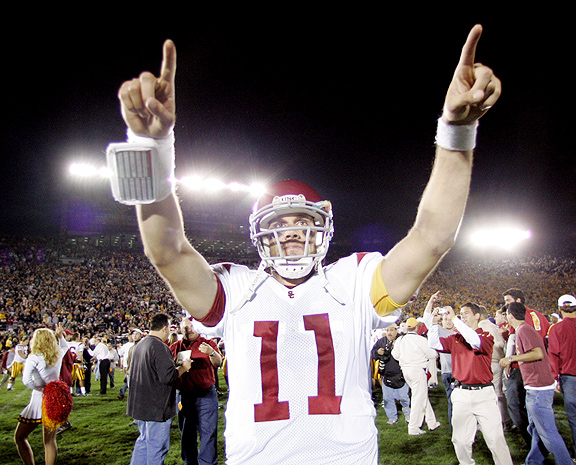 Andy Altenburger/Icon SMI; AP Photo/Joe Raymond; Jon Soohoo/Getty Images