Yearbook, Nov. 3: Ozzie hired by White Sox
November, 3, 2012
11/03/12
9:47
AM ET
Nov. 3, 2003:
Before this day nine years ago, Major League Baseball had never known a manager like Ozzie Guillen. Then the Chicago White Sox -- the team with which the former American League Rookie of the Year spent 13 of his 16 season as a shortstop -- hired him to replace Jerry Manuel, and the sport changed forever.
Well, we might not go that far, but baseball did get one of the most entertaining -- and, at times, crassest -- managers, who in his second year guided the South Siders to
their first World Series title since 1917
.
Things didn't go completely smoothly for the outspoken Ozzie. Chicago made just one other playoff appearance before Guillen left in 2011 for Miami, where he spent just one rocky year. Still, at least one high-ranking White Sox exec
remembers him fondly
.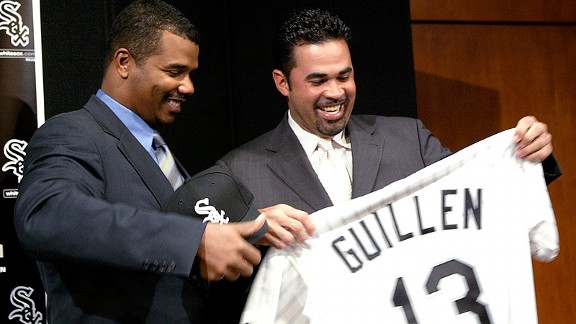 AP Photo/Brian KerseyGuillen and general manager Ken Williams on hiring day.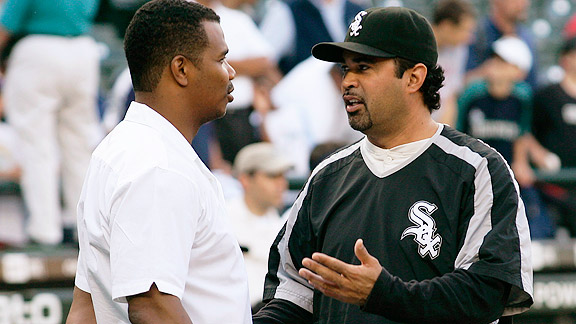 AP Photo/Ted S. WarrenGuillen and Williams in 2008.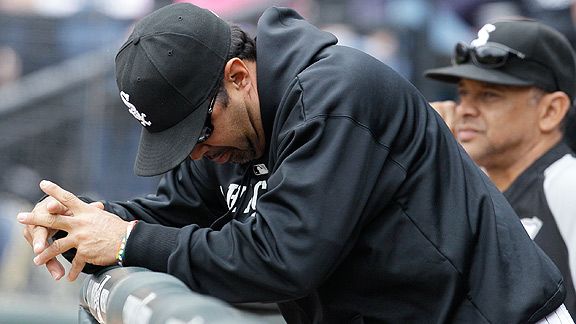 AP Photo/Nam Y. HuhGuillen early in his final season in Chicago.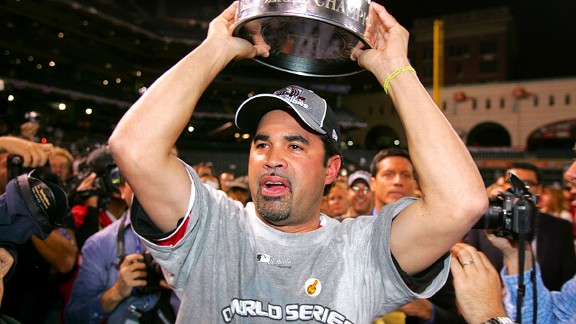 Brad Mangin/Getty ImagesGuillen won the 2005 World Series with the White Sox.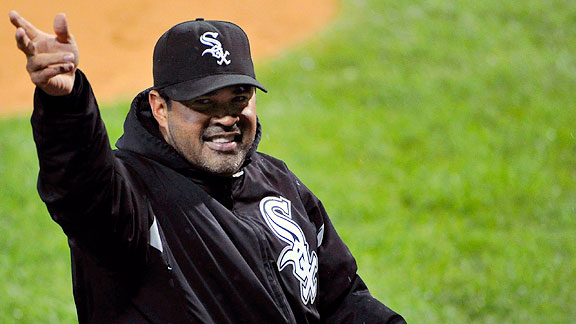 Brian Kersey/Getty ImagesGuillen salutes fans after being let go in 2011.