April, 29, 2014
4/29/14
11:00
AM ET
The mid-major poker scene has flourished over the past few years, with more than 100 international stops offered by the numerous tours that occupy the space. With a focused effort on more affordable buy-ins compared to the majors (WSOP, WPT, EPT), these tours are able to attract casual players who enjoy the recreational aspect of the game and get their fill in a regional event every now and then. Sometimes the tours succeed. Often, they don't. Other times, they join together to create a dynamic entity that will change the industry forever. The latter happened on Tuesday as World Poker Tour enterprises partnered with the DeepStacks Poker Tour to create WPTDeepStacks, a consolidated tour that will take full advantage of the WPT brand and the operational capabilities of DeepStacks.
This partnership will replace both the existing WPT Regional and DeepStacks Poker Tour efforts and will ensure that the new events will offer higher prize pool guarantees and a better overall player experience. The tour will offer a WPTDeepStacks Player of the Year award; the award package will be a seat in the World Poker Tour Championship, a custom-built WPTDeepStacks poker table, and a WPTDeepStacks sponsorship package that includes buy-ins and accommodations for select events.
[+] Enlarge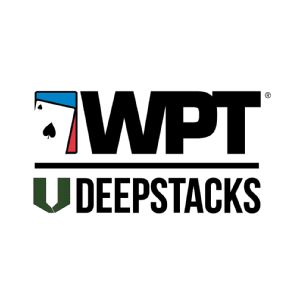 WPT Deepstacks The consolidation of WPTDeepstacks should create a stronger mid-major system that benefits both players and venues.
"The WPT aims to take players on a journey from beginning to end," said WPT President Adam Pliska. "Where we've been weak was this mid-major market, and now we've come along and completed the journey. Now someone can engage [with the World Poker Tour] at any level and any price point. "
When considering that void, DeepStacks is the natural fit for the WPT. With both domestic and international tour growth in each of its first three seasons, the DSPT has filled this niche nicely and, as DSPT President Chris Torina believes, is ready to take the next step.
"This project puts that whole mid-major industry on a whole different level," said Torina. "I think that this really offers the low to medium buy-in player a really exclusive opportunity that they would only get if they had entered a $5,000 or $10,000 event."
The 2014 edition of WPTDeepStacks will be offered at the existing DSPT stops as the brands work on building a cohesive presence. Moving forward, new partnerships and relationships will be formed with a goal of offering up to 20 stops in 2015. Each stop on the schedule will be customized for the region with event offerings and prize pool guarantees adjusted as needed.
Even with added stops, encouraging participation will be the key to success. Finding and developing new players is the true crux of the poker economy. The feeder that was the pre-Black Friday online poker scene has momentarily dried up, and both Torina and Pliska believe their upcoming efforts can begin to push that process once again. Understanding that players want, and deserve, something more for their buy-in is a pivotal piece to their operation. Pliska wants to provide an entertaining experience for every player, whether or not they make money.
"Playing in our WPTDeepStacks means that you know there will be a level of quality," said Pliska. "You know it's from a partner that knows how to put on an event. We're the first to admit there's a lot of room from what we have done, and this ties that together. Over the course of a decade, we've seen good poker products and a lot of bad poker products. Everybody says, 'I want to go start a tour' … but to service your clients properly is a Herculean task, and DeepStacks has done a great job."
Always looking for feedback and places to improve, Torina and his team make themselves available at every stop. They treat customers as if the event they are playing in is their main event; this has built substantial brand loyalty, and it's what the new tour is hoping to build on.
"There is something to be said about a brand that goes out there and listens to the player and thinks about what it's offering the players and what they could give players to give them mileage on their buy-in," said Torina. "Players at the mid-major level see [what the WPT Championship players experience] and go, 'Man, why can't I be there?' This bridges that gap."
The WPTDeepStacks will offer numerous player amenities in an attempt to treat its players as if they are part of the majors. They'll compete at what Torina calls "the best structures around" that mimic the World Poker Tour and experience VIP parties. WPTDeepStacks will attempt to give a mid-major, restricted buy-in player a reason to travel from tour stop to tour stop. Updates from WPTDeepStacks will be featured on the weekly World Poker Tour broadcasts, and final tables from most venues will be streamed online. A few select stops will also be televised.
Each venue will also crown its own champion. That player will not only earn a VIP package from the hosting casino, but also have the opportunity to go backstage at a WPT event. Pushing the relationship between WPTDeepStacks, WPT and the WPT's High Roller tour, Alpha8, is a priority for all parties moving forward, but providing a positive experience for each player is what will inevitably dictate success for this venture.
"We're creating an event that a local player can take a lot of pride in," said Pliska. "There isn't a product that encourages people to get in a car or hop on a plane and play in a $1,100 event. Now there is a great opportunity for that. There's a reason why players [will attend] an event. They want to take the journey."
Players will be able to qualify for WPTDeepStacks events on the subscription site ClubWPT.com and on partypoker.net, which is operated by the WPT's parent company. Satellites for World Poker Tour events are expected to be held on site during WPTDeepStacks events.
"[This tour is about] getting the best minds in this business together, playing in the sandbox and doing something fun together," said Pliska. "This allows us now to be creative together and do lots of great things. … We're cleaning up the clutter in the mid-majors and are ready to offer more high-quality experiences."
January, 28, 2014
1/28/14
3:06
PM ET
The poker industry started off 2014 as expected with a well-attended PokerStars Caribbean Adventure, but as soon as players returned stateside or began to make their trek to the Aussie Millions, perhaps through EPT Deauville, things got a little more intriguing.
The Borgata's Winter Poker Open is one of the best domestic stops during the first few months of the year. They have the volume, offer the guarantees and provide a great venue that, despite all odds, brings players to Atlantic City in the middle of the winter.
The masses showed up for the first event, a $560 re-entry event with a $2 million guaranteed prize pool. A total of 4,812 entries was enough to overcome the guarantee, but when the field was down to the final 27 players, play was halted due to the discovery of counterfeit tournament chips. As the New Jersey Division of Gaming Enforcement began its investigation, the tournament was cancelled leaving the final 27 without resolution.
While the remaining players wait to see what will happen to the $1 million-plus prize money that has yet to be handed out, a breakthrough in the investigation came with a
clogged pipe
at Harrah's and the arrest of Christian Lusardi, who allegedly flushed the remaining counterfeit chips down a toilet. Lunardi did make the money in the event.
The 53-event tournament series continued with no additional controversy and led into a main event that far exceeded expectations. The $3,500 World Poker Tour main event attracted a field of 1,229, up from 1,042 a year ago, and will award a top prize of $842,379.
So … Why?
The most logical place to turn is the return of the online poker market in New Jersey. Party Poker, partnered with the Borgata in the online space, is leading the state in signups and clearly has taken major strides to get poker back on the map through strong promotions and
new partnerships
. According to a Jeffrey Haas, Director of Poker for the Bwin.Party Group, there were 21 satellite winners who earned their seats online across PartyPoker's .com and .NJ sites. Many others tried to qualify, "resulting in an increased profile" for the event. Additionally, five seats were awarded via the daily fantasy sports site DraftKings and another from ClubWPT.com.
Online poker brings interest back into the game and this is a great sign of what's next in the state. With two more majors planned for 2014, the WSOP Circuit championship and WPT Championship, there will be a focus on Jersey like never before and if it succeeds in generating significant revenue from online play, expect more states to follow suit.
Choice may be another simple explanation and that players simply wanted to go to the Borgata for this televised event instead of going overseas. While we can't speculate on turnout for the Aussie Millions, which begins tomorrow in Melbourne, it's noteworthy that EPT Deauville saw a decrease of 111 players in their main event (671 in 2014).
$82 million coming soon
On Jan. 24, the Garden City Group, the claims administrator for the forfeited Full Tilt Poker funds, announced that $82 million will be returned to approximately 30,000 American poker players in the next 2-3 weeks. According to the GCG, the players that will receive this money were those that confirmed their FTP account balances as part of the claims submission process. According to a representative from the GCG, the number of total claimants "well-exceeds" 100,000.
The question now turns to where this influx of money will go. In the scheme of the American economy, $82 million isn't substantial, but in terms of the poker economy, that's a pretty big number. Plus, as more claims are approved, more money is on the way. Will some players head back to the circuit and grind again? Perhaps. Will some players take the money and put it towards a non-poker lifestyle? Absolutely. After nearly three years, it'll be interesting to see if this money entices the return of those who left the field, or if this "refund" is simply going to serve as the money for a trip to the mall or a vacation. Life changes pretty dramatically in three years and the 25-year-old online poker pro may have found a new profession and lifestyle by now. If all money is returned by the end of March, as they initially stated on its website, the upcoming WSOP could be the biggest one we've seen in years.
One player anxiously looking forward to his FTP money is
Blair Hinkle
, who has seven figures stuck online. His reaction to this news?
Take a look
.
Small blinds:
The recently launched Ivey League is a new poker training site featuring Phil Ivey and a number of established pros. Subscriptions begin at $9 a month, but if you want to learn from Ivey,
it will cost you
as part of the "Master's Tier." … In one of the bigger buy-in side events at the Borgata, Matt Affleck defeated Josh Brikis to win the $1,000 six-handed event for $88,643. … On the Heartland Poker Tour, Exequiel Fernando defeated a final table that included JC Tran (eighth) to win $179,020. … Want overlays? Head to
New Jersey
, according to Bluff. … According to a Dutch court ruling, poker is a
game of skill
. … Here's a good story on Jamie Kerstetter and how poker
brought her back to New Jersey
. … Celebs love charity poker events,
especially at Sundance
. … There's talk of a $50 million winner-take-all event in April. I'll believe it when I see it. Here's
PokerNews' take
.