Allen Einstein/NBAE via Getty Images
Rip Hamilton hasn't been injured, he's just been too busy installing an oil refinery in the Palace of Auburn Hills.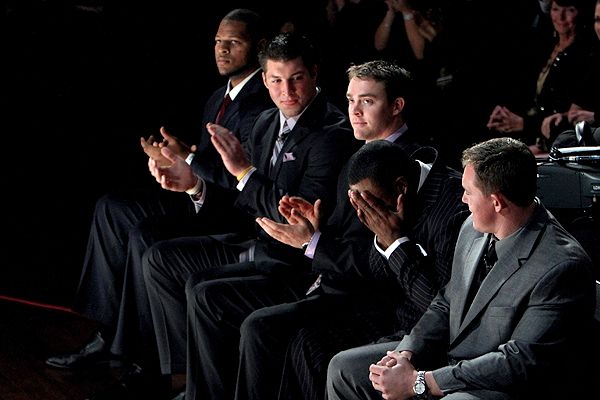 Kelly Kline/Getty Images
All Ndamukong Suh can think about while clapping for Mark Ingram is tackling Colt McCoy around Tim Tebow.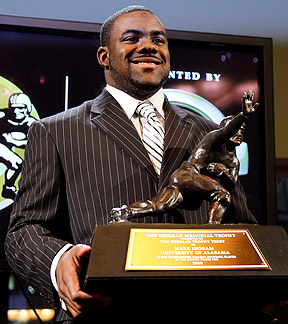 AP Photo/Julie Jacobson
Mark Ingram can barely hide his disappointment after discovering that his Heisman is made out of marzipan.
Garrett W. Ellwood/NBAE via Getty Images
Biz Markie performs his latest hit, "Just a Big Guy in a Nuggets Jersey."
Joe Murphy/NBAE via Getty Images
In a display of pure confidence, Rajon Rondo gives the double "OK" sign before hitting the deck.
Harry How/Getty Images
The Kings' Randy Jones will do anything to give the Stars' Jamie Benn a bellybutton raspberry.