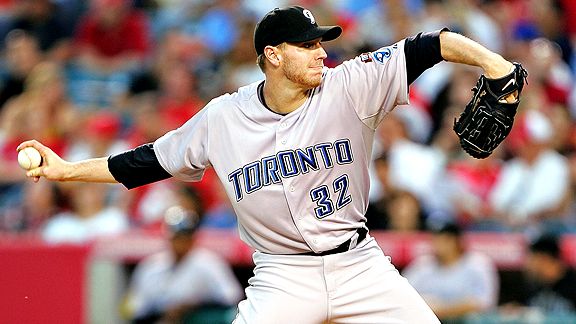 Gary A. Vasquez/US Presswire
The Phillies don't have P Roy Halladay yet, but they're working on it. ESPN.com Senior Writer Jayson Stark has learned that the structure of the deal has changed numerous times over the last few days. Phillies top pitching prospect Kyle Drabek now may be headed to the Toronto Blue Jays. The most recent variation of the companion deals looks like this: Phillies get Halladay, P Phillippe Aumont and a prospect (likely OF Tyson Gillies from Seattle), Seattle gets Cliff Lee, and Toronto gets OF Michael Taylor, C Travis d'Arnaud, and Drabek.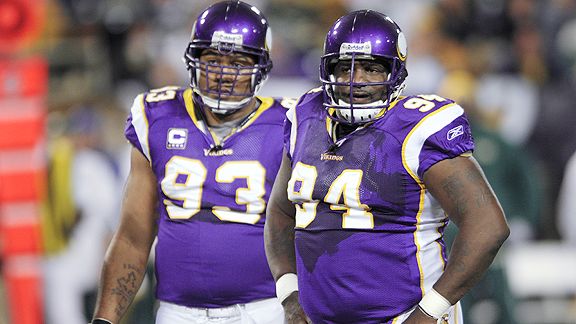 AP Photo/Tom Olmscheid
The 8th U.S. Circuit Court of Appeals has denied the NFL's request for a hearing for Kevin and Pat Williams. The court ruled, by split decision, to deny a hearing in the case against the Vikings' Pro Bowl defensive tackles. In 2008, both men tested postive for a banned diuretic called bumetanide that was in a supplement they were taking. The supplement, known as StarCaps, did not list bumetanide on it's label. The court ruled against the league's four-game suspension following the positive test. The NFL argued the ruling affected their ability to enforce uniformed anti-doping rules against steroids and other drugs. NFL spokesman Greg Aiello says the league is considering their options including a possible appeal to the U.S. Supreme Court.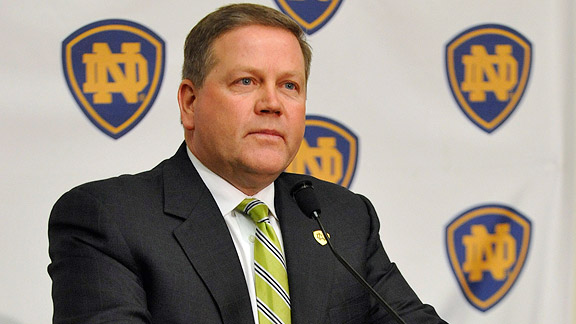 AP Photo/Joe Raymond
A Notre Dame vs Cincinnati grudge match may be in the works. In his first day on the job, new Notre Dame head football coach, and former Cincinnati coach, Brian Kelly says that he will look into making the game happen. "Absolutely, I would love to play the University of Cincinnati," Kelly said. "I think it would be a great game. We're going to look at the schedule. We'll definitely look at the possibility and see if we can pull it off." Kelly has tried unsuccesfully in the past to schedule Notre Dame, but now that he has switched sides he may have more leverage.