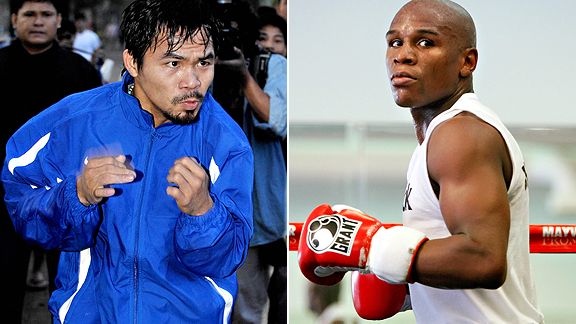 Getty Images
Pacquaio May Sue Mayweather For Comments Regarding PED's
The mega-fight may take place in a court, rather than a ring. Manny Pacquiao's promoters, Top Rank Promotions, released a statement saying that Pacquiao is prepared to sue fellow boxer Floyd Mayweather Jr, his father, and Golden Boy Promotions for comments made regarding Pacquiao's potential use of illegal performance-enhancing drugs. Negotiations on a contract to put the two fighters in the ring are stuck after Mayweather's insistence on stricter drug testing prior to and immediately following their proposed March 13 bout.
Brohm Looking to Make 1st Start of His Career
Bills QB Brian Brohm may have the chance he's been waiting for. Brohm was a star at Louisville and the Green Bay Packers were impressed enough to pick him in the 2nd round. Unfortunately for him, in his second season in the NFL he hasn't had a chance to show his talent on the field. Until now. "I think everybody just wants an opportunity, and if I get the opportunity on Sunday to go out there - any play - I need to seize it," Brohm said. "No matter what the circumstances. It doesn't matter that this is my first week getting reps in this offense. None of that matters. I think I need to seize the opportunity and try to make the most of it." With QB Trent Edwards on the IR list, and Ryan Fitzpatrick still not practicing with a sprained ankle, Brohm should see the first live action of his young career Sunday against the Arizona Cardinals.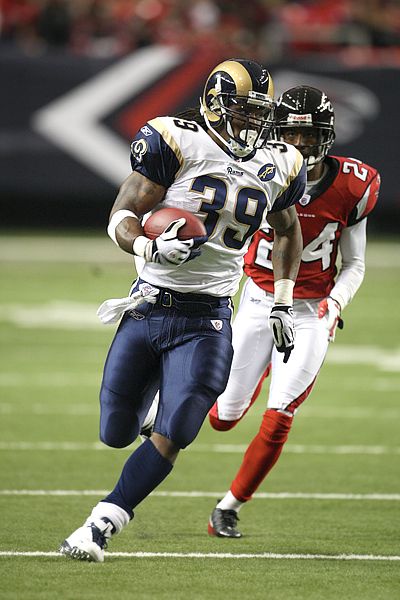 Scott Cunningham/Getty Images
Jackson Staying put in St. Louis
Even with the St. Louis Rams finishing out a miserable season, there are no plans to trade their biggest asset and best player, Steven Jackson. The Rams need to rebuild their roster and one way to do that would be to trade their super-star RB for numerous draft picks or current NFL players. "It's something that's never even crossed my mind," Rams GM Billy Devaney said. "It's something that I couldn't imagine. We're trying to bring good players into the building. Why would we want (to trade) our best guy - one of the best players in the NFL regardless of position?" Jackson has rushed for 1,353 yards, second in the NFL to Chris Johnson's 1,730 yards for Tennessee. He is also third in the NFL in yards from scrimmage (1,675), trailing Johnson (2,176) and Baltimore's Ray Rice (1,797).