December 25, 2009 5:30 PM ET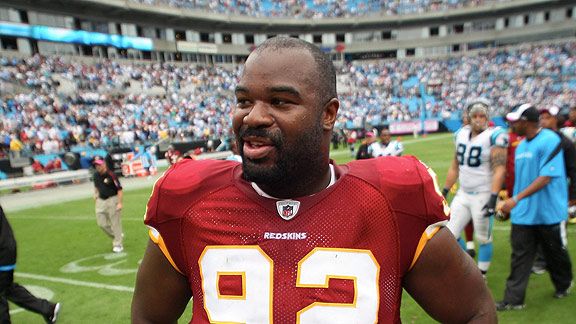 Scott Cunningham/Getty Images
Washington Redskins head coach Jim Zorn
sent All-Pro DT Albert Haynesworth home
from practice Friday. Zorn did not go into detail about why Haynesworth was told to leave the facility, only saying it was for disciplinary reasons, but ESPN.com senior writer John Clayton reports Haynesworth was late for a meeting Friday morning. "All that will be kept between Albert and I," Zorn said. "He wasn't belligerent or nasty to me, and I wasn't nasty to him. It's just something that needed to be done." He went on to say Haynesworth will play against the Dallas Cowboys Sunday, but stopped short of saying he would start.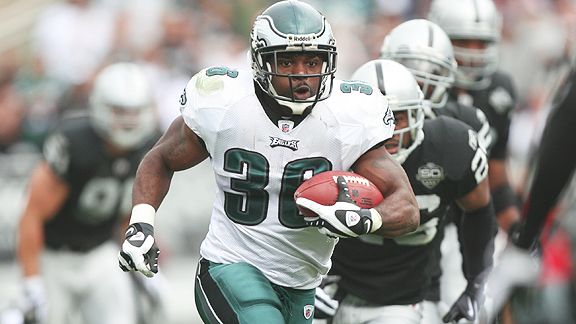 Hunter Martin/Getty Images
Eagles RB Brian Westbrook has completed a full week of practice symptom free and is
expected to play Sunday
against the Denver Broncos. Westbrook has missed the previous five weeks while recovering from two concussions in a 3-week period earlier this season. Head coach Andy Reid said Westbrook did well all week and will play but be limited in his use. Reid is going to stay "in communication" with the Pro Bowl RB throughout the game.
Tags: NFL, Brian Westbrook, Philadelphia Eagles, Albert Haynesworth, Washington Redskins, Jim Zorn, Andy Reid