January 12, 2010 1:40 PM ET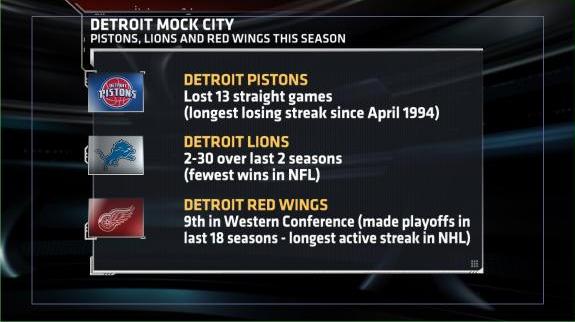 Bad times in the Motor City lately. For the first time in more than 15 years, the Pistons have lost 13 straight. The
Lions
are the worst team in the NFL over the last two seasons. Even the usually reliable
Red Wings
, who have reached the playoffs each of the last 18 seasons, are struggling. They're 9th in the Western Conference.
After the Jump: Piston Failure - Inside the 13 game losing streak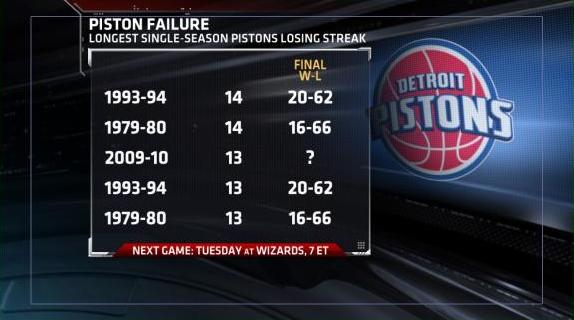 The
Pistons
13 game losing streak is tied for the 2nd longest in their franchise's history. They will try and end the streak Tuesday as they visit the Wizards at 7PM Eastern.
Game Preview
Tags: MLB, NFL, NBA, Detroit Lions, Detroit Pistons, Detroit Red Wings, Motor City