The Lakers have not looked like defending champions lately. ESPN NBA analyst Jalen Rose joined Hannah Storm on SportsCenter to talk about the Lakers recent struggles on the road, and how the Spurs have used a hot month to move up in the standings.
After the jump: Inside the numbers of the Lakers road woes...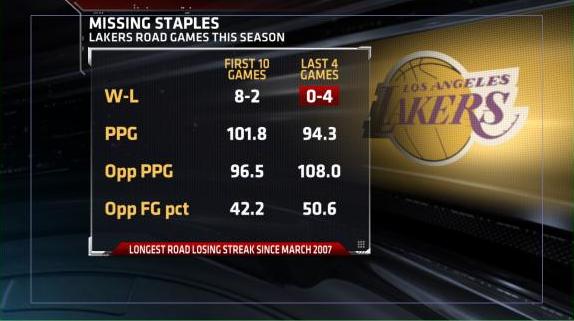 After a hot start, the Lakers have struggled on the road both offensively and defensively. They are scoring 8 points-per-game less on the road while giving up 12 points-per-game more. This has led to a 4-game road losing streak, their longest since 2007.