January 26, 2010 2:20 PM ET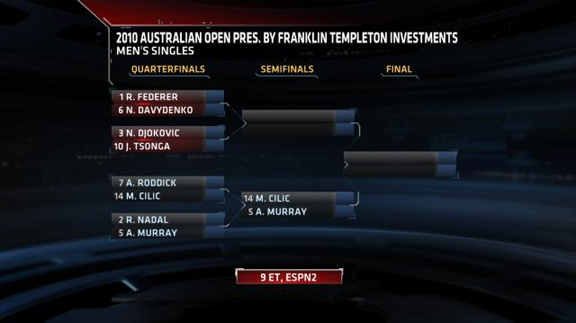 The top half of the men's draw in the Australian Open, 2 quarterfinal matches will take place later on tonight. Top seed Roger Federer takes on 6 seed Nikolay Davydenko. The other match is 3 seed Novak Djokovich and Jo-Wilfried Tsonga. You can see all the action tonight at 9 eastern on ESPN2.
Both of the lower seeded players move on to the semifinals in the bottom half of the men's draw. Murray holds a 3-1 career advantage over Cilic but Cilic beat Murray at last year's US OPEN.