January 28, 2010 2:00 PM ET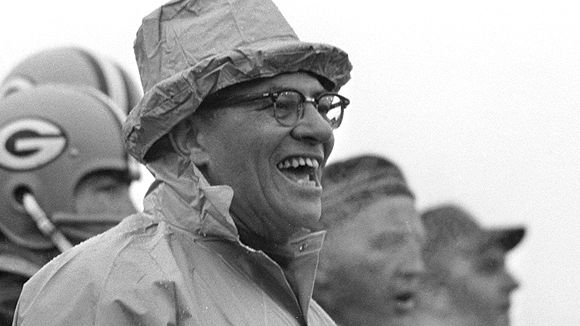 The hat may not have been as cool as Tom Landry's, but the results were just as sweet.
January 28, 1959
– Still smarting from the previous season's 1-10-1 record, the Green Bay Packers were in the hunt for a brilliant head coach. They found him in Vincent Thomas Lombardi, signing the native Brooklynite and one-time candidate for the priesthood to a five-year contract. After guiding the football program at St. Cecelia High School in Englewood, NJ, Lombardi held jobs at his alma mater of Fordam University (where he graduated magna cum laude and starred as one of the "Seven Blocks of Granite") and West Point before landing an offensive coordinator position for the New York Football Giants. Lombardi helped steer the NFL club to five winning seasons, including the league championship in '56.
The newly minted head coach would instill an ethos of discipline and a legendary work ethic in the franchise. The Packers went 7-5 during Lombardi's first season, lost to the Eagles in the NFL championship the next year and won their first title in 1961. He would go on to lead his teams to three more NFL trophies and wins from the first two Super Bowls. There's a reason why the NFL named the modern Super Bowl trophy after him. And while he could not take credit for the creation of the Cheesehead Hat or Lambeau Leap, Packer fans revere him all the same.
Tags: This Day in Sports, NFL, New York Giants, Philadelphia Eagles, Super Bowl, Green Bay Packers, Lambeau Leap, This Day in Sports, Vince Lombardi, West Point, Super Bowl I, Super Bowl II, Cheesehead Hat, Vince Lombardi Trophy, Fordham University