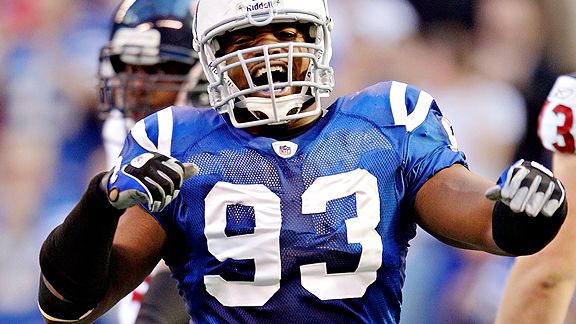 Andy Lyons/Getty Images
Freeney Injury Could be Serious
Colts DE Dwight Freeney's injury may be worse than initially thought. ESPN NFL insider Adam Schefter reports that Freeney's injury is actually a torn ligament on the outside of his right ankle. Even if Freeney does suit up in the Super Bowl, there are questions about how effective he can be. The All-Pro hasn't practiced all week and spent most of his time receiving treatment on the heavily-swollen ankle. Freeney tied for 3rd in the NFL with 13.5 sacks and has been one of the Colts best defenders since being taken in the 1st round of the 2002 draft.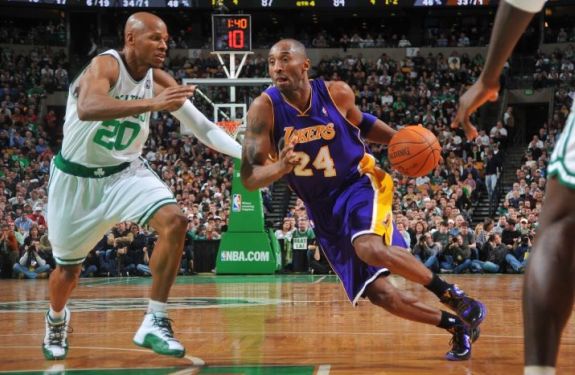 Photo by Brian Babineau/NBAE via Getty Images
Kobe's Shot Sends Lakers Past Celtics
Kobe Bryant didn't make many shots, but he made the last one. Bryant hit a jumper with 7.3 seconds left to put the Lakers ahead and Ray Allen's missed 3-pointer at the buzzer sealed the victory for the defending champs. Lakers C Andrew Bynum had one of his best games of the season scoring 19 points and grabbing 11 rebounds. Rajon Rondo scored 21 points and added 12 assists to lead the Celtics, but the Big 3 of Kevin Garnett, Paul Pierce, and Ray Allen combined for only 32 points. It was the 6th loss in the last 8 games for the Celtics.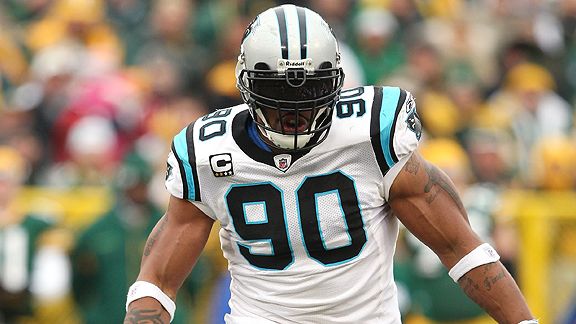 Joe Robbins/Getty Images
Peppers To Become a Free Agent
Carolina DE Julius Peppers may finally get to test the free-agent market. After making Peppers their franchise player last season, it would cost the Panthers over $20 million to do it again this season, according to ESPN NFL insider Adam Schefter. Even with the prospect of an uncapped season, that may be too much money for a team to invest in one player without a long-term deal.
A Panthers official said this week they've made no decision about Peppers, but sources familiar with the Panthers thinking are skeptical that Carolina plans to retain or resign the 30-year-old All-Pro. It's almost considered a foregone conclusion that Peppers will have a new home in 2010.
When Peppers hits the market, he will instantly be one of the most coveted free agents available. He is a member of the NFL's All Decade Team for the 2000's and finished with 42 tackles and 10.5 sacks last season.