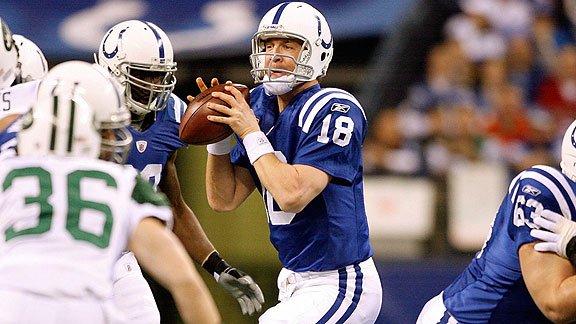 Andy Lyons/Getty Images
Manning Primed for Huge Contract
Colts QB Peyton Manning will be a free agent at the end of the season, and could sign the richest contract in NFL history. Owner Jim Irsay said Tuesday the team is pursuing a contract extension for Manning that he expects will make their All-Pro QB the league's highest paid player.
"We Know Peyton's going to be the highest-paid player in the league," Irsay said. "It's something that'll get done. We'll be talking in the offseason."
Patriots QB Tom Brady will also be a free agent, and those negotiations could also effect Manning's. If a deal doesn't get done, the Colts and Pats have their franchise tag availble but Irsay doesn't think that will be necessary.
"Both us and the Patriots will have the franchise tag," he said, "but normally it doesn't come to that."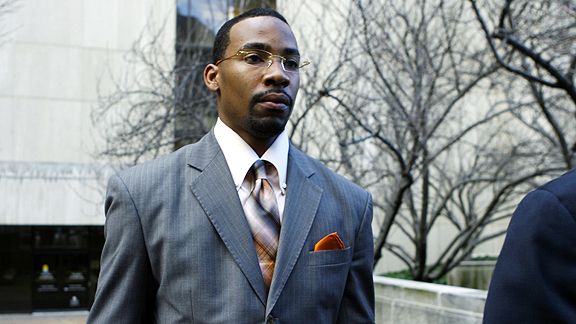 AP Photo/Jose Luis Magana
Crittenton Accepts Penalty Without Appeal
Wizards guard Javaris Crittenton has decided not to appeal his season-long suspension from the NBA. A source close to the situation told ESPN's Marc Stein that Crittenton considered an appeal after talking to the NBA Players Association ,but eventually decided to accept the punishment. He and teammate Gilbert Arenas were both suspended for the rest of the season following their arrest and guilty plea to gun charges. Crittenton said he hopes the decision not to appeal will finally allow him to put the incident behind him.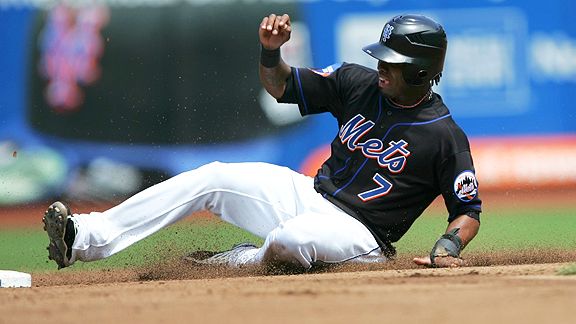 Paul Jasienski/Getty Images
Reyes Ready to Return to the Mets Lineup
New York Mets SS Jose Reyes looks like he's finally healthy. The two-time all-star suffered through chronic leg injuries for most of the 2009 season, limiting him to only 36 games. Now he says he's back to 100% and ready for the season.
"I'll be ready in 2010. Be there, it's going to be a show," he told the New York Post. "I can do everything I did before on the field ... I can't wait to hit a triple."