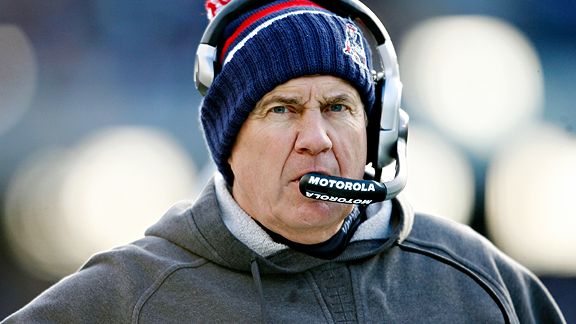 Elsa/Getty Images
Belichick Getting Defensive (Minded)
Patriots head coach Bill Belichick will not hire a defensive coordinator and plans to take a larger role overseeing the unit and share the workload with his assistants. Dean Pees resigned after four years as the team's defensive coordinator. Belichick was defensive coordinator for the New York Giants from 1985-90 and for New England in 1996. He called defensive signals for the New York Jets from 1997-99 before becoming coach of the Patriots in 2000. The Patriots ranked 11th in team defense, allowing nearly 18 points per game.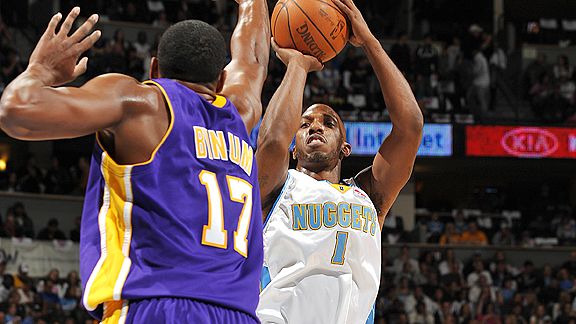 Garrett W. Ellwood/NBAE via Getty Images
Long Range Bombers
All-Stars Paul Pierce of the Boston Celtics and Chauncey Billups of the Denver Nuggets headline the field for the NBA Three-Point Shootout, which the league announced today. Pierce and Billups will be joined by defending champion Daequan Cook of Miami, Golden State's Stephen Curry, Phoenix's Channing Frye and New York's Danilo Gallinari in the All-Star Weekend event on February 13 at American Airlines Center. Cook, who received an automatic invitation after winning last season's event, will try to become the sixth repeat winner.
................................................................................................................................................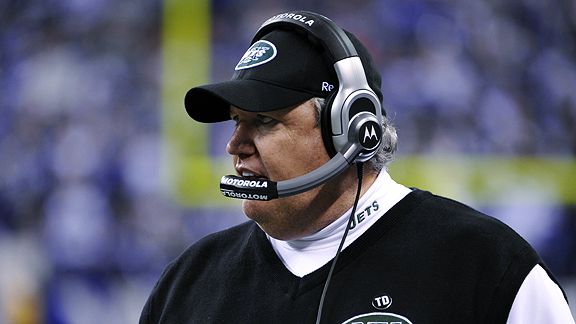 Scott Rovak/US Presswire
Taunting Ryan
The obscene gesture which cost Jets coach Rex Ryan $50,000 came in reaction to a fan's heckling that included spitting, according to FoxSports.com's Jay Glazer. Ryan, "showed the greatest restraint," Glazer said Thursday on New York radio station WFAN. Glazer said he saw the incident that occurred Saturday night at a mixed martial arts event in South Florida. Ryan was caught in a widely circulated cell-phone photograph extending his middle finger, presumably at the heckling fan. The Jets issued the $50,000 fine Tuesday. "This was a guy who was going out of his way to incite a fight, to incite some sort of violence to get the head coach of the Jets to ruin his job and to really put Rex in a place he didn't need to be," Glazer said in the radio interview. "I mean it was unbelievable, and he just kept going on and on," Glazer said of the heckler. "Then he said, 'I hate you. I hope you die, you fat piece of c***,' and then spit at him."