Tragedy/Weather Cause Delays in Vancouver
Olympic luge officials have delayed the reopening of the Whistler Sliding Center track after a luger died Friday during a training run. The sixth men's training session was scheduled to pick up at 8am but was delayed. The men will now have to start from the women's starting line further down the track which will prohibit them from reaching their top speeds during practice. Nodar Kumaritashvili, 21, crashed while making his final turn during a practice run and flew over the barrier. He hit an un-padded metal pole and attempts to save his life proved unsuccessful. Officials modified the final curve where he crashed, erecting a wooden wall over the steel beams.
The men's downhill was also delayed Saturday due to weather conditions. The exceedingly warm weather in Vancouver has caused the hill to become slushy and dangerous. There was no time-table on when the skiing competition would be able to start.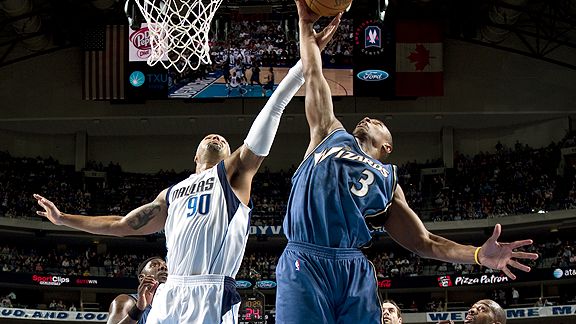 Glenn James/NBAE/Getty Images
Mavs-Wizards Deal Almost Finished
The Dallas Mavericks and Washington Wizards are closing in on a 6-player trade. According to sources, there are just the final touches left to finalize the deal which would send Drew Gooden, Josh Howard, and Quinton Ross to Washington for Caron Butler, Brendan Haywood and DeShawn Stevenson. The trade will allow Washington to begin their rebuilding efforts, while giving Dallas another big man to protect the rim. An injury to Erick Dampier has left them without an inside presence, but Haywood could provide some relief. Thursday is the NBA's trade deadline so there could be more deals coming this week.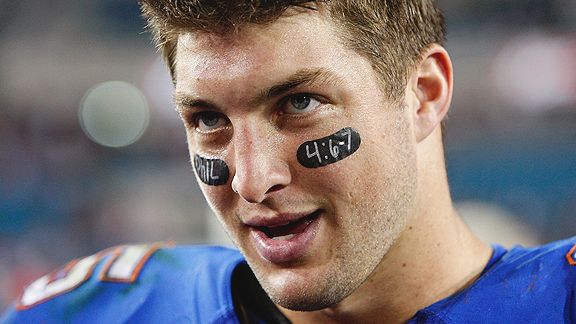 Kevin C. Cox/Getty Images
NCAA Looking to Ban Eye Black Messages
The NCAA Football Rules Committee is proposing a ban on messages on a football player's eye black. Unofficially it's being called "The Tebow Rule" after All-American Florida QB Tim Tebow who would write a bible verse on his eye black before every game. The rule would ban all words, numbers, and symbols from appearing on the face of the player. The NCAA are worried about curse words or taunting messages appearing on the eye black that could lead to altercations on the field.