February 18, 2010 3:21 PM ET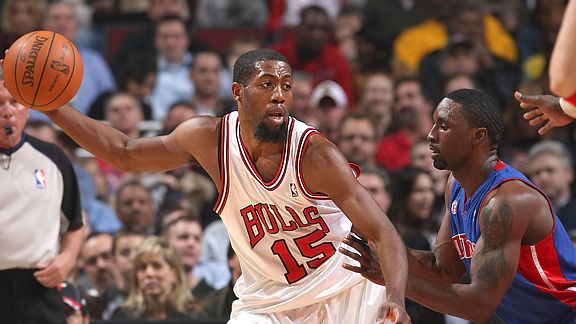 Gary Dineen/Getty Images
Bulls Making Moves
The Chicago Bulls have been busy making trades prior to today's 3pm trade deadline. Chicago traded John Salmons to the Milwaukee Bucks for Joe Alexander and Hakim Warrick. The Bulls also traded their regular second-round draft choices in 2011 and 2012. The Bucks have the option in the 2010 NBA Draft of switching first-round picks with Chicago, so long as the Bulls first-round pick is not
a top 10 selection
. The Bulls are also trading Tyrus Thomas to the Charlotte Bobcats for Flip Murray, Acie Law and a protected first-round draft choice, pending league approval, according to
a league source
. Thomas, who will be a restricted free agent following this season is averaging 8.8 points and 6.3 rebounds. Murray is averaging 9.9 points and 21.6 minutes while Law is averaging just 7.1 minutes per game. Both Charlotte players have expiring contracts.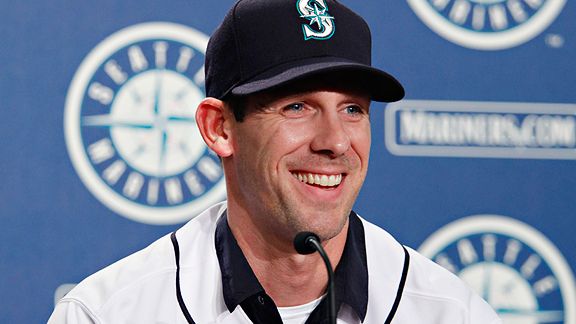 AP Photo/John Froschauer
Throwing Can Wait
The Seattle Mariners have targeted Feb. 24
as the date
for pitcher Cliff Lee's first bullpen session of spring training. Recent foot surgery has limited the 31-year-old's workouts. Lee went 14-13, with a 3.22 ERA and 181 strikeouts last season with the Phillies.
Duke LAX Rape Accuser Charged With First-Degree Murder Charge
The woman who claimed she was raped and sexually assaulted by three members of the Duke lacrosse team in 2006 was arrested late Wednesday after allegedly assaulting her boyfriend. Police charged 33-year-old Crystal Gale Mangum with multiple counts including attempted first-degree murder, arson and assault and battery. The three lacrosse players were later exonerated after North Carolina's attorney general dismissed the case. Mangum, whose bond was set at $1 million, has been appointed a public defender and is scheduled to
appear in court
on Feb. 22.
Tags: At This Hour, Charlotte Bobcats, Milwaukee Bucks, Bulls, Chicago Bulls, Seattle Mariners, Cliff Lee, Bucks, Tyrus Thomas, John Salmons, Joe Alexander, Hakim Warrick, 2010 NBA Draft, Flip Murray, Acie Law, Duke lacrosse