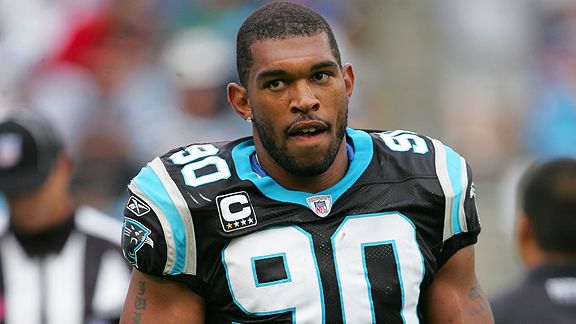 PANTHERS, PEPPERS PART
Julius Peppers will be allowed to leave Carolina and test free agency. An official announcement could come today. The defensive end will be the second Pro Bowl defensive player in the division not to get tagged - the Saints will also allow safety Darren Sharper to test free agency.
More of what's happening At This Hour including when Kobe on the court, and Jayson Williams return to court, after the jump.
MILLE KOBE
After practice yesterday, Kobe Bryant said he's good to go for tonight's battle of the Gasol brothers in Memphis (8:00 pm ET). And if he does finally end his 18-day hiatus, he will play his 1,000th career regular season game. Only one other player has logged more games in a Lakers uniform. Kareem Abdul-Jabbar racked up 1,093 games in LA, which means he'll probably keep that mark for about another year.
WILLIAMS TO BE SENTENCED THIS MORNING
Jayson Williams is expected in court today for sentencing in the 2002 death of a hired driver. After pleading guilty in January to aggravated assauly, the former NBA star is expected to receive 18 months in prison.