Jayson Williams
JAYSON WILLIAMS SENTENCED: Former NBA star Jayson Williams has been sentenced in New Jersey State Superior Court to five years and a minimum 18 months in prison for the fatal shooting in 2002 of his hired driver Costas Christofi. A retrial on an earlier reckless manslaughter count was avoided last month, when Williams pleaded guilty to aggravated assault in Christofi's death. Williams was acquitted of aggravated manslaughter in 2004. Williams will be eligible for parole after 18 months.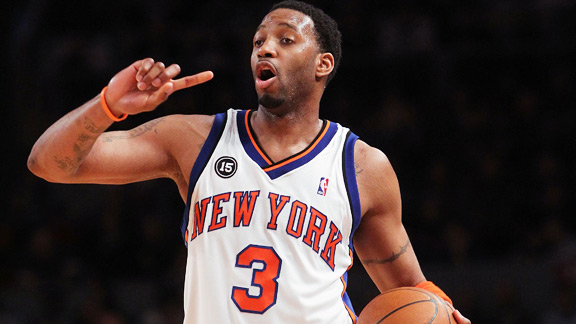 Photo: Nick Laham/Getty Images
KNEE PROBLEMS TO K.O. McGRADY AGAIN: 2 games into his New York Knicks tenure, Tracy McGrady is already having more knee issues. McGrady says he banged knees a couple of times in last nights loss the Bucks and may not play tonight in Boston. McGrady has only played 8 games all year after returning form knee surgery.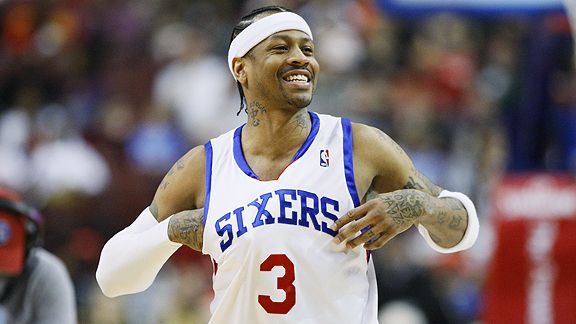 Photo: AP Photo/Matt Slocum
IVERSON DONE IN PHILY: Down the road a bit in Philly, the Sixers are reportedly considering severing ties with Allen Iverson. According to Yahoo sports, team officials are discussing a future without the former league MVP. Iverson is currently not with the team on their West Coast road trip to be with his ill daughter.