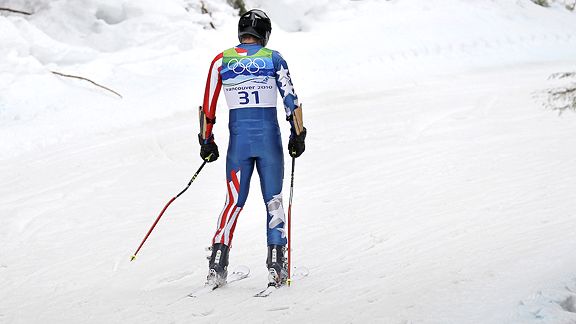 AP Photo/Sergey Ponomarev
Bode Missed A Mark
Bode Miller's Olympics experience ended today after he skied out of his final event, the men's slalom. Miller missed a gate within eight seconds of leaving the start house, and stood by the side of the course looking mystified by his mistake. The 32-year-old New Hampshire native attempted to become the first man to win four medals in Alpine racing at the same Olympics. Miller won gold in the super-combined, silver in the super-G and bronze in downhill. Despite today's result, Miller was pleased with his performance, "This was challenging today in a lot of different ways. But I was still ready to go and prepared to do it. It doesn't always go your way. But overall this Olympics was amazing how many things went my way", according to the USOC.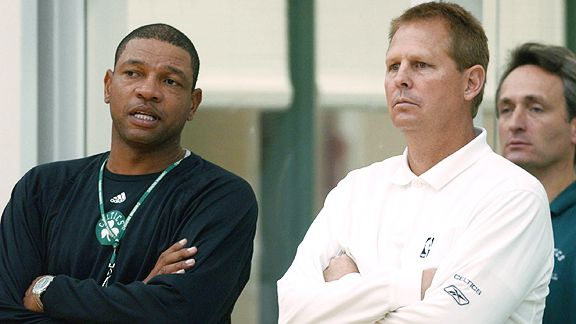 Darren McCollester/NBAE/Getty Images
Who Is Responsible?
The Boston Celtics need more focus, according to their president of basketball operations Danny Ainge. The Celtics home loss Thursday to the Cleveland Cavaliers was something Ainge has seen before, "It's been a pattern that we have squandered leads against good teams in this league. I think the onus is on the starters. The good news is we are getting double-digit leads, but we are not doing a good enough job of finishing games.'' Boston has blown numerous double-digit leads this season, losing control in third quarters. Thursday, the Celtics followed a poor third quarter with an even worse fourth, being outscored, 35-14. Boston looks to redeem Thursday's effort today, hosting the New Jersey Nets.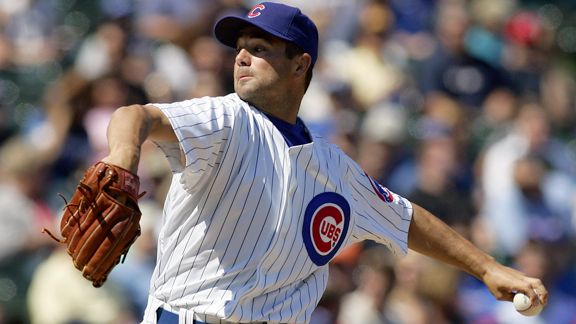 Jerry Lai/US Presswire
Battling The Flu Bug
Chicago Cubs P Ted Lilly was hoping to ready for opening day, but injury and sickness continue to stand in his way. Already recovering from shoulder surgery and a knee injury, Lilly missed most of this week with a 103-degree fever and flu-like symptoms. "I'm just going to get back as soon as I can. I don't want to start the season on the disabled list. I don't feel good about that. I don't like being on that list or associated with it in any way, shape or form", Lilly said. The 34-year-old went on the DL last July with shoulder inflammation and underwent arthroscopic surgery on his left knee while he was out. The team's lone all-star returned to pitch the final six weeks and finished 12-9 with a career-best 3.10 ERA.
The Associated Press contributed to this report.