March 2, 2010 12:00 PM ET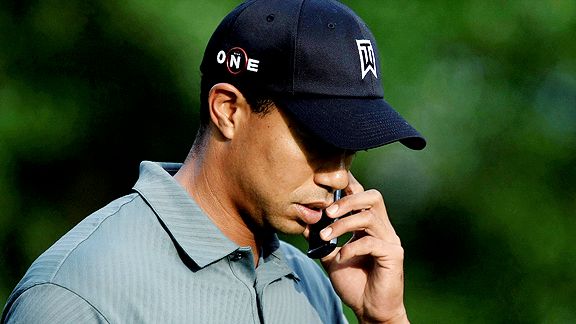 Scott Halleran/Getty Images
No Place Like Home
Tiger Woods
is back at home following a week of family counseling in Arizona and is trying to incorporate golf and fitness into his routine, according to a source with knowledge of his schedule. Woods returned to his home near Orlando Saturday. The 34-year-old Woods has been hitting balls on the range at Isleworth, which is located not far from where he ran his SUV into a tree in a middle-of-the-night accident Nov. 27 that set off revelations of extramarital affairs.
A source said
there is still no timetable set for golf's No. 1 player to return to competition.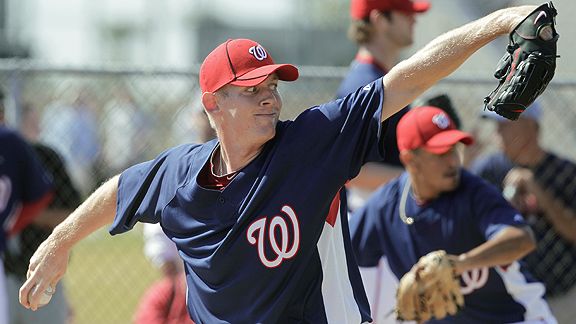 AP Photo/Rob Carr
A Minor Adjustment
Washington Nationals manager Jim Riggleman hinted Tuesday that right-hander
Stephen Strasburg
, the top pick in June's amateur draft, is destined to start the season
in the minor leagues
. "It's just more challenging to pitch in Double-A or Triple-A in April than it is in spring training in March. We get a better read," Riggleman said. Strasburg is slated to make his first spring training start at Space Coast Stadium March 9 against Detroit.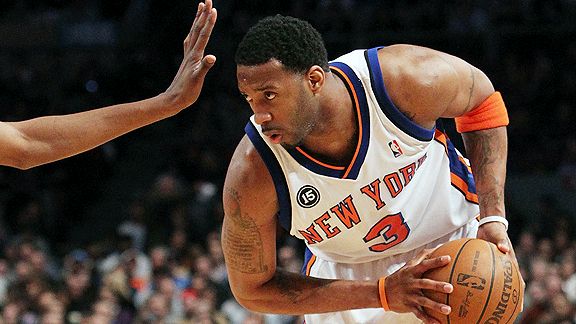 Nick Laham/Getty Images
T-Mac's Plan For LeBron
New York Knicks SG
Tracy McGrady
is pro-actively recruiting Cleveland Cavaliers all-star
LeBron James
. "He's a good friend,'' said McGrady. "He wanted to see me back on the basketball court and congratulate me on being back. I sent him an email that said: "I'm in the Big Apple. I'll see you here next season.''
LeBron's response was "LOL
.''
Tags: At This Hour, Tiger Woods, Cleveland Cavaliers, New York Knicks, Washington Nationals, Tracy McGrady, Detroit, Jim Riggleman, Stephen Strasbug