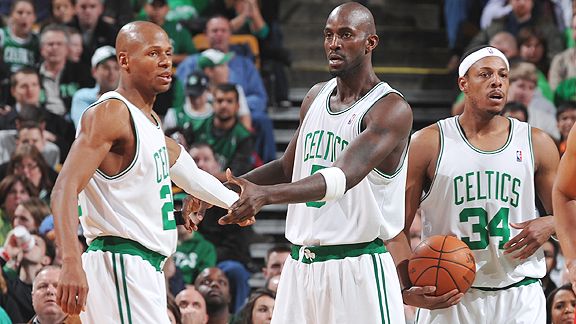 Brian Babineau/NBAE/Getty Images
Michael Finley has signed with the Boston Celtics. Nine active players in the NBA have played over 1,000 games in their career. Boston will have four of those nine players with Finley, Kevin Garnett, Rasheed Wallace and Ray Allen.
The Celtics, have won their last five games in Philadelphia. Boston won five straight road games against the 76ers from April 1994 to March 1996, but the Celtics have not had a longer winning streak in Philadelphia since they won nine consecutive games there from December 1971 to March 1974.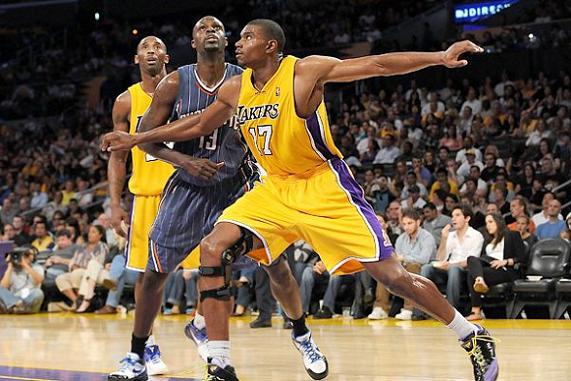 Lisa Blumenfeld/Getty Images
Charlotte plays at home tonight against the Lakers, a team the Bobcats have fared surprisingly well against in recent seasons. Their 6-2 (.750) record against L.A. since February 2006 is the second-best record in the league over that span ... behind only the Cavaliers' 7-2 (.778) mark.
Ron Artest has had at least five steals in each of his last three games, tying the longest such streak of his career. Artest could tie a Lakers record tonight ... Magic Johnson had five or more steals in each of four consecutive games in October 1980. (Steals have been officially recorded for NBA players since the 1973-74 season.)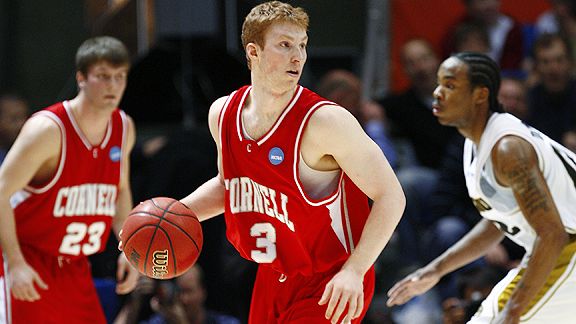 Frank Victores/US Presswire
The first of 65 spots to the NCAA Tournament could be filled tonight. A Cornell win over Brown gets the Big Red into the dance as Ivy League champions. An NCAA appearance would be Cornell's fifth overall and third consecutive.
Cornell is 25-4 on the season ... the 3rd-most wins by an Ivy league team ever. Only the '70-71 Penn team (28) and the '97-98 Princeton team (27) have more wins.
The Elias Sports Bureau contributed to this report.