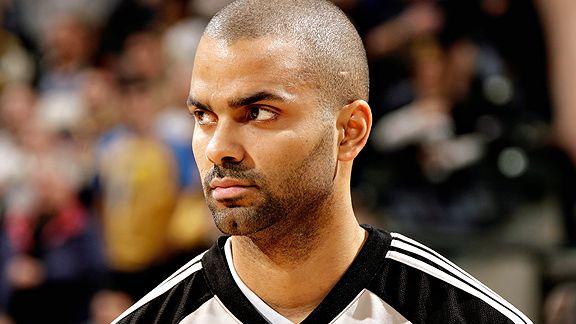 Ron Hoskins/Getty Images
Parker Breaks Hand
Spurs guard Tony Parker left Saturday's game with a broken hand that could keep him out for 6 weeks. Parker was scrambling for a loose ball when he broke a bone in his right hand.
"I knew it was a scrum," forward Tim Duncan said. "He said he reached for the ball, and hit the ball or hit a body or a hand or something."
The team confirmed the injury to their star point guard but would not speculate on how long he will be out. Spurs coach Greg Popovich, however, said after the game Parker would be out 6 weeks.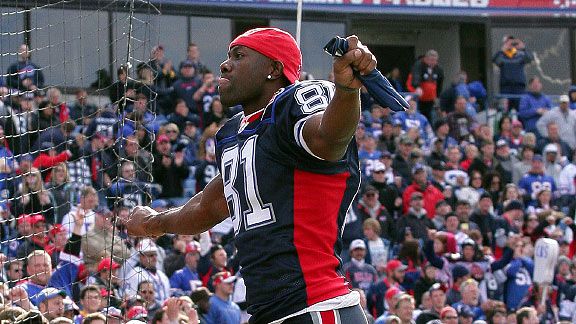 Luc Leclerc/US Presswire
Bengals Talking T.O.
The Cincinnati Bengals need a WR and there just so happens to be one available coming off a lost season in Buffalo. Terrell Owens is a free agent and the Bengals have interest. According to his agent, Drew Rosenhaus, Cincinnati has been in contact with the controversial receiver. Current Bengals WR Chad Ochocinco has said numerous times this offseason he would welcome the addition of Owens to his team. Despite Owens' combative reputation with his QBs, even Carson Palmer is on board with bringing him to the Bengals.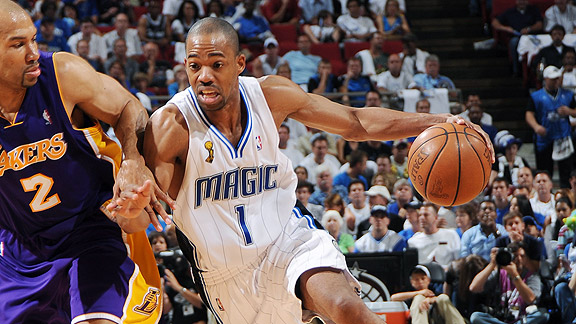 Andrew D. Bernstein/NBAE/Getty Images
Alston Suspended
Miami point guard Rafer Alston may not be a member of the Heat for much longer. Alston played the first 6 minutes of the Heat's win over Golden State on Tuesday but was visibly upset when removed from the game. He hasn't played since. Alston was not even in the arena Saturday when the Heat beat the Atlanta Hawks. The team released a statement following the game announcing the 11-year pro was suspended indefinitely. Alston was averaging 6.6 points and 2.9 assists for the Heat this season.