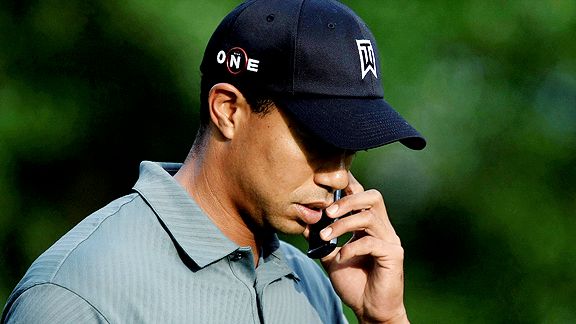 TIGER TO RETURN SOON?
Indications are that Tiger Woods might be back on the course sooner rather than later. The agent for the world's No. 1 golfer showed up at Doral yesterday, site of this week's CA Championship. And while Tiger has already missed the deadline to enter and play the Blue Monster, it's the 1st time his agent has visited a PGA Tour event this year. And he represents Tiger and no one else.
More of what's happening At This Hour, including the aftermath of a vicious hit on the ice, and why Tim Tebow might not be the savior in Jacksonville, after the jump.
SAVARD COULD MISS THE REST OF THE SEASON
Boston Bruins center Marc Savard could miss the 17 games remaining in the NHL regular season. He suffered a Grade 2 concussion Sunday after a hit to his head by the Penguins' Matt Cooke. The league still has not announced any kind of discipline for Cooke.
JAGS FAN POLL: DON'T DRAFT TEBOW
If former Florida quarterback Tim Tebow seems like a natural fit for the Jacksonville Jaguars, someone should tell their fans. Because during a telephone forum with GM Gene Smith yesterday, 800 fans were asked whether the team should draft Tebow. And by a margin of 55 percent to 45 percent, they rejected the idea. Smith says he was stunned by the vote.