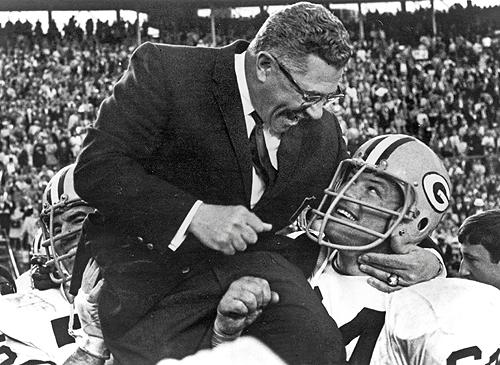 Vernon Biever/Wireimage.com
"Look at me. Never rat on your friends and always keep your mouth shut. You thought I was going to go with a 'Taxi Driver' reference, didn't you?"
There's a Vince Lombardi movie with Robert De Niro's name all over it. Tribeca's favorite son is set to play the iconic coach in "Lombardi," which he'll produce in conjunction with ESPN Films, the NFL and Andell Entertainment. Partially based on Jerry Kramer and Dick Schaap's "Instant Replay," the script focuses on the rivalry between Lombardi and Tom Landry (has your agent called yet, Ed Harris?), who was the defensive coordinator when the two were assistants for the New York Football Giants. The football geniuses would eventually square off in the 1967 "Ice Bowl" championship game.
With this part De Niro is on his way to completing the great circle of sports roles. He's already played an athlete ("Raging Bull") and fan ("The Fan"), now all that's left are Evil Team Owner, Beleaguered Referee and Shifty-eyed Agent. It'll also be refreshing to see him cut loose as the fiery Lombardi. This could be the start of a new trend in well-cast coaching movies. Here are other coaching movies and headliners we'd also like to see in development: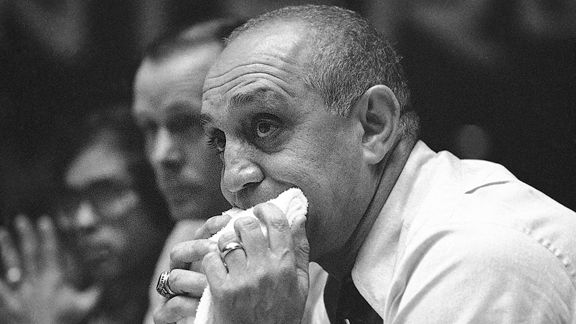 AP Photo
"Shark: The Jerry Tarkanian Story"
Abe Vigoda really chews the scenery as the on-again/off-again college basketball fixture, recounting battles with both the NCAA and towels.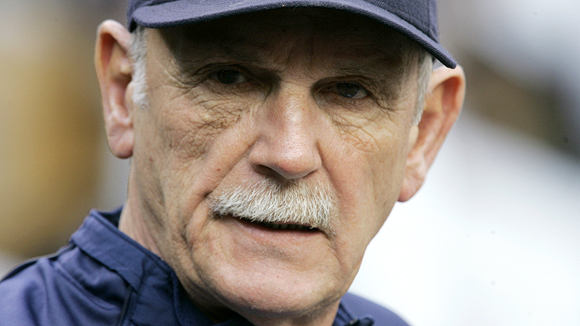 AP Photo/Paul Sancya
"Look Who's Not Talking: Jim Leyland"
Go-to movie cowboy Sam Elliott chronicles the calm rise of the mustachioed one from stoic minor league catcher to more stoic Major League manager.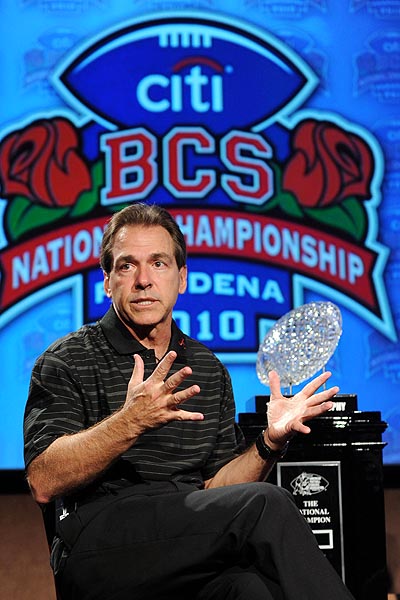 Kirby Lee/US Presswire
Crimson Tide II: The Nick Saban-ing"
"The Blind Side's" Nick Saban (if Saban's not available, then Henry Winkler and a bottle of Just for Men) hopscotches from job to job, dodging Gatorade showers and outworking everyone in the sports universe to a national title.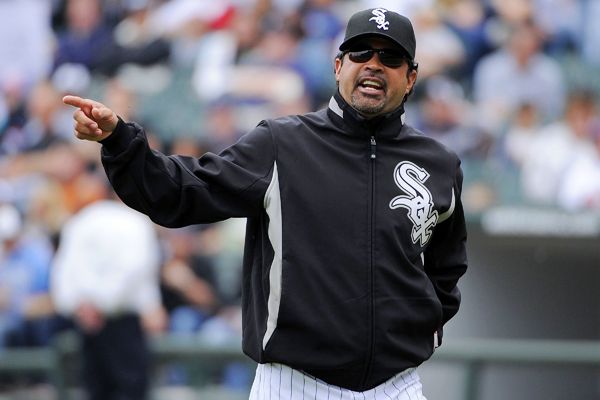 Ron Vesely/MLB Photos/Getty Images
"Being Ozzie Guillen"
"Desperate Housewives'" Ricardo Chavira Cannes can pull off the look, let's just hope he's got the chops to pull off the money quote: "He's garbage, still garbage, going to die as garbage."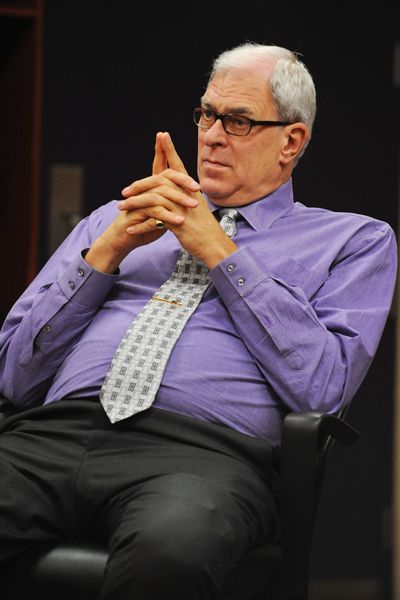 Noah Graham/NBAE/Getty Images
"Zen and the Art of Basketball Management"
Watch Donald Sutherland take a crack as Phil Jackson massaging Jordan's and Pippen's egos. See him massaging Kobe and Shaq's egos. See him collect 10 championship rings while trying to get you to join his book club.