March 11, 2010 12:00 PM ET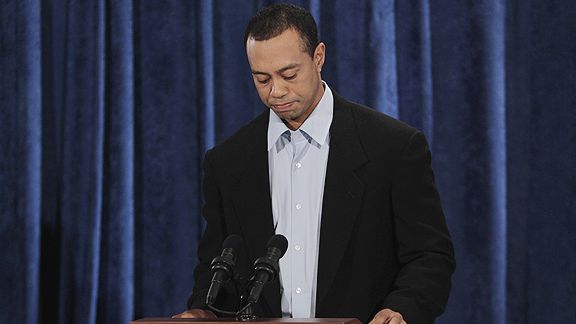 AP Photo/Eric Gay
A Strategic Return
Tiger Woods may be on the golf course sooner than we think. Woods has been exchanging text messages with friend and fellow golfer Mark O'Meara, who says he wouldn't be surprised to see Woods return to action during the Tavistock Cup March 22. In addition, two sources have told the New York Post that Ari Fleischer, the former presidential advisor to George W. Bush and the man who was hired to coach Mark McGwire through his steroid admission and aftermath, has been meeting with Tiger Woods. Tiger is said to be
plotting a strategy
for his return to golf perhaps at Arnold Palmer's tournament at Bay Hill in Orlando two weeks from Friday.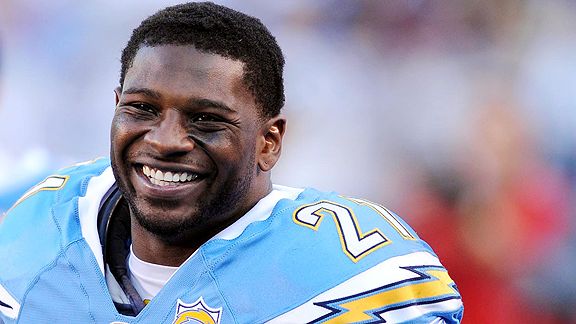 Christopher Hanewinckel/US Presswire
Dinner, And A Contract?
LaDainian Tomlinson met with Vikings head coach Brad Childress Wednesday night at a Minneapolis steakhouse, and is visiting the team's complex today. LT was officially
released by the Chargers last week
and would join Adrian Peterson in Minnesota's backfield - after the loss of Chester Taylor to the Bears in free agency. Following Thursday's meeting with the Vikings, Tomlinson is scheduled to visit the New York Jets on Friday, a source close to the situation told ESPN NFL Insider Adam Schefter.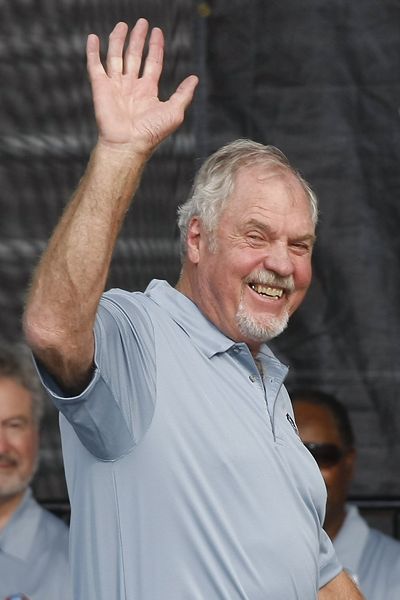 Scott Boehm/Getty Images
He Will Be Missed
Hall of Fame defensive lineman Merlin Olsen has died after a
lengthy battle with cancer
. Olsen, a member of the Los Angeles Rams' "Fearsome Foursome", and then a famed broadcaster and actor, was diagnosed with mesothelioma in 2009. He had been undergoing several rounds of chemotherapy. He was 69.
Tags: At This Hour, Mark McGwire, Tiger Woods, Chicago Bears, LaDainian Tomlinson, New York Jets, San Diego Chargers, Brad Childress, minnesota vikings, Merlin Olsen, Arnold Palmer, Chester Taylor, ESPN NFL Insider Adam Schefter, Mark O'Meara, Ari Fleischer, Los Angeles Rams' Fearsome Foursome