OVECHKIN SUSPENDED 2 GAMES FOR HIT ON BLACKHAWKS CAMPBELL:
Two-time MVP Alex Ovechkin has been suspended for the Washington Capitals' next two games for a reckless hit - after the forward knocked Chicago's Brian Campbell into the boards in the first period Sunday and received a game misconduct. Because he also was suspended for two games in November, Ovechkin is now considered a repeat offender under the collective bargaining agreement. He'll forfeit more than $232,000 in salary based on the number of games in the season instead of the number of days. Ovechkin will miss games Tuesday at Florida and Thursday at Carolina. He can return Saturday at Tampa Bay. Ovechkin stated before his suspension hearing that "It was not a hard hit. I just pushed him. I respect everybody, but on the ice it can't be everything. We play for our team and make some hard hits and sometimes you get hurt. It's a hockey game. He fell bad, and that's probably why it looks bad."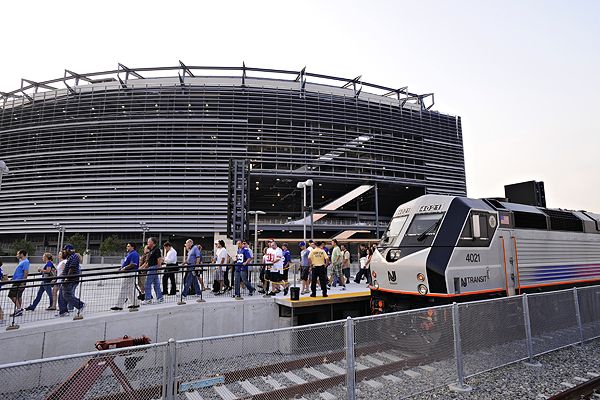 COIN TOSS DETERMINES WHO GETS TO OPEN MEADOWLANDS STADIUM:
You first. No, you go ahead. How about you both go first. Both the Giants and Jets wanted to open next season in the new Meadowlands Stadium. Both will. The NFL said Monday the Giants will play on Sunday afternoon, Sept. 12, and the Jets will host a Monday night game the next day. It took a coin toss by NFL Commiosner Roger Goodell to determine who would open the stadium first. But, the Jets are not happy with the process. "An NFL coin toss has a few fundamental elements that are missing here, most notably the presence of the teams involved," Jets owner Woody Johnson said in a statement. "That's how it's always done in the league, whether it's determining the order of the draft or deciding who's going to kick off the game. "When the issue of which team would be hosting the first regular-season game could not be resolved on the merits, I suggested a coin toss as the fairest way to resolve this issue. The league rejected that idea. Then, I was told on Friday that a coin toss had taken place at the league office and that the Jets had lost. We rejected a process in which neither team was present. The league departed from our time-honored tradition and declined the opportunity to set the matter straight with a transparent process." The Giants had no complaints.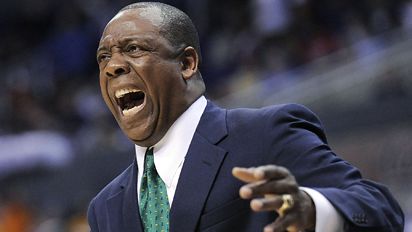 BASKETBALL COACHES UNDER FIRE:
Oregon basketball coach Ernie Kent will meet with Athletic Director Mike Bellotti today and could formally be fired shortly thereafter. The Oregonian reports Kent had already been informed by Bellotti last month that he and his staff would soon be let go. Kent has spent 13 seasons in Eugene. If fired, he will join several other coaches who were handed their walking papers. Yesterday UNC-Charlotte fired coach Bobby Lutz, and Iowa let go Todd Lickliter after three losing seasons.
Note: The Associated Press contributed to this report.