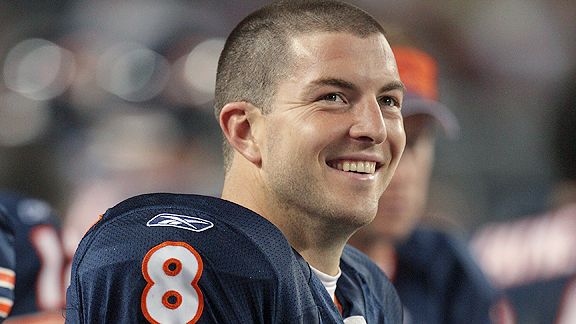 Jonathan Daniel/Getty Images
Redskins Sign Grossman
Free Agent QB has signed a contract with the Washington Redskins. The deal re-unites the former Super Bowl QB with his offensive coordinator from last season, Kyle Shanahan. Grossman has played in 37 NFL games including 31 starts and has thrown 33 TDs and 36 INTs. Incumbent starter Jason Campbell is a restricted free agent but the Redskins have indicated they would like to bring him back.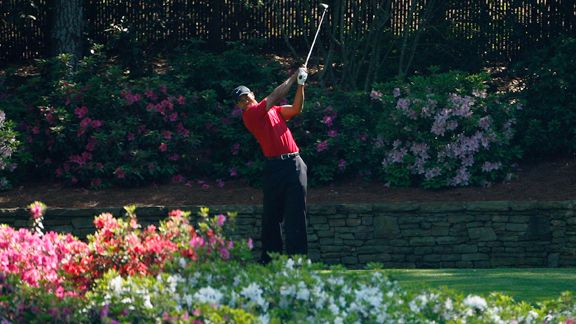 Jamie Squire/Getty Images
Security Won't Be An Issue
Tiger Woods announced Tuesday that he will make his return to professional golf at the Masters April 8-11. Despite Tiger's highly-anticipated return, no changes in security are expected. A private firm provides the security at Augusta and is supplemented by the Richmond County Sheriff's Office, according to the Augusta Chronicle. Col. Gary Powell doesn't anticipate any problems saying, "We have that place sealed up tight".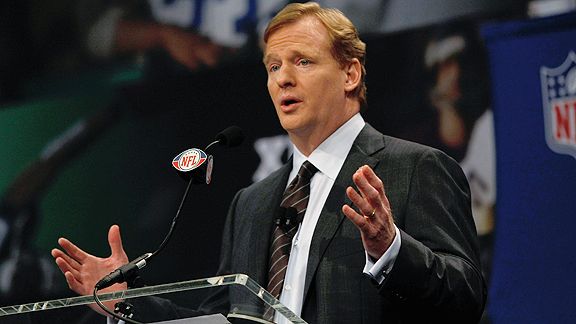 Scott Boehm/Getty Images
A Rule Change Coming?
There is too strong an advantage for teams winning the coin toss to start overtime, according to NFL competition committee chairman Rich McKay. In response, NFL owners will vote next week on the recommendation to allow each team a possession in overtime during the playoffs only if the team winning the coin toss kicks a field goal during its first drive. If the team that falls behind by three points on the first possession also kicks a field goal, then the game would continue under current sudden death rules. If a TD is scored on the opening drive in OT, the game would end. The proposal is for the postseason only.
The Associated Press contributed to this report.