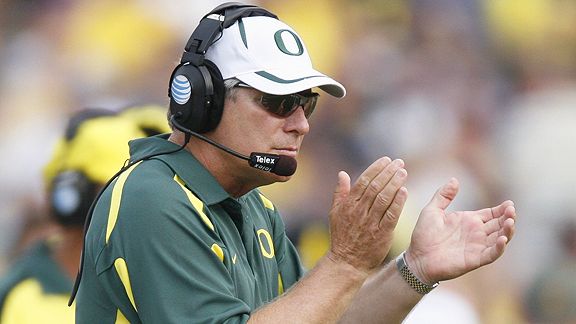 Bellotti Says Good-Bye to Oregon and Hello to ESPN:
Former Oregon football coach Mike Bellotti has resigned as athletic director at the University and will join ESPN as a college football analyst, beginning April 17. Bellotti was the winningest coach in Ducks football history and won two Pac-10 titles from 1995-2008. Bellotti became athletic director in 2009. In his first year, Oregon had a string of problems with the football team, beginning with RB LeGarrette Blount's 8-game suspension for punching a Boise State player after the Ducks opening-game loss, and culminating last week with the suspension of QB Jeremiah Masoli for the 2010 season after he pleaded guilty to burglary charges. Also last week, Bellotti fired longtime basketball coach Ernie Kent.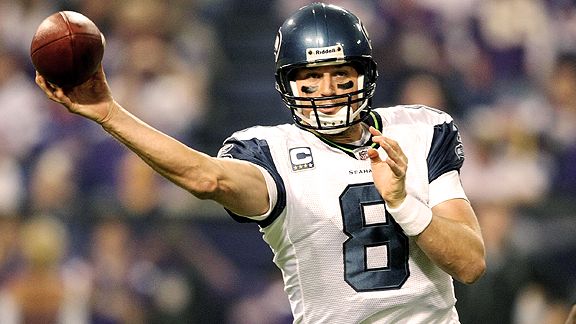 Hasselbeck Is The Guy
The Seattle Seahawks introduced new QB Charlie Whitehurst to the local media this afternoon, but head coach Pete Carroll confirmed that Matt Hasselbeck remains the starter. However, Whitehurst will be expected to push for the starting job. "Let the games begin," Carroll said. "Matt's obviously our guy that we've been excited about for a good while, and we're pumped to have him. Charlie's going to fit into this competition and take it as far as he can. And we have big expectations for him for the long haul."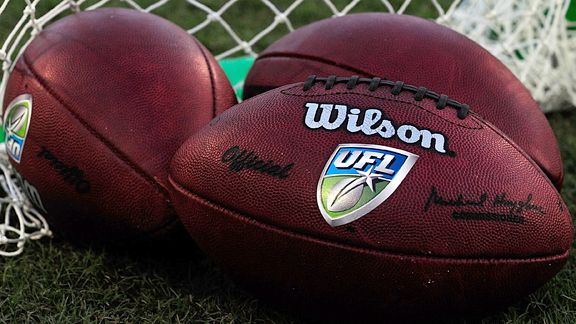 NFL and UFL Partnership
The United Football League wants the NFL as a partner, hoping to gain a valuable senior partner, as well as other investors, sources told ESPN Senior NFL Insider Chris Mortensen. The UFL's latest proposal, which would give the NFL a 30% stake in the UFL, is not on the agenda for discussion during the upcoming NFL owners' meetings in Orlando. The proposal would also give the NFL at least one seat on the UFL's board and a role in football operations. Sources disagree on whether a deal is likely or not. If there ever was a partnership, the NFL would likely use the UFL as a training ground for on-field game officials and possibly experiment with a variety of competitive concepts, a source added, such as it did with NFL Europe, which shut down operations in 2007.