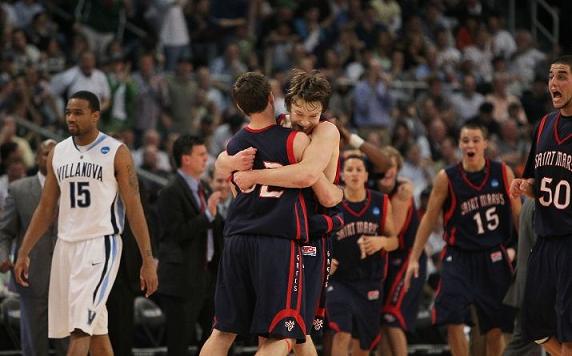 St. Mary's Stuns Villanova For Berth In Sweet 16
Omar Samhan was nearly unstoppable as he lead 10th-seeded Saint Mary's past #2 Villanova 75-68. Samhan played the game of his career on basketball's biggest stage, finishing with 32 points and seven rebounds. The Gaels move on to Houston for the South Regional's Sweet 16.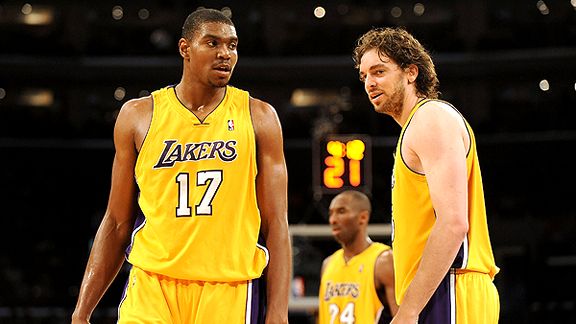 Harry How/Getty Images
Starting center Andrew Bynum left Friday's game against the Minnesota Timberwolves because of a strained left Achilles tendon and will be out of the lineup indefinitely. Bynum said there wasn't any collision that caused the injury ... he was simply running back on defense when it occurred. Andrew Bynum saw a foot specialist Saturday and an MRI confirmed a strained left Achilles tendon. There is no tear of the tendon. Bynum will be re-evaluated in a week.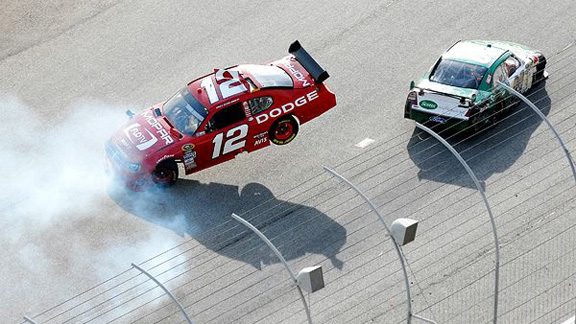 AP Photo/Joe Sebo
NASCAR Calls Edwards And Keselowski Together
NASCAR called a morning meeting with Carl Edwards and Brad Keselowski to make sure everybody "was on the same page," on everything that led Edwards to intentionally wreck Keselowski two weeks ago. Safety also was a concern after Edwards' bump sent Keselowski's car into an airborne flip. Do they see eye to eye on everything? "No, but I think that they will give one another enough respect that we won't see another occurrence like that," said Jack Roush, who owns Edwards' No. 99. Keselowski finished 2nd in today's Nationwide race in Bristol and Edwards came in 4th.
The Assoicated Press contributed to this report.