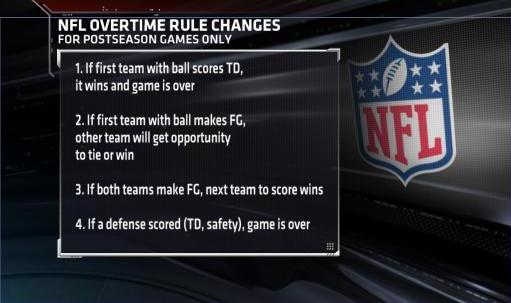 ESPN's Chris Mortensen reports that the proposed new overtime rules for the postseason have passed by a vote of 28-4, according to an owner who had left the meeting.
Under the new OT rules for the postseason only, if the first team with ball scores a touchdown, the game is over ... But if they make a field goal, the other team will get an opportunity to tie or win ... If both teams make a field goal, the next team to score wins.
Since 1974 ... There have been 445 OT games in the NFL. Of those, the team that won the coin toss scored a FG on its first possession 100 times (22.5% of the time) ... which would now NOT end the game in the postseason.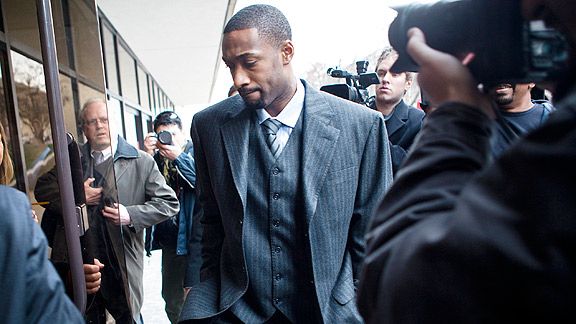 Brendan Smialowski/Getty Images
Prosecutors are asking for 3 months in jail for Gilbert Arenas. Sentencing is Friday for the Wizards guard. He pleaded guilty to gun possession back in January after bringing 4 handguns into the Wizards lockerroom. As part of his plea deal ... prosecutors said they wouldn't seek more than a 6 month prison stint. The judge can give Arenas a sentence up to 5 years. Arenas' attorney recommended probation and community service for his client.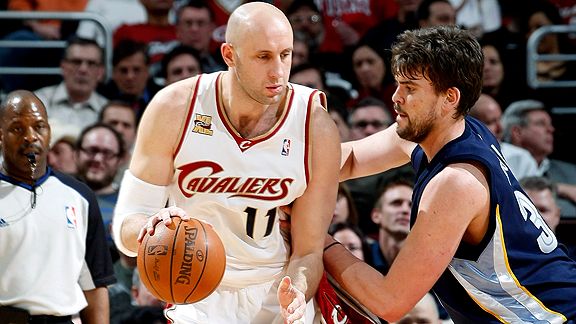 Gregory Shamus/NBAE/Getty Images
Center Zydrunas Ilgauskas is back with the Cleveland Cavaliers. The teams' all-time leader in games played, blocks and rebounds, was traded to Washington and was then bought out of his contract by the Wizards, making him a free agent. Ilgauskas' agent said that the big man decided to re-sign with the Cavaliers, but still plans to pursue free agency in the offseason.