April 1, 2010 3:16 PM ET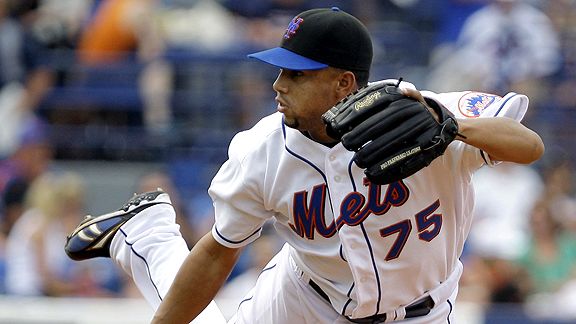 AP Photo/Richard Drew
Changes in the Lineup
The Mets confirmed their Opening Day lineup will not include SS
Jose Reyes
and 1B
Daniel Murphy
; the team may also be without closer
Francisco Rodriguez
, according to
MLB.com
. Rodriguez left the team and returned to his native Venezuela for personal reasons described as "emergency-related." The team doesn't expect Rodriguez back until Sunday at the earliest, and as of this morning the Mets have not confirmed who would fill Rodriguez's eighth-inning role. The
Mets
open the season Monday against the Marlins at Citi Field.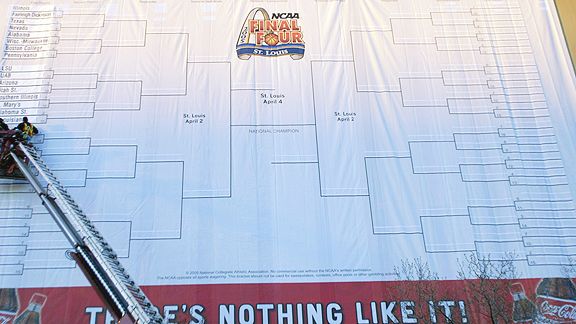 AP Photo/Tom Gannam
96-Team Tourney?
The NCAA is
studying a 96-team tournament
, according to Greg Shaheen, senior vice president of basketball and business strategies. A 96-team tourney would eliminate the play-in game and begin and end on the same days as the current tournament. The top eight seeds would receive a bye in the first round and play their first games on Saturday or Sunday. In the first weekend you'd go from 96 to 32, and then in the second week, teams would play Tuesday/Wednesday games in addition to Thursday/Friday and Saturday/Sunday games. The television contract remains an issue before any decision could be made.
An Insurance Deal
The
Baltimore Orioles
acquired infielder
Julio Lugo
plus cash from the St. Louis Cardinals Thursday for a player to be named later or cash. The Cards will end up paying most of the $9 million remaining from Lugo's 2010 salary. He is in the final year of the four-year, $36 million contract he signed with the Red Sox before 2007. Lugo will
serve as insurance
for the team in case 2B
Brian Roberts
can't start the regular season. Baltimore opens the season at Tampa Bay on Tuesday.
Tags: At This Hour, NCAA, St. Louis Cardinals, New York Mets, Baltimore Orioles, Florida Marlins, Jose Reyes, Francisco Rodriguez, Brian Roberts, Greg Shaheen, Daniel Murphy, Julio Lugo, Tampa Bay Devil Rays