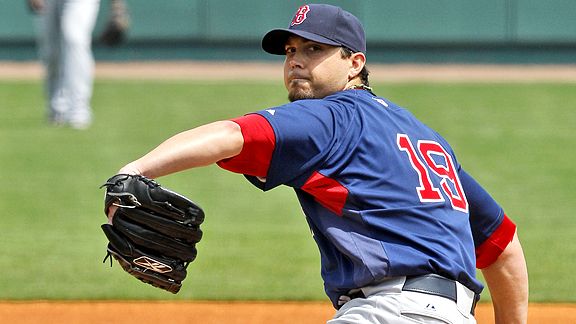 SOX CLOSER TO DEAL WITH BECKETT
A source tells the Globe that Boston is closing in on a 4-year, $68 million deal with Josh Beckett. An official announcement could come early next week. Beckett originally wanted negotiations to be completed by Opening Day, however his agent and club GM Theo Epstein have agreed to keep talking, if necessary.
More of what's happening At This Hour, including a call from the Hall for a Terp and the bid for the Big Game in the Big Apple, after the jump.
The Naismith Memorial Basketball Hall of Fame has named Maryland's Greivis Vasquez the winner of the Bob Cousy Award as the best point guard in the country. The ACC Player of the Year averaged 19.6 points and 6.3 assists for the Terps this season, and is among the ten finalists for the John Wooden Award as the national player of the year.
NFL RECEIVES NEW YORK'S BID TO HOST SUPER BOWL
The Giants and Jets have submitted a joint proposal to host Super Bowl XLVIII in 2014. The bid beat yesterday's league-mandated deadline. Miami/South Florida and Tampa are also in the bidding. The owners will vote on the proposals at the end of next month. And for more on the New York sports scene - including why the Jets may be the top dog in the New York NFL universe - be sure to check out the new ESPNNewYork.com.