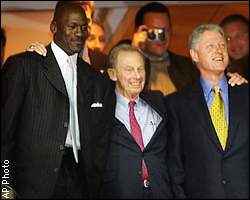 WJLA (ABC 7) News reports that Washington Wizards owner Abe Pollin has died at the age of 85 after a long battle with a rare brain disease.
Pollin was born December 3, 1923, in Philadelphia, Pennsylvania. He owned the Wizards and the WNBA franchise Washington Mystics. Pollin graduated from George Washington University in 1945.
Pollin had battled a very rare brain disease that had robbed him of his mobility. But Pollin remained determined to see his teams succeed. "I'm not going to quit until I win championship," he said at a George Washington University event in March. Pollin was also known for his philanthropic work. "The Pollin Award" has been awarded annually since 2002 in his honor to those dedicated to helping the Washington DC community.