High School Athlete Dies From Fall
Former high school standout and Notre Dame football recruit Matt James died Friday night. James, 17, was celebrating his spring break in Panama City, Florida when he fell from a 3rd floor balcony. He died instantly. The 6'6", 290lbs offensive lineman was an all-city and all-state football player for St. Xavier High School in Ohio. He was the first top recruit to be signed by Brian Kelly since he took over as the head coach at Notre Dame.
"The Notre Dame football program is in a state of disbelief and incredible sadness with the news of this tragic event," Kelly said. "Our thoughts and prayers go out to the family and friends of Matt James in this most trying of times."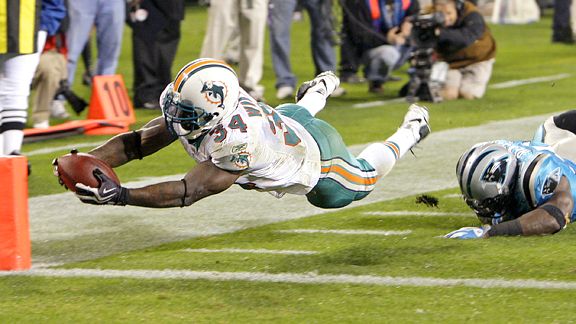 AP Photo/Chuck Burton
Ricky Williams Works to Feed the Needy
Dolphins RB Ricky Williams helped give away more than 300 Easter dinners to needy families in South Florida. The Ricky Williams Foundation, working with Feeding South Florida and the Miami Dolphins, put the event together over the past two weeks. Williams said he and his teammates need to be there for those who need them.
"There should be some benefit to us being here, besides entertainment and playing football," Williams said. "We all make pretty good money, so I think, especially in hard economic times, we should have more of a presence."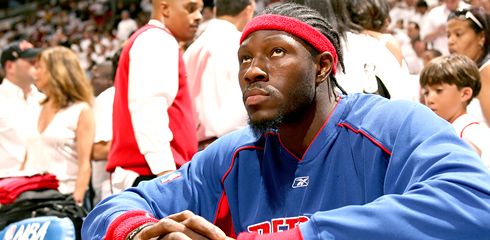 Victor Baldizon/NBAE via Getty Images
Wallace Contemplating Retirement
Detroit Pistons center Ben Wallace will have a decision to make at the end of the season. The 14-year veteran has to decide whether or not to return for a 15th season. He says it will depend on his health and energy level after struggled through a knee injury late in the year.
"It's according to how I feel once this thing is over with," said Wallace, who battled a knee injury late in the season. "I'll sit down, chill for a minute, talk to the family and see how everything feels."
Wallace has put together a solid season defensively for the Pistons. His absence due to the injury has been felt as opposing big men have had their way with the Pistons front court. Wallace did start Friday and scored eight points while collecting seven rebounds. He is 35 years old.