April 7, 2010 2:00 PM ET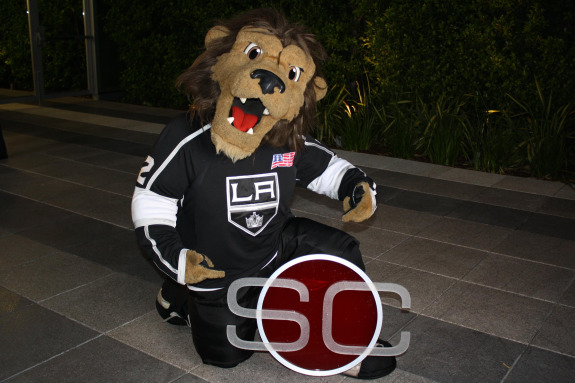 A lot has happened since SportsCenter launched in Los Angeles one year ago: The Lakers won their 16th basketball championship and then added the mercurial Ron Artest to their lineup, Brett Favre retired and then came back...again, the Yankees became World Series Champions for the 27th time, and the New Orleans Saints won the Super Bowl while simultaneously sending Stan Verrett into catatonic shock. It seems like only yesterday our friends in California were just beginning their journey. To celebrate the momentous anniversary, LA anchors Neil Everett and Stan Verrett decided to go for a swim...in their suits....with their new friend Bailey, the Los Angeles Kings mascot.
After the jump, see what type of shenanigans our anchors get into when they kick their shoes off and have some fun.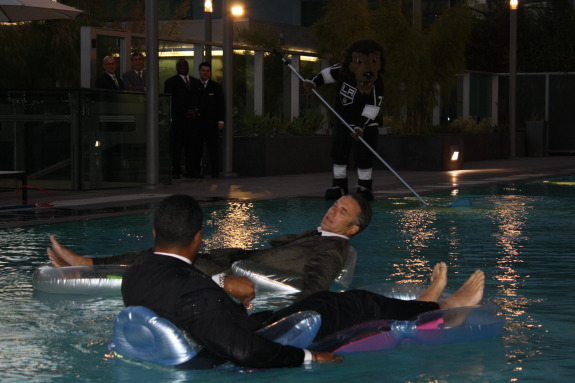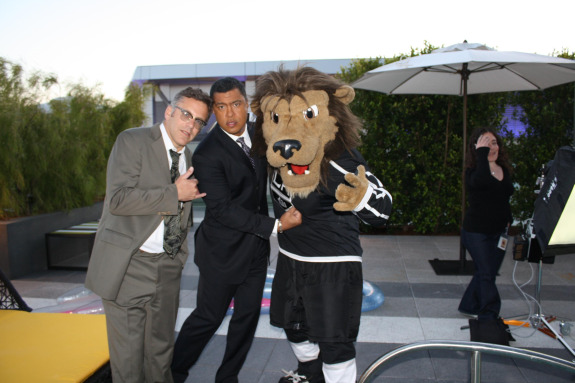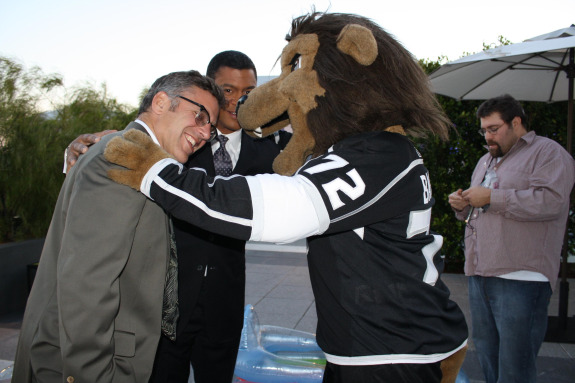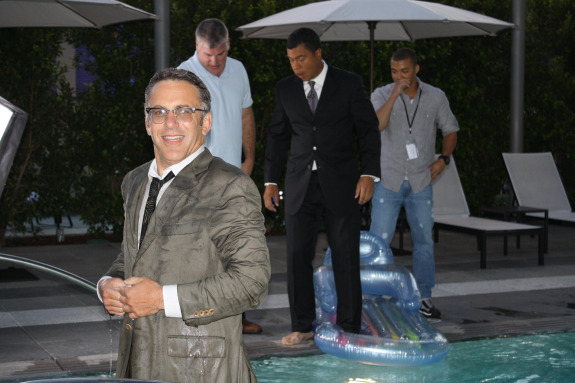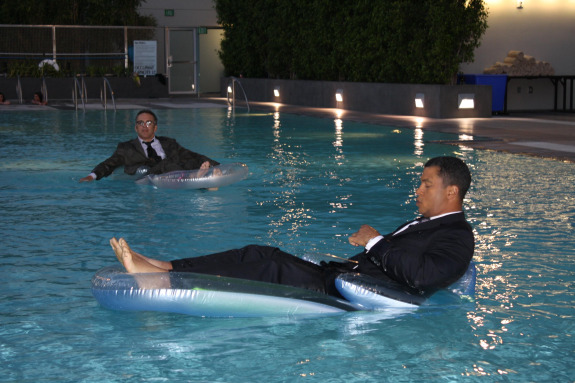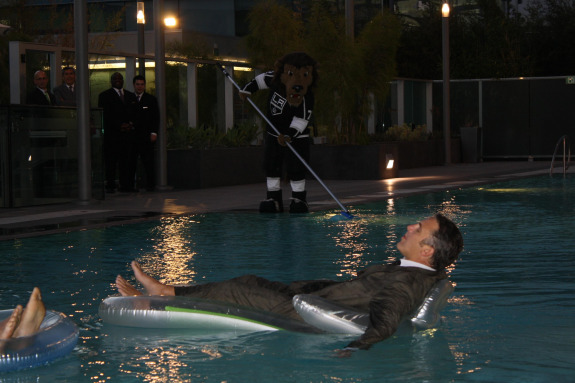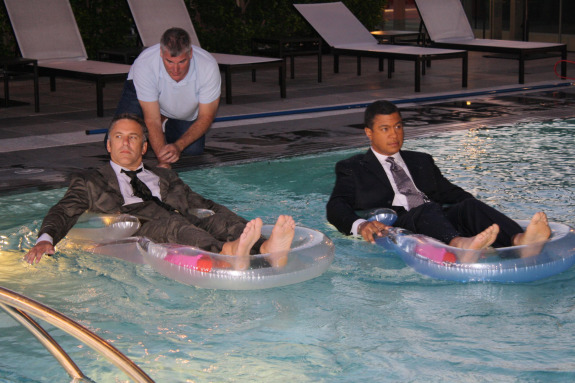 Tags: Stan Verrett, Neil Everett, Los Angeles Kings, Los Angeles, Bailey