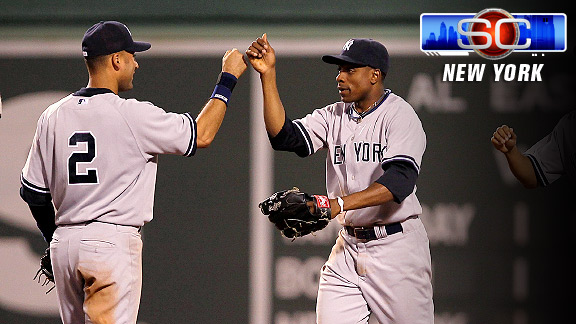 Jim Rogash/Getty Images
Granderson Awarded Man of the Year by MLBPA
Yankees CF Curtis Granderson was voted the 2009 Marvin Miller Player of the Year by his peers. The award is named after the founding executive director of the MLBPA and is given to the player whose on-field and off-field performances most inspires others. According to a statement released by the MLBPA Granderson was awarded the honor for establishing the Grand Kids Foundation to help improve opportunities for inner-city children in both baseball and education. He also released a children's book titled "All You Can Be" that encourages children to chase their dream. For winning the award, the Players Association will donate $50,000 to the Grand Kids Foundation in Granderson's honor.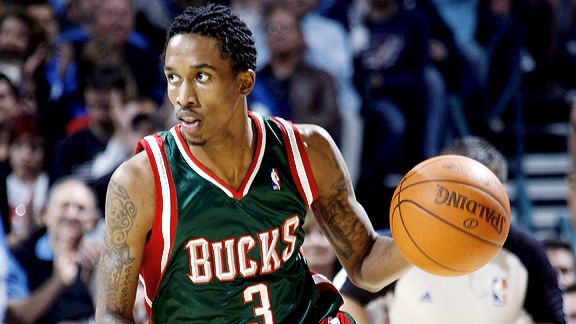 Layne Murdoch/NBAE/Getty Images
Jennings Controlling On-Court Outbursts
Bucks PG Brandon Jennings has had a great rookie season this year, earning some consideration for Rookie of the Year, but says he needs to check his emotions going into the playoffs. Jennings has been known to be confrontational with opponents and occasionally the referees but he plans to tone all of that down, now that the postseason is beginning.
"You can't get over-hyped and you can't get too caught up in the game," Jennings said as he discussed his playoff preparation. "You just might see me play basketball. I might not say a word when I'm out there. I might just keep playing. If I don't get a call, I'll just keep running back down the court. Just get up and keep playing."
The Bucks open up on the road against the Atlanta Hawks, 5:30pm ET on ESPN. Game Preview: MIL vs ATL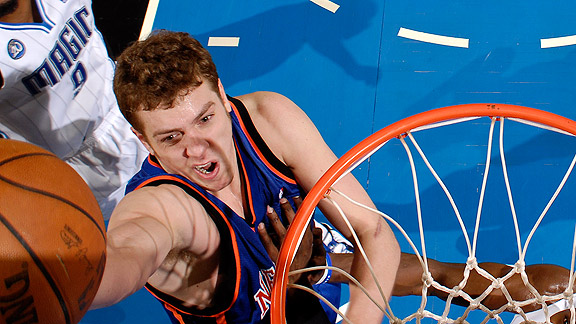 Fernando Medina/NBAE via Getty Images
Knicks Lee Wants to Return to NY
With all the attention this summer focusing on LeBron James, Dwyane Wade, Amaré Stoudemire, and Chris Bosh as potential targets for the New York Knicks, forward/center David Lee wants his name to remain in the mix. Lee made a strong statement Friday about his own ability to become an "elite player" in the NBA.
"It's definitely an option," Lee said. "I know their No. 1 thing - there's no secret to that - is to see what LeBron is going to do. Then they got to find someone to go with him or if doesn't come they have to go to Plan B through F or whatever.
Lee averaged 20.2 points and 11.7 rebounds and made his first career All-Star berth. He was one of only 3 players to average 20 points and 10 rebounds this season.