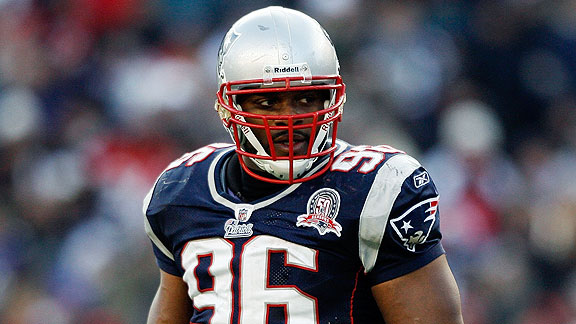 Elsa/Getty Images
Patriots Say Good-Bye
The New England Patriots released LB Adalius Thomas, according to ESPN NFL Insider Adam Schefter. Thomas failed to become the impact free agent that he was expected to after being signed away from the Baltimore Ravens in 2007. Thomas also struggled to mesh with head coach Bill Belichick, who sent Thomas and two other teammates home last season after they showed up late for team meetings due to a snowstorm.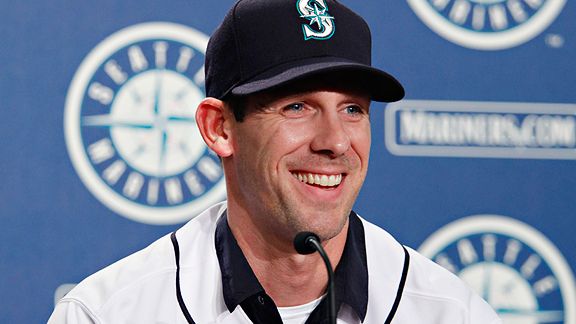 AP Photo/John Froschauer
Excited To Start
Seattle Mariners left-hander Cliff Lee tossed six shutout innings in a rehab start for Triple-A Tacoma Sunday. Lee, who is working his way back after straining his abdomen during spring training, is scheduled to make his Mariners debut Friday against the Rangers. "I'm anxious," he said. "I can't speed up the clock. I've still got work to do between now and then, too. As a starting pitcher, you're almost more focused on the days between - what you've got to do to prepare - and then when you go out there on your day it's just go out there and have fun."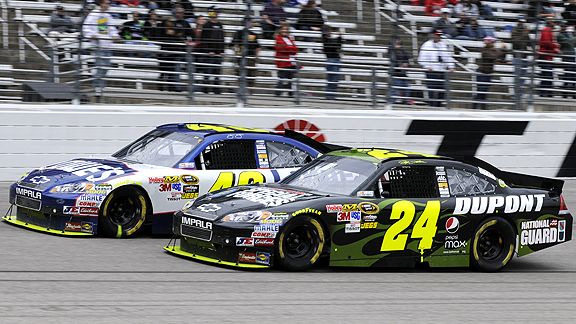 AP Photo/Larry Papke
It's My Fault
Jeff Gordon was fuming after Sunday's race at Talladega Superspeedway, and four-time defending NASCAR champion Jimmie Johnson is the reason why. Johnson admitted being the one who caused Gordon's wreck when he tried to slide in front of Gordon late in the race, "I misjudged the closing rate," Johnson told The Associated Press. "Certainly, that was my fault. I made the mistake there." Gordon drove his damaged 24 car to a 22nd-place finish. Johnson, who was later involved in his own wreck, finished 31st.
The Associated Press contributed to this report.